McMaster partners with Malawi university to address ethics in global and public health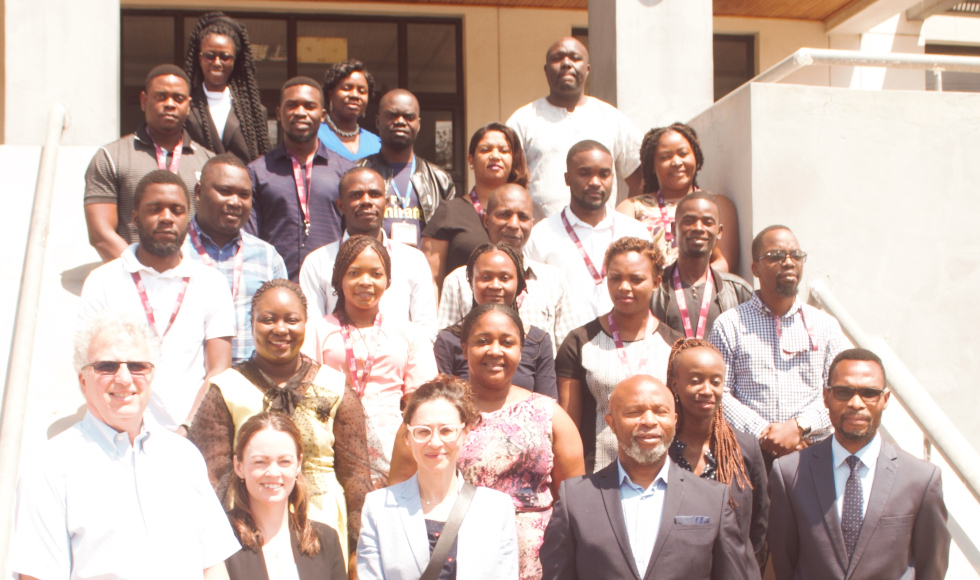 Representatives of McMaster and the Kamuzu University of Health Sciences in Blantyre, Malawi
---
BY Sara Laux, Faculty of Humanities
November 4, 2022
A new agreement between one of McMaster's premier research institutes and Malawi's national medical school will allow both institutions to work together to address ethical challenges and questions associated with global and public health issues.
The Memorandum of Understanding with the Kamuzu University of Health Sciences (KUHeS) in Blantyre, Malawi, establishes an academic and research partnership between McMaster's Institute on Ethics & Policy for Innovation (IEPI) and KUHeS' Center for Bioethics in Eastern and Southern Africa (CEBESA).
The two groups will work together on several initiatives, including developing joint educational programs, as well as hosting graduate students and research fellows.
"I am excited by the potential for this partnership with the Center of Bioethics for Eastern and Southern Africa at Kumuzu University of Health Sciences, with whom we have been collaborating for several years," says Claudia Emerson, director of IEPI and a professor in McMaster's Department of Philosophy. "We are looking forward to continuing our work with colleagues at CEBESA on research, education and capacity-strengthening initiatives in global health, with a particular focus on navigating ethical questions and challenges."
CEBESA and IEPI have already collaborated on several projects, including a two-week summer school program this year on global health, security, equity and governance for which Emerson, IEPI assistant director Kristy Hackett and senior advisor Fil Randazzo developed and delivered 10 presentations as guest faculty. With the MoU in place, plans are underway to expand and develop the summer school program further.
While KUHeS has several international partnerships, including with Oxford University and Harvard University, McMaster is their first Canadian partner.
"The aim is to grow in research, outreach, internationalization and innovation," says Joseph Mfutso-Bengo, the acting executive dean of the School of Global and Public Health at KUHeS, in a newspaper article announcing the partnership. "McMaster is a strong partner that will add value to our work."
The partnership is key to IEPI's mandate to support excellence in African research and bioethics by helping to strengthen and develop training, skills, and resources for ethics practitioners. The institute plans to forge additional partnerships with key R&D organizations across the continent.