McMaster professor celebrated with prestigious pediatric award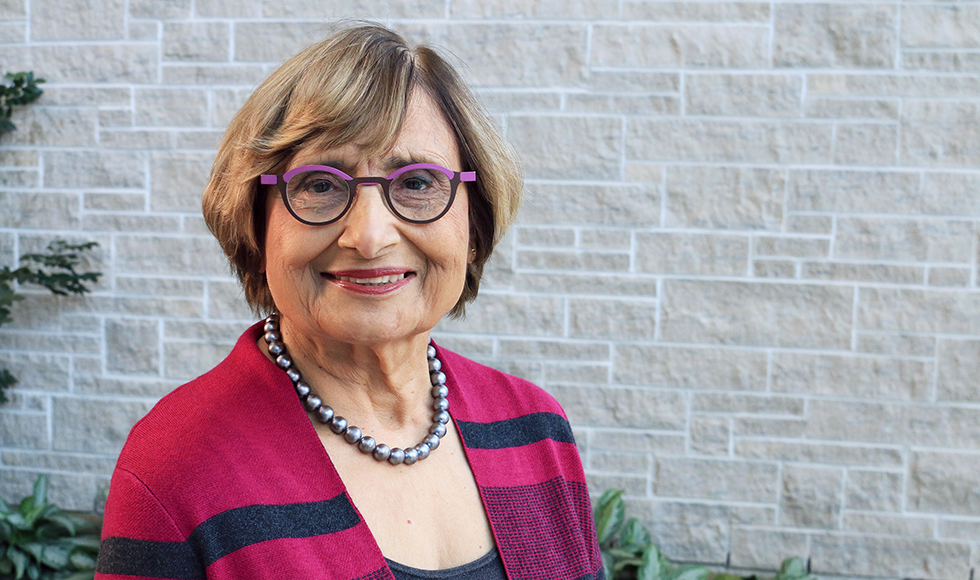 Saroj Saigal is a professor emeritus of pediatrics at McMaster University. Photo by Tina Depko.
---
BY Tina Depko, Health Sciences
October 18, 2018
A McMaster University professor and pioneer in the health of extremely premature infants is being recognized with a major award from the American Academy of Pediatrics.
Saroj Saigal, a professor emerita of pediatrics, is the 2018 Virginia Apgar Award recipient.
She is only the third Canadian to win the award, along with Robert Usher from Montreal and Jack Sinclair from McMaster. Sinclair was a professor of pediatrics at the university from 1970 to 1999.
"I worked with Dr. Usher when I first came to Canada and then with Dr. Sinclair at McMaster, so I am following in the footsteps of my mentors," she said. "As such, I am very excited to be recognized with this award."
The Virginia Apgar Award is presented annually to an individual whose career has had a continuing influence on the well-being of newborn infants.
Saigal was considered to be ahead of her time in child health research and neonatology, particularly babies born at less than one kilogram. She has had an illustrious career with McMaster University since arriving in 1972. Although she is formally retired, she has continued her work as a researcher at McMaster and a clinician at the McMaster Children's Hospital.
Her focus on the study of the lives of premature infants after they survived neonatal intensive care, and her compassionate and thoughtful approach to this study has been emulated around the world. Saigal is also the author of the book, Preemie Voices.
"Dr. Saigal was one of the first physicians to start to document the possible outcomes of being born prematurely," said Sheri Findlay, acting chair of the Department of Pediatrics. "This award could not have been bestowed on a more deserving, influential and ground-breaking researcher than Dr. Saigal."
Saigal will be presented with the Virginia Apgar Award during the American Academy of Pediatrics national conference in early November.
She also will be inducted into the Community of Distinction of the Faculty of Health Sciences at McMaster on Nov. 16.
"The Virginia Apgar Award is one of the highest recognitions in perinatal medicine in North America and I'm humbled to receive it," said Saigal. "With my upcoming induction at my university – and because it is so important to be recognized by your peers at your own institution – I am doubly honoured."