McMaster project will improve access to palliative care for Indigenous Ontarians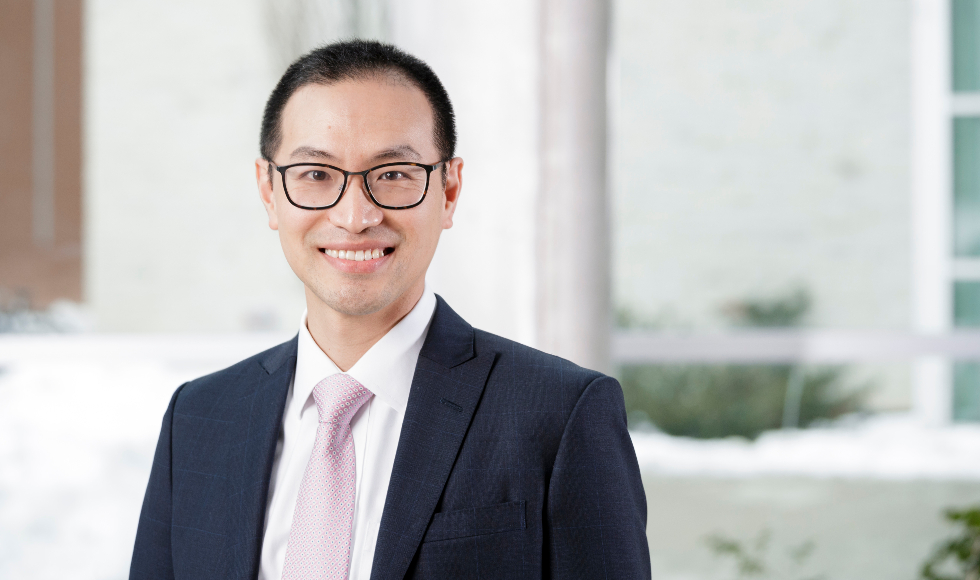 Researcher Hsien Seow is developing a large education intervention aimed at improving access to community-based palliative care for Ontario's Indigenous communities. (Photo by Ron Scheffler/Faculty of Health Sciences)
---
July 20, 2021
Primary care is the key to supporting patients and families to live well and die in their communities.
That is why, with support of $1.24 million in funding and the partnership of Indigenous Services Canada, McMaster researcher Hsien Seow is planning a large education intervention aimed at improving access to community-based palliative care for Ontario's Indigenous communities.
The intervention, called CAPACITI-FNIM, will include teaching and practical training that will empower existing community primary care providers in delivering home-based palliative approaches to care for First Nations, Inuit and Metis (FNIM) people.
Many members of Indigenous communities face the prospect of dying in hospitals far from their homes and loved ones. This program will increase access to local supports and providers, so if Indigenous People wish to remain at home, the system can fulfil that wish.
"As a part of our palliative care service development journey, the CAPACITI sessions supported the creation of our service pathways and internal processes," said Edith Mercieca, director of home and community support services for the Maamwesying North Shore Community Health Services in Cutler, Ont, involved in the pilot test for the project.
"Each session provided our multi-disciplinary team with the opportunity to examine the tools and strategies introduced and to determine how it would fit within an Indigenous shared-care model of service delivery," she said.
"The CAPACITI project was an opportunity to operationalize how to provide a palliative care approach to care while respecting the traditional and cultural values of the First Nation communities that we serve."
Seow, the Canada Research Chair in Palliative Care and Health System Innovation, is an associate professor in the department of oncology at McMaster's  Michael G. DeGroote School of Medicine at McMaster.
"I am delighted that Indigenous Services Canada is investing in innovative approaches to end-of-life care in Indigenous communities," he said.
"This funding provides an opportunity to have a big impact in FNIM communities because prior research shows that FNIM communities are leaders in leveraging community resources to deliver palliative care."
In addition to providing funding, Indigenous Services Canada will advise Seow's research team on engaging with frontline workers in Indigenous care settings.  The intervention will be co-designed with each community.
Quick Facts
Seow's work builds on the assets and resources FNIM communities already have. Each community will build on its existing networks and team relationships, which are necessary for high-quality patient-centered care.
CAPACITI-FNIM will leverage all existing resources, including nurses, death doulas, elders, and front line providers — combining strong family and cultural ties — all working together and breaking down silos.
CAPACITI-FNIM includes tools for palliative care teams and offers them a chance to practise what they have learned before caring for patients in real-life situations.
The CAPACITI program emphasizes practical tips, coaching and facilitation, which are necessary to change clinical practice and improve patient care.
In Ontario, there is still a provincewide shortage of primary care providers with the resources, confidence, and practice supports to provide community-based palliative care services, even though many providers are willing to do so.