McMaster provost earns award from professional society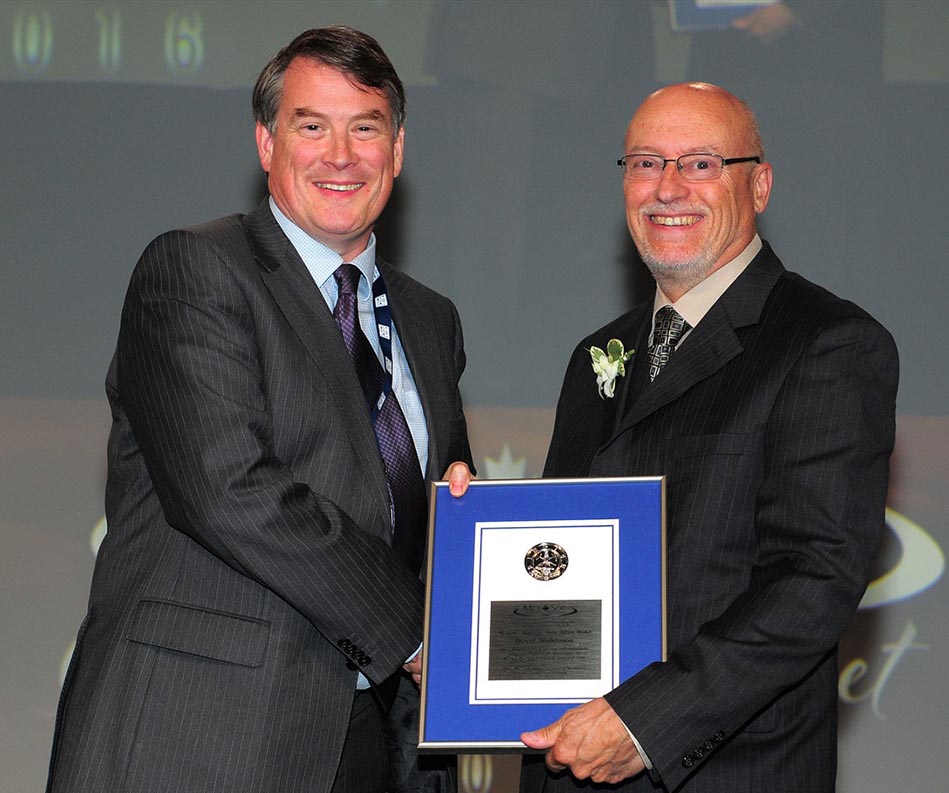 October 28, 2016
Contributions to a key professional society has earned a McMaster materials engineer recognition from his peers.
David Wilkinson, Materials Science and Engineering Professor, was awarded the Silver Medal from the Metallurgical and Materials Society of CIM during its annual conference in Quebec City on September 12.
The medal recognized Wilkinson's contributions to the growth of the society, which brings together industry, academics and government on matters concerning the metallurgy and materials sectors. Previously, Wilkinson was very involved with the society's materials engineering committee and helped plan programming on numerous occasions for the annual conference.
"It's always nice when your peers value the work that you do," said Wilkinson, who is McMaster University's Provost and Vice-President (Academic). "It's so important that professors contribute to these societies, particularly those like the Metallurgical Society, which has a connection to industry. These societies would not be able to function if that didn't happen."
An accomplished researcher, Wilkinson's focus is on creating stronger, lighter materials for the transportation industry, especially the automotive sector. His current work explores how lighter materials can be used in vehicles to make them more fuel-efficient and to enable electric cars to go farther on a single charge.
Wilkinson, who was previously Dean of the Faculty of Engineering, said he finds the research rewarding.
"I love the discovery, I love the science, I love finding out the ways the world works. Secondly, there's the ability to have an impact on future technology. I think we all have concern for the sustainability of the planet, and this work that I do is one small piece of trying to understand how to make the world more sustainable by driving vehicles that use less fuel and have less impact on the environment."