McMaster receives $3.8M federal investment to strengthen aerospace industry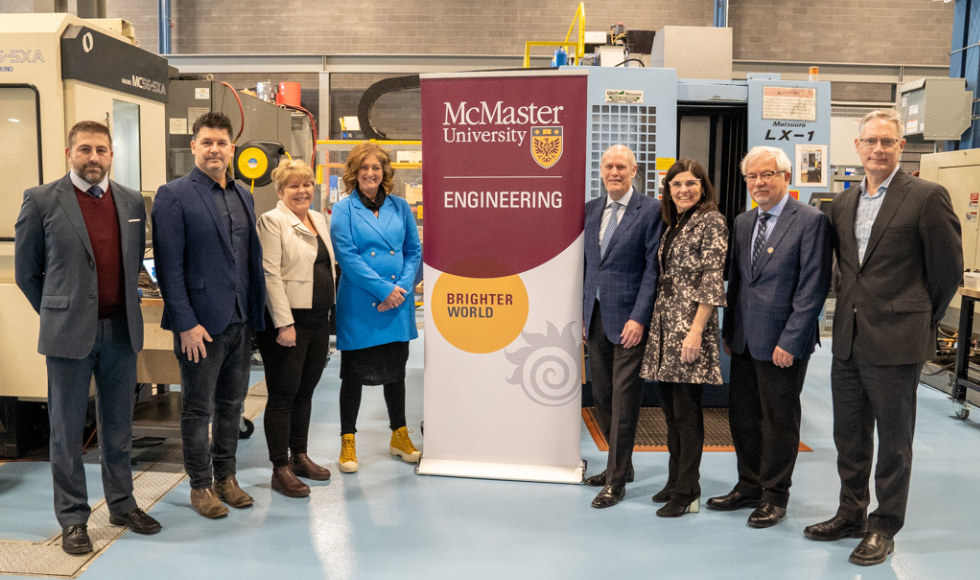 Florent Lefevre-Schlick, Chad Collins, Heather Sheardown, Lisa Hepfner, David Farrar, Filomena Tassi, John Preston, Stephen Veldhuis. (Photos by Georgia Kirkos, McMaster University)
---
BY Naz Kittani, Faculty of Engineering
February 27, 2023
McMaster University has received $3.8 million in federal funding to provide upskilling and reskilling training programs to aerospace employers and employees.
The Federal Economic Development Agency for Southern Ontario (FedDev Ontario) announced the investment in McMaster's Aerospace Regional Recovery Initiative (ARRI), an industry-led initiative spearheaded by the Faculty of Engineering.
The curriculum for these upskilling programs was developed with input from researchers, as well as major aerospace companies and organizations such as Downsview Aerospace Innovation and Research (DAIR) and the Ontario Aerospace Council (OAC).
"There is great power in partnerships. When industry, academia and governments come together – pooling talent, capital and infrastructure – the opportunities to realize our collective potential is magnified," says McMaster President David Farrar.
"McMaster has earned a reputation as a trusted and reliable partner, with a track record of success in developing dynamic and long-lasting collaborations – and I am confident that this project is guaranteed to build on that success, and result in remarkable benefits for the aerospace sector."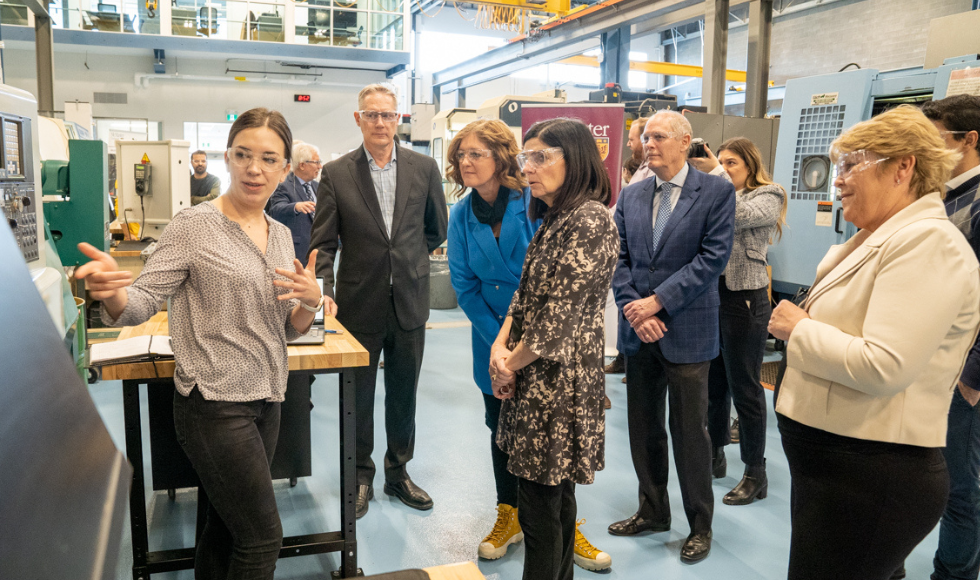 Hamilton MP Filomena Tassi, Minister responsible for FedDev Ontario, announced the investment Feb. 27 in the new, industry-scale McMaster Manufacturing Research Institute (MMRI) at the McMaster Innovation Park.
MMRI will serve as a primary location for the McMaster Certificate of Completion (MCC) program team to deliver targeted training and upskilling programs to small and medium enterprises from across Southern Ontario.
"Our government is investing in the potential of workers in the aerospace industry and ensuring they have the resources to contribute to a strong and growing economy," says Tassi.
"This new program delivered through McMaster University is equipping workers and businesses across southern Ontario with the skills and training they need to soar into the future. I am proud to be supporting them as we work together to grow an economy that works for everyone."
The project stems from a strategic priority of the Faculty of Engineering to actively support the aerospace sector through both innovation and industry-led upskilling and reskilling programs, says John Preston, the faculty's associate dean of research, innovation and external relations.
"It will allow the delivery of short, applied and relevant courses, entirely designed and taught in collaboration with industry experts and our partners," he says.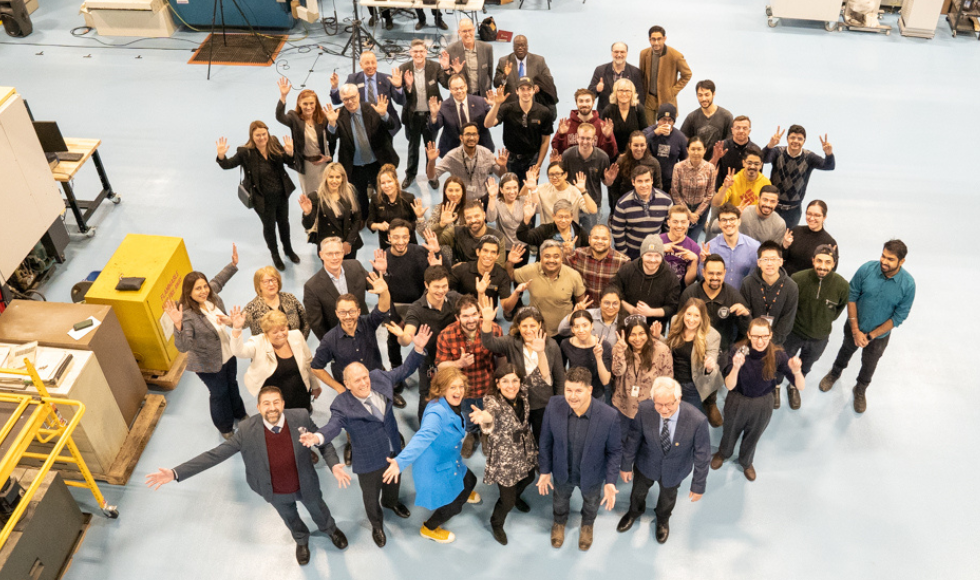 This partnership is exactly what is needed to support the aerospace industry, says project lead Florent Lefevre-Schlick, the faculty's senior adviser, Aerospace, Defence and Security Industries.
"This is a new and innovative model that emphasizes active collaboration in designing, instructing and mentoring learners to enable a stronger workforce in the aerospace industry. Reskilling areas include aerospace operations, integration of technologies, supply chain management and sustainability," explains Lefevre-Schlick.
The partnership is an investment in our country's future and its ability to remain competitive, says Dean of Engineering Heather Sheardown.
"MMRI, like so many of our leading research facilities, is an essential part of Canada's training landscape, producing the highly qualified talent – our next generation of leaders – and advancing the knowledge of industry experts who will ensure our stature on the global stage."