McMaster researcher leads recommendations for chronic pain during pandemic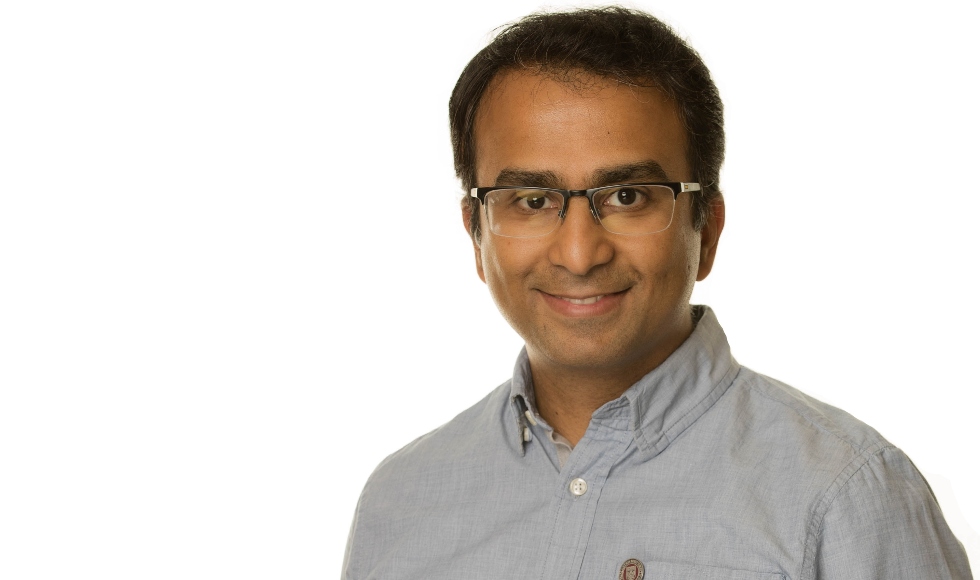 Harsha Shanthanna is an associate professor and the associate chair of research of the Department of Anesthesia at McMaster University. Photo by Georgia Kirkos
---
BY Tina Depko, Health Sciences
April 9, 2020
An international team of experts, led by a McMaster University associate professor, recognized a knowledge gap around caring for chronic pain patients during the COVID-19 pandemic, and moved quickly to create a set of clinical practice recommendations.
Harsha Shanthanna, an associate professor and the associate chair of research of the Department of Anesthesia, led the team. He is also an anesthetist and pain physician at St. Joseph's Healthcare Hamilton.
The recommendations are intended to help guide health-care providers in the care of chronic pain patients during this pandemic and were published by the journal Anaesthesia on April 7.
They were released late last month by the American Society of Regional Anesthesia and Pain Medicine and the European Society of Regional Anesthesia and Pain.
"A significant population suffers from chronic pain and loss of care and continuity can be extremely challenging and distressing," said Shanthanna. "It can further exacerbate the need for opioids, considering people are isolated and a lot of chronic pain patients suffer from depression."
Key messages of the recommendations are:
Being elderly and with multiple comorbidities, chronic pain patients may be more susceptible to COVID-19
Continuity of care, including ongoing prescriptions of opioids, should be managed using appropriate telemedicine technology
Certain therapies still necessitate in-patient visits to minimize serious complications
Use of steroids in interventional pain procedures may induce immune suppression
Whenever possible, online self-management programs that integrate components of exercise, sleep hygiene, pacing and healthy lifestyle should be considered.
The team included physicians from Canada, United States, United Kingdom, the Netherlands and Portugal.
"No such recommendations existed, and these were needed," said Shanthanna. "They are very comprehensive and give clear recommendations that can be easily adapted to local practices."