McMaster researchers discover neurodegenerative disease with help from AI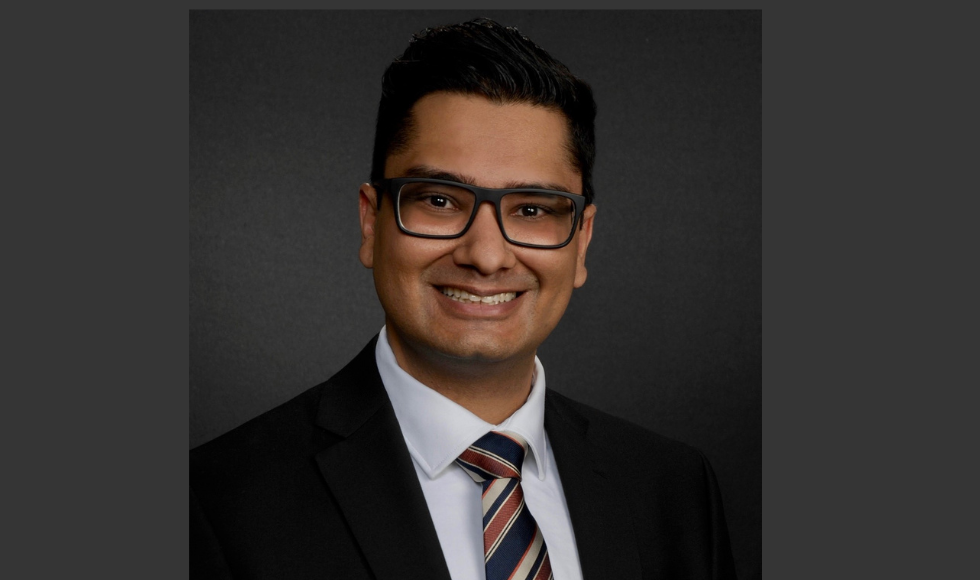 Former McMaster researcher Sid Nath is the lead author of a study which, supported by AI and advanced microscope technology, led to the discovery of a previously unknown type of ataxia, which impairs nerve and muscle function.
---
BY Fram Dinshaw, Faculty of Health Sciences
May 6, 2022
Using artificial intelligence (AI) and advanced microscope technology, researchers at McMaster have discovered a previously unknown neurodegenerative illness.
Their findings were published in April in the journal Human Genome Variation, a forum for scientists researching important areas in human genetics.
The team, led by professors Mark Tarnopolsky and Ray Truant, examined a  patient at the Neurometabolic and Neuromuscular Clinic of McMaster Children's Hospital.
The investigation took eight years, said first author Siddharth Nath. Tests conducted on the patient with a complex neurological disease first evaluated by Tarnopolsky in 2014 and enrolled in a "Care for Rare" genetic analysis study led to the discovery of a new type of ataxia. The condition affects ability to balance and move, triggered by mutations in two specific genes occurring at the same time.
The patient and their family provided blood and skin samples and standard microscopy and biochemical tests were performed. Next, researchers ran a machine-learning algorithm on the microscopy images to detect cells with genetic mutations, which often cannot be picked up by the human eye using traditional scientific analysis.
Ataxia, which impairs balance, coordination and muscle control and often worsens over time. The term covers a range of diseases that impair both muscle and nerve function.
"Our study provides the blueprint for other physicians to check for these specific genetic mutations, to determine if their difficult-to-diagnose patients may in fact have this novel spinocerebellar ataxia," said Nath, who completed his combined MD and PhD at McMaster in 2020, and is now an ophthalmology resident physician at McGill.
"Successful diagnosis is the first step towards developing a treatment and, eventually, a cure," he said. "Our study offers clinicians and researchers a way to help these vulnerable individuals."
"If you are a patient with a neurodegenerative condition, do not lose hope, as there are new discoveries being made every day and the pace of scientific research is unprecedented."
Tarnopolsky, a professor of medicine and pediatrics, said the study supports the value of genetic counselling that can not only lead to proper treatment but also end "diagnostic odysseys" for  patients who undergo multiple tests for illnesses that are difficult to detect through regular examinations, lab tests or medical imaging.
A type of genetic analysis, called whole-exome sequencing, is increasingly common in diagnosing genetic illnesses, Tarnopolsky said. Exomes are the coding region of the genes that make up the blueprints for proteins, important for normal functioning of the body's cells.
The Care for Rare study led to the province including exome sequencing as part of genetic testing offered by provincial health-care providers, he said.
"The human genome has many DNA variants, and we can find genetic variants in patients with complex neurological disorders, but we do not always know if they are causing the disease if new variants are found," said Tarnopolsky.
"In this case, both the TOP1MT and the ATXN7 point mutations had not been seen together before and the project was to prove that these led to cell dysfunction and thus caused this novel cerebrospinal ataxia."
AI and machine learning solutions can be successfully integrated into lab research, to investigate previously unknown neurodegenerative conditions, Nath said.
Nath's team also used traditional scientific methods to confirm their findings, recreating the newly discovered genetic mutations in fruit flies.
"When melded with traditional science, AI presents clinicians and researchers with a methodology, unbiased and rooted in basic cell biology, which can be used across the spectrum of clinical medicine to reach diagnoses and translate findings from the clinic to the lab," Nath said.
It's a modern example of how clinicians can reach out to basic university research labs for new technology when standard testing is not enough, Truant said.
Research projects like Care for Rare directly translate into better treatments for patients, Nath said adding that he felt privileged to see both these sides of the health sciences. As an ophthalmology resident, he often sees patients with diseases causing blindness.
"My biggest motivation in doing all of this is making a difference in the lives of my patients and finding ways to improve their quality of life," Nath said.