McMaster researchers explore the intersection of privacy and smart city technology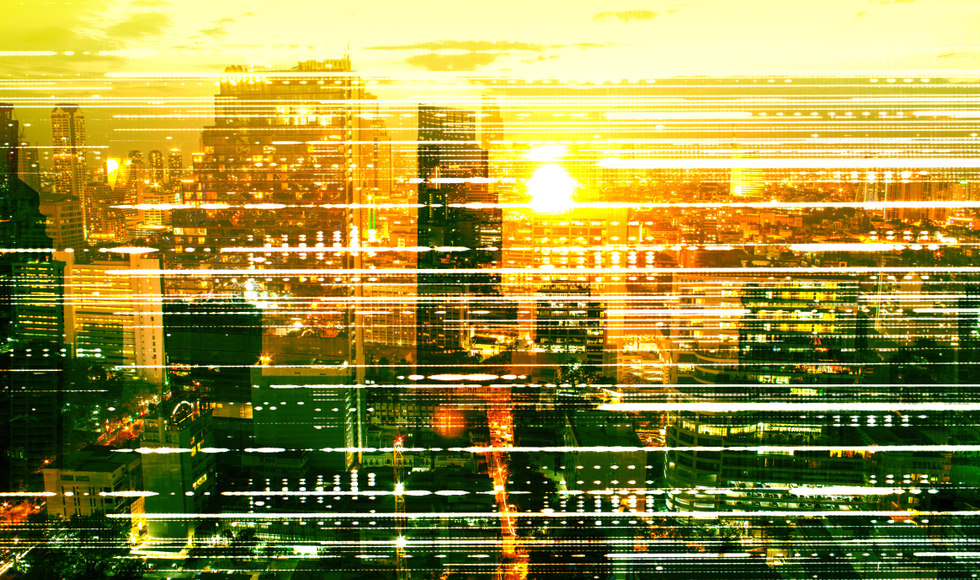 Shutterstock/ Sombat Muycheen
---
BY Sara Laux
July 18, 2018
Imagine a city with park benches that not only track how many people use them but also act as public wifi hotspots. Where sensors that can track traffic flow and adjust traffic signals accordingly. Or one where an app tells you where the closest open parking spot is.
"Smart cities" incorporate technology like sensors and the internet of things – networked garbage cans that let collectors know when they're full, for example – to provide data that can be used to make decisions around service provision and governance.
Cities around the world are embracing smart technologies to increase efficiency, improve environmental impacts and provide more targeted, effective services for residents. Ambitions run high: Singapore, arguably the world's "smartest" city so far, aims to connect "Everyone, Everything, Everywhere, All the Time."
So where does privacy fit in to a city where connectivity is the ultimate goal? How do municipalities ensure that the type of surveillance that characterizes smart cities is applied equitably and with appropriate oversight?
And what do Canadians think about all this?
That's precisely what political science PhD candidate Angela Orasch and Sara Bannerman, Canada Research Chair in Communications Policy and Governance, want to find out.
The pair have received a grant from the Office of the Privacy Commissioner of Canada through its Contributions Program to study the privacy implications of some of the smart city technologies used in Canada's largest cities: Toronto, Montreal, Vancouver, Edmonton and Ottawa.
Working in partnership with the Samuelson-Glushko Canadian Internet Policy and Public Interest Clinic (CIPPIC), Orasch and Bannerman are creating a web resource outlining the types of smart city technologies in use, as well as a set of recommendations that will balance privacy rights with the benefits of having a networked city. In addition, they're planning to conduct a national survey to gain a better understanding of Canadians' awareness of privacy issues.
"The intersection of privacy with smart cities is a brand-new area of study, so this is really a preliminary investigation into what the potential privacy concerns might be with different technologies," explains Orasch. "It's a complex issue, because, jurisdictionally, it falls into many different areas. Commercial data is a federal concern, but the policies around smart cities will be made at the municipal or provincial level. We don't know yet what we're going to encounter."
For Bannerman, who is an associate professor in the department of Communication Studies and Multimedia, the project fits into a wider research program she's started on platform regulation – investigating how Canada regulates online platforms like Netflix, Facebook and Google.
With partnerships between government and private companies – like the one between Sidewalk Labs, a division of Google's parent company Alphabet, and Waterfront Toronto, to build a new smart neighbourhood on the city's eastern waterfront – already underway, that regulation is going to extend beyond the online sphere.
"Both governments and platforms like Google and its parent Alphabet, and other private companies, are very much involved in constructing the privacy landscape for smart city technologies," she says. "The ability to collaborate across faculties, as I'm doing with Angela, is a huge advantage because it brings multiple layers of expertise to bear on the project."