McMaster researchers receive almost $75,000 in funding for projects with community partners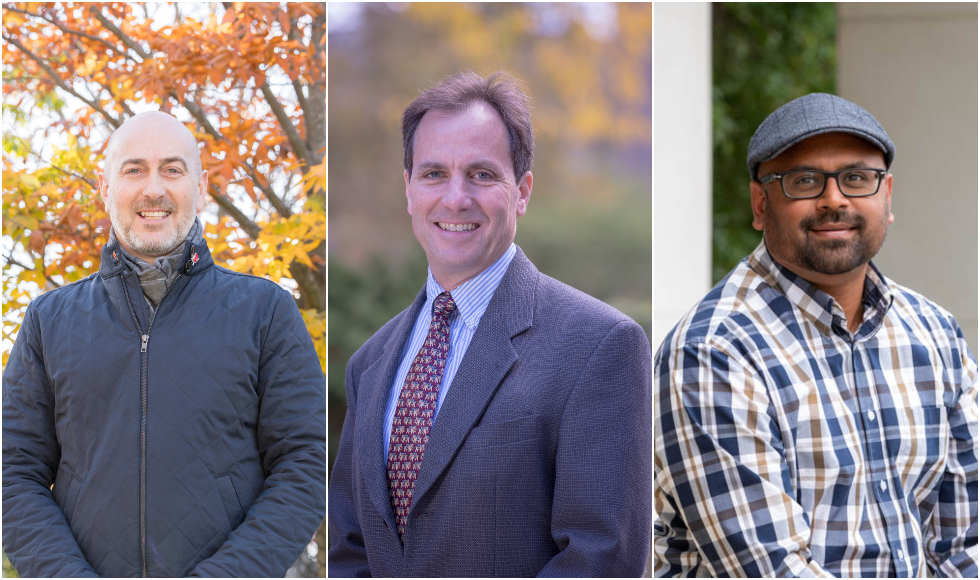 From left: James Gillett, Jeremiah Hurley and Ameil Joseph
---
BY Sara Laux
November 24, 2020
Three researchers in the Faculty of Social Sciences have received almost $75,000 from the Social Sciences and Humanities Research Council (SSHRC) to launch projects in partnership with community organizations.
The Partnership Engage Grants allow university researchers to work closely with non-governmental and non-profit organizations, charitable foundations and other community partners, facilitating research that will help meet an immediate need or challenge, and allowing researchers and organizations to share and learn from each others' unique knowledge and expertise.
James Gillett, Jeremiah Hurley and Ameil Joseph received grant funds this spring. Their projects, which are underway, are scheduled to wrap up in May 2021.
Gillett, along with co-applicants Nicole Dalmer, Brian Detlor and Meredith Griffin, is partnering with the Hamilton Public Library to understand and, ultimately, facilitate research partnerships between universities and libraries.
Hurley, who is working with co-applicants David Feeney, Emmanuel Guindon, Arthur Sweetman, Jean-Eric Tarride and collaborator James Hughes of the McConnell Foundation, is developing a guide for measuring and evaluating the outcomes of investments in social programs and infrastructure.
Read more: "We should treat public health the same as public works" by Jeremiah Hurley
Joseph, who is collaborating with co-applicant Sarah Jama of the Disability Justice Network of Ontario, is exploring the unique challenges and barriers faced by disabled youth, which will then help inform the network's ongoing work.
"Social scientists have always had strong ties to community partners," says Cynthia Belaskie, research support facilitator for the Faculty of Social Sciences. "The SSHRC Partnership stream recognizes the importance of community-engaged research and the PEGs allow faculty to test new partnerships, demonstrate the value of academic research and provide the partner organization with a useful research product within 12 months."