McMaster researchers receive provincial support for COVID-19 research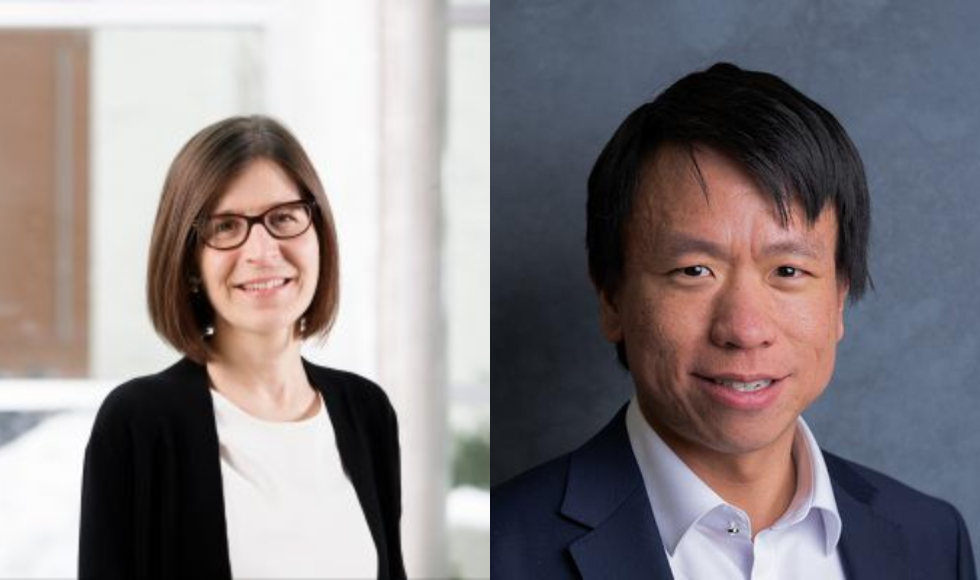 BY Sara Laux
September 10, 2020
Two McMaster researchers have received almost $700,000 in funding from the Province of Ontario to pursue projects that will help the province respond to the ongoing COVID-19 pandemic.
Kathy Georgiades, a professor in the department of psychiatry and behavioural neurosciences and  researcher with the Offord Children's Centre, received $575,645 over two years to study the impact of COVID-19 on the mental health and well-being of children and their families, ultimately supporting future strategies and policies around the adverse effects of the pandemic.
Civil engineering professor Benzhong Zhao received $105,000 over one year to lead research that will provide further clarity on the role of face masks in preventing the spread of COVID-19, leading to new testing standards for measuring masks' effectiveness.
The projects are among eight new initiatives that were funded at universities and health-care centres across Ontario, with a total government investment of $2.9 million. To date, McMaster has received almost $3.4 million from the province's Ontario COVID-19 Rapid Research Fund.
"Congratulations to the recipients of the $2.9 million in research funding to support Ontario's response to COVID-19," said Ross Romano, minister of colleges and universities. "Our postsecondary and research institutions are the best in the world, and these worthy research project will ensure that Ontarians receive the supports they need most, when and where they need them. I look forward to witnessing their benefits for the people of Ontario."