McMaster researchers receive SSHRC funding to study economic and labour impacts of COVID-19 pandemic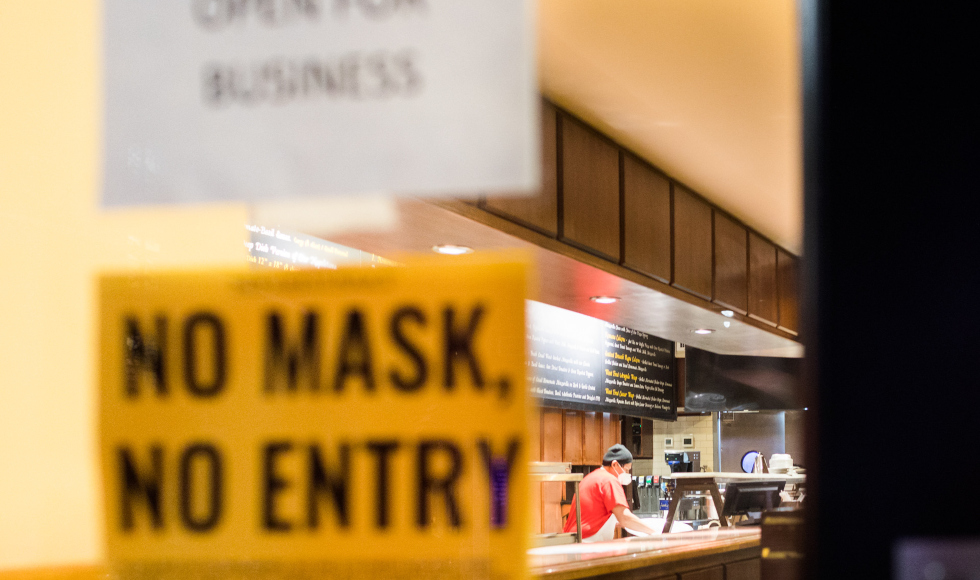 Projects addressing residential electricity patterns, new technology adoption and labour market trends will help increase understanding of the broader effects of the COVID-19 pandemic. Photo from Flickr Creative Commons/spurekar
---
BY Lori Dillon
September 21, 2020
Three McMaster researchers have received nearly $75,000 combined from the Social Sciences and Humanities Research Council (SSHRC).
The awards come from a special competition through SSHRC's Partnership Engage Grants program, designed specifically to address COVID-19-related research.
Announced today by the Honourable Navdeep Bains, minister of Innovation, Science and Industry, the COVID-19 awards allow researchers to work together with government, industry and not-for-profit organizations to help provide the data, insight and evidence to guide action in the months and years to come to navigate post-pandemic economic and social recovery for Canadians.
"The ongoing COVID-19 pandemic has posed unprecedented challenges globally," said Bains.
"While much-needed focus to date has been on developing and testing effective countermeasures to control the spread of the virus, the work these researchers will be doing to examine the longer-term impacts of the pandemic—and the ensuing economic slowdown—on individuals, businesses and communities will better position Canada to emerge from the pandemic stronger."
Recipients include:
Dean Mountain, professor of finance and business economics, is leading a project with Hydro One to develop a better understanding of residential electricity consumption patterns and price-responsiveness in a stay-at-home and reduced income COVID-19 environment.
Mountain and his co-applicants – Byron Spencer (economics), Frank Denton (economics) and Ken Deal (marketing) – will work with Hydro One to determine the changes in patterns of electricity consumption to identify possible future optional pricing plans.
Sean O'Brady, assistant professor of human resources and management, is working with the Communications Workers of America (CWA) to identify how new technologies adopted in response to the COVID-19 crisis are affecting worker well-being.
Along with a colleague from Cornell University, O'Brady will look at workers who provide vital support to clients via telephone, email and chat across a range of industries and have been exposed to many disruptive technologies since the crisis began.Their findings will help to inform collective bargaining over changes to work organization and broader efforts to lift industry standards in Canada and the United States.
Arthur Sweetman, professor of economics, is working with the Labour Market Information Council – a body of the Canadian federal/provincial/territorial governments' Forum of Labour Ministers – to track and provide feedback regarding the Canadian labour market during and post-COVID-19.
Specifically, Sweetman and co-applicant, Stephen Jones (economics) will provide comparisons of labour market outcomes and trends to support both individual Canadians' decisions and public policy development given changing COVID-19 policies and restrictions. They'll look at variables like gender, immigration status, age, earnings, occupation, industry and detailed geography, to determine structural breaks in pre-pandemic trends and labour market outcomes during the reopening of the economy.
Karen Mossman, McMaster's vice-president, research, said these awards are a key component of advancing our knowledge of the broader impacts of the pandemic.
"Beyond the health impacts, the collateral damage of COVID-19 on populations and economies needs to be understood and fully addressed to move our country forward," she said.
"Congratulations to our award recipients and to the Government of Canada for investing in these important initiatives."
"SSHRC's investment in these diverse, partnered research projects will advance critical knowledge needed to address the impacts of COVID-19, and the social, cultural and economic challenges facing citizens, communities and businesses in Canada and around the world," said Ted Hewitt, president of SSHRC.
The awards were announced as part of SSHRC's broader national investment of $4 million in Partnership Engage Grants.