McMaster researchers win awards in Roche Canada's COVID-19 Open Innovation Challenge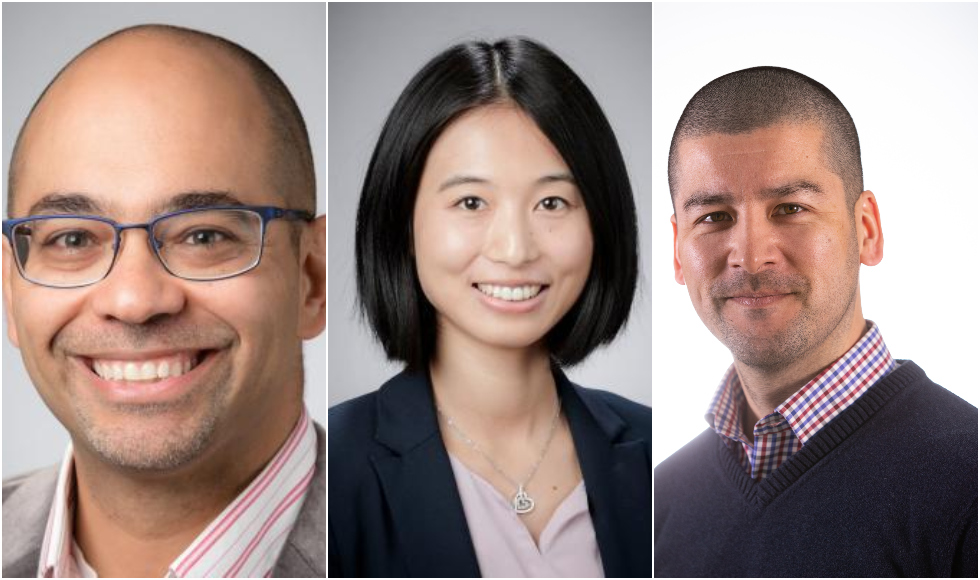 From left: Wael El-Dakhakhni, Zoe Li and Jeremy Hirota
---
BY Jessie Park, Faculty of Engineering
June 3, 2020
Two teams of McMaster researchers are among 11 winners of the Roche Canada COVID-19 Open Innovation Challenge.
One project, led by Jeremy Hirota in the Faculty of Health Sciences, looks at optimizing nasal swab testing to better predict the course of COVID-19 infection as well as health-care needs. Hirota also worked with students in the DeGroote School of Business to look at ways to best take his research to market.
The other, led by civil engineering professors Wael El-Dakhakhni and Zoe Li, is a tool using network science, machine learning and systems analysis to guide decision makers around reopening municipal facilities during the COVID-19 pandemic.
"There is an urgent need for a reliable decision support tool to guide when and to what extend city operations should be reopened, without jeopardizing the efforts to prevent the spread of COVID-19," says El-Dakhakhni.
"Our model will meet this urgent need and provide decision support for minimizing the economic and social damages caused by the epidemic," Li adds.
On March 27, Roche Canada launched the Innovation Challenge, calling on Canadians to bring forward innovative ideas to address some of the biggest challenges and issues of the COVID-19 pandemic.
"Roche Canada developed this innovation challenge because we believe that it will take minds from many different sectors and industries to come together and solve the issues we face because of the pandemic," said Mike Duong, Head of Personalized Health Care at Roche Canada.
"Our goal was to encourage new ideas, and make it easier for those already in development to come to life."
A third McMaster faculty member, Dr. PJ Devereaux in the Faculty of Health Sciences, also won funding for work being done with the Population Health Research Institute and several hospital partners across Ontario.