McMaster science professors to tackle Canada's pressing water-related issues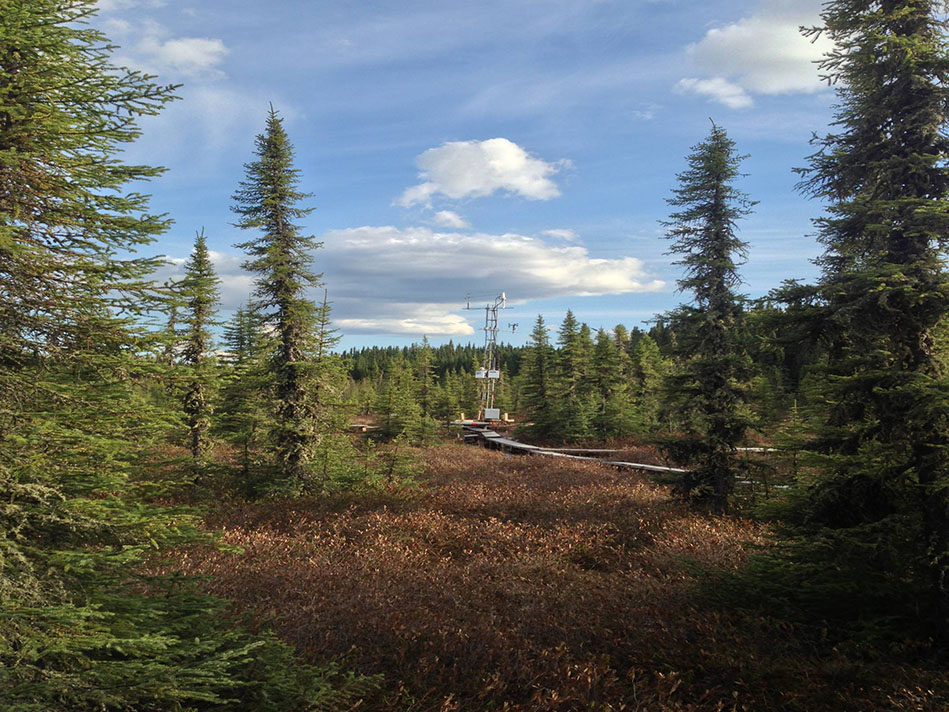 June 8, 2017
Two McMaster researchers have been tapped to head up multidisciplinary and multi-institutional projects to tackle some of Canada's most pressing water-related issues.
Professors Sean Carey and Mike Waddington, both from the school of geography and earth sciences, were awarded more than $3.4 million combined from the Global Water Futures (GWF) Program.
Carey's project, Mountain Water Futures, received more than $1.8 million, while Waddington's project, Canada's Boreal Wildlands-Society-Water Nexus, received nearly $1.6 million.
Here's a look at the problems their teams are tackling, their plans of action, and the anticipated outcomes.
Mountain Water Futures (in collaboration with Calgary and Northern British Columbia)
The Problem: Mountains source water for over half of humanity, and Canada's western mountains are the headwaters of the Saskatchewan, Mackenzie, Yukon, Columbia and Fraser rivers that flow to the Atlantic, Arctic and Pacific Oceans. These river drainage basins cradle much of Canada's economic activity west of the Great Lakes. Critical pressures include rapid population growth, climate change, hydroelectricity, fisheries, mining and agriculture.
The Plan: The goal of this project is to understand future water for the mountains of Western Canada and to improve the ability to predict future hydrological regimes and plan appropriate adaptation. Changes to Canada's western mountains are having profound and rapid impact on the rate, magnitude and timing of streamflow regimes, which is challenging current water resource management practices in the region.
The Outcome: The project team will develop a user-driven mountain west observation and prediction system for snow, glaciers and hydrology in mountainous terrain. This includes montane and alpine environments in the Rocky, Coast, Columbia, Mackenzie and Richardson Mountains that are the major headwaters of western Canada's east, west and north flowing rivers.
Canada's Boreal Wildlands-Society-Water Nexus (in collaboration with Alberta & Waterloo and includes McMaster researchers: Pat Chow Fraser (biology), Charles-François de Lannoy (chemical engineering), Nancy Doubleday (philosophy), Brent McKnight (business) and Sean Carey (geography and earth sciences).
The Problem: The boreal wetland and forest ecosystems are a critically-important global resource. Climate warming is changing landscapes, ecosystems and river flows, and urbanization, natural resource development and an intensification in climate-mediated natural water disasters (e.g. drought, wildfire) are placing ever-increasing threats and risks to the economy and human health and safety. For example, the 2016 Fort McMurray wildfire destroyed 2,400 homes, led to the evacuation of approximately 80,000 people, and resulted in the estimated damage of $8.9 billion.
The Plan: To develop a more effective water futures risk assessment framework for the boreal region that provides both a next generation future climate and extreme weather product and future wildfire regimes prediction tool for provincial and federal government agencies, NGOs, and industry.
The Outcome:  The objective of this project and its research is to develop a water futures risk assessment framework for boreal users and stakeholders to create a more resilient wildland-society-water nexus in Canada's boreal landscape and to develop improved pan-boreal future climate change, extreme weather, and fire regimes predictions; and leverage existing infrastructure and partner in-kind support to establish an evidence-based pan-Canadian Boreal Observation Network.
About Global Water Futures
Global Water Futures is the largest university-led water research program ever funded worldwide. The seven-year University of Saskatchewan-led research program, established within the U of S Global Institute for Water Security in 2016, is funded in part by a $77.8-million grant from the Canada First Research Excellence Fund.
The $143-million program, aims to transform the way communities, governments and industries in Canada and other cold regions of the world prepare for and manage these increasing water-related threats. GWF involves three key partners: the University of Waterloo, McMaster University, and Wilfrid Laurier University. This program encompasses a total of 380 researchers, 15 Canadian institutions, and 138 user groups and stakeholders.