McMaster scientist joins Order of Canada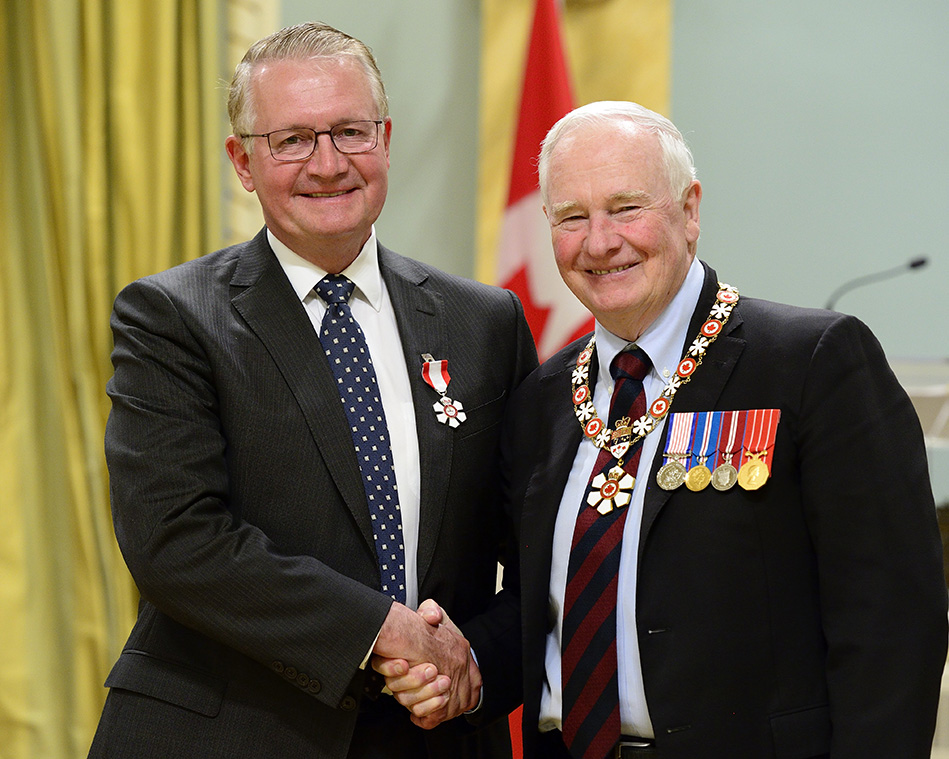 May 16, 2016
Dr. John Kelton was invested as a Member of the Order of Canada last week.
In a ceremony at Rideau Hall in Ottawa Friday, His Excellency the Right Honourable David Johnston, Governor General of Canada, bestowed the honour on Kelton, who is dean and vice-president of health sciences for McMaster; dean of the Michael G. DeGroote School of Medicine, and a professor of medicine.
Members of one of Canada's highest honours are noted for their outstanding contributions at the local or regional level or in a special field of activity. The Dundas resident was being recognized for his research into blood cell disorders and for his contributions to making Hamilton a hub for health science research.
The citation for the honour reads:
"John Kelton has made critical advances in his medical specialty and has helped elevate the health science community in Ontario. A hematologist and professor at McMaster University, he conducted influential studies on platelet and bleeding disorders, particularly among pregnant women, and developed effective treatment strategies for their care. As a result, physicians are now able to avoid unnecessary interventions. More recently, as vice-president and dean of health sciences, he has fostered a climate of research excellence, and created regional training campuses in Ontario communities where the need for health care is greatest."
Kelton, who attended the investiture with his wife Kathleen and their three children, said he was very pleased to receive the honour.
"McMaster University and Hamilton are magnets for collaboration and innovation, and this has created and continues to offer wonderful opportunities. We're becoming well-known internationally for our growing reputation in the health and education sector."