McMaster scientists gain backing for seniors research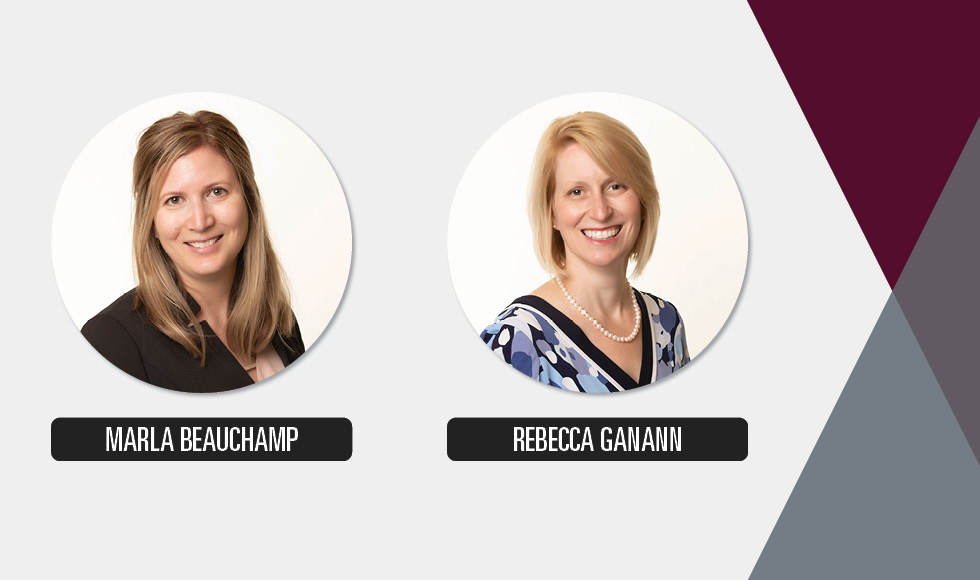 August 3, 2021
Two McMaster University scientists seeking to improve quality of life for seniors are receiving provincial Early Researcher Awards (ERA) for their research.
Rebecca Ganann of the School of Nursing is building a program aimed at improving seniors' exercise, nutrition and social interactions and Marla Beauchamp of the School of Rehabilitation Science is studying how best to improve the mobility of older Canadians.
Ganann and Beauchamp are two of 53 Ontario researchers sharing ERA funding totalling $7.42 million. The two will each receive $140,000 plus $50,000 from McMaster.
"I am thrilled to receive an ERA. My research program, called EMBOLDEN, seeks to promote physical and community mobility among Hamilton-area residents over 55 experiencing health inequities," said Ganann, co-scientific director of the SON's Aging, Community and Health Research Unit.
"My aim is to co-design and test a program to support healthy living and independence, leading to positive changes in physical mobility, social participation, and quality of life. This program will also help enhance access to and use of health and social services to address older adults' needs," the assistant professor added.
Beauchamp, an assistant professor, is studying mobility screening tools to help prevent falls in seniors living in the community, as well as researching early changes in older peoples' mobility.
Beauchamp is also the Canada Research Chair in Mobility, Aging and Chronic Disease.
Her research includes a longitudinal cohort study called INITIATE in 520 older adults to measure how often they fall. The study seeks to identify the best mobility screening test to use for fall risk screening in the community.
The INITIATE cohort study is tied with three more interrelated projects: analysing predictors of early mobility problems from the Canadian Longitudinal Study on Aging, tracking the everyday mobility of 2,000 older adults using wearable sensors over two years, and developing a mobility monitoring tool for older adults.
"By 2041, 25 per cent, or 4.6 million, of Ontarians will be over 65, which means that an estimated 1.2 million older Ontarians will be living with mobility limitation," said Beauchamp.
"These mobility problems place older adults at high risk of falls and hospitalization. Currently, falls are the leading cause of ER visits and hospitalizations among seniors in Ontario, costing the province upwards of $2 billion a year in direct costs alone."
In making the funding announcement, the Ontario Minister of Colleges and Universities, Jill Dunlop, said: "This funding helps to ensure researchers have the necessary supports in place to make discoveries that advance knowledge, inspire advances in technology, drive our economic competitiveness, and create a better future for the people of Ontario."