McMaster statistician awarded prestigious Steacie Fellowship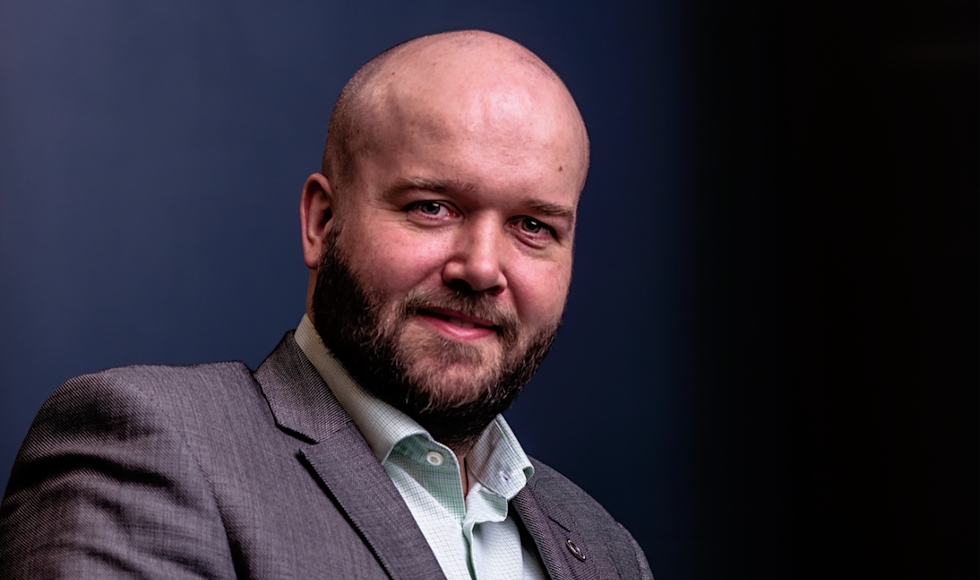 Paul McNicholas is a professor in McMaster's Department of Mathematics and Statistics, Tier 1 Canada Research Chair in Computational Statistics and a member of the College of the Royal Society of Canada. Photo by: Martin Lipman/NSERC.
---
BY Erica Balch
May 6, 2019
McMaster researcher Paul McNicholas – a statistician and world leader in developing cutting edge methods of analysing data – has been awarded the National Sciences and Engineering Research Council of Canada's prestigious E.W.R Steacie Memorial Fellowship.
McNicholas, Tier 1 Canada Research Chair in Computational Statistics and a member of the College of the Royal Society of Canada, is one of six researchers to receive the fellowship which is awarded annually to enhance the career development of highly promising scientists and engineers who are earning a strong international reputation for original research.
A professor of mathematics and statistics, and the director of McMaster's MacDATA Institute, McNicholas is a leading expert in developing new statistical and machine learning methods and tools to analyse large or complex datasets, and works with researchers from diverse disciplines to apply these approaches to difficult data analysis problems.
"This fellowship is a wonderful recognition of the increasing importance of research in statistics, especially in light of the deluge of new data types that we've seen in recent years," says McNicholas who is only the second statistician ever to receive the Steacie Fellowship.
"McMaster, particularly the Faculty of Science, has created a very supportive environment for statistical research," continues McNicholas. "Also, the inherently interdisciplinary nature of McMaster has allowed me to build strong collaborations and access excellent datasets which have raised challenging theoretical questions and led to the development of new statistical methodologies to tackle those questions."
McNicholas has contributed to a range of research projects across many disciplines, from identifying developmental trajectories of children on the autism spectrum and identifying the factors that best predict mental health challenges in local immigrant and refugee children, to determining which crops will grow best in developing countries, among many other projects.
Learn more about McNicholas' research and collaborations: read "Unlocking key insights from complex data"
"We are proud of Paul's outstanding excellence and leadership as a researcher," says Maureen McDonald, dean of the Faculty of Science. "He has made invaluable contributions to advancing scientific knowledge and discovery, the impact of which can be felt here at McMaster and well beyond."
 "Paul is recognized as the go-to-guy for all things data, in large part because of his ability to engage researchers from across all disciplines," says Rob Baker, McMaster's vice-president, research. "He's incredibly deserving of this prize and it's so rewarding to see his talents acknowledged on the national level."
Steacie Fellowships are held for a two-year period at a Canadian university or affiliated research institution. Each fellow receives a grant of $250,000 over two years and is relieved of teaching and administrative duties, enabling them to devote their time and energy to research.
The Steacie Fellowships have been awarded since 1965 and are named in honour of Edgar William Richard Steacie – a renowned Canadian chemist and president of the Royal Society of Canada during the mid-1950s.