McMaster strengthens ties with leading global post-secondary institutions, industry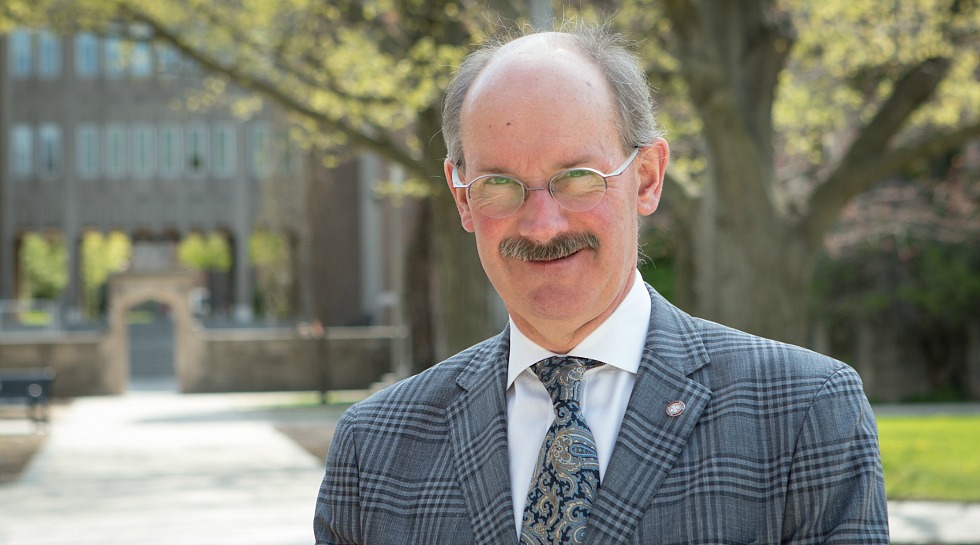 McMaster's Associate Vice-President, International Affairs, Peter Mascher.
---
November 14, 2016
McMaster Associate Vice-President, International Affairs, Peter Mascher, is in Thailand with representatives from some of the world's top universities to discuss university-private sector collaboration and share best practices in research and innovation.
Mascher will join global post-secondary and policy leaders, as well as representatives from business and industry, for Higher Education: A Catalyst for Innovative and Sustainable Societies, the 15th general conference of the International Association of Universities, taking place in Bangkok.
At the conference, Mascher will take part in a panel focused on the challenges associated with building closer links between universities and industry, and will speak about McMaster's approach to collaborative and interdisciplinary research and development (R&D), a key component of McMaster's model for global engagement.
"There is international demand for McMaster's expertise in research, education and learning, but there is also much we can learn from other institutions and from industry," says Mascher. "This is an excellent opportunity to connect with global post-secondary leaders and interact with experts from all over the world to share R&D best practises and open up opportunities for collaboration."
While in Thailand, Mascher will also visit the National Nanotechnology Centre at the National Science and Technology Development Agency to explore the potential for future academic and research partnerships.
Learn more about the McMaster Model for Global Engagement: A Strategy Document, a framework intended to guide the development of international activities at the University.