Bringing research to the community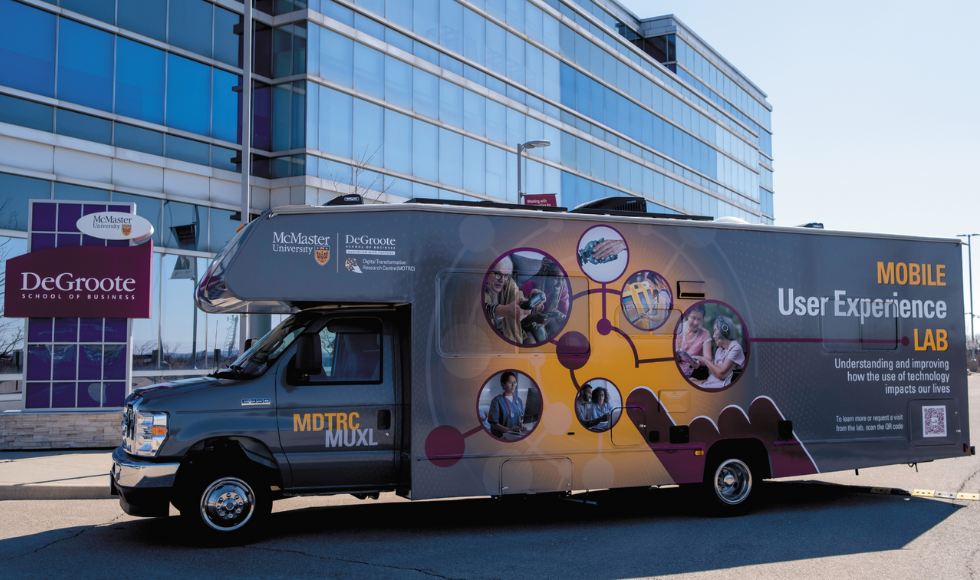 A mobile user experience lab designed to remove accessibility barriers will allow researchers to travel directly to participants who are typically underrepresented in research. 
---
BY Joanna Williams, DeGroote School of Business
May 10, 2023
The McMaster Digital Transformation Research Centre (MDTRC) has launched an innovative mobile user experience lab which will allow researchers to take their tools on the road — to go directly into local communities.
This Mobile User-Experience Lab (MUXL) is uniquely designed to remove accessibility barriers for people that are typically underrepresented in research. In fact, the need to overcome this inclusion barrier, especially when it comes to older adults, was the primary inspiration for this new mobile lab.
"Individuals may not be able to participate in research due to various barriers including physical, physiological, financial and support barriers," explains Nour El Shamy, PhD student and MDTRC lab manager.
"Some examples include the distance to the labs, need for accessible transportation, absence of healthcare worker support outside of residence, inability to leave residence, and physiological ailments that impede or hinder mobility such as disabilities or frailty. This not only prevents them from participating in their community and engaging in research, it also biases the research samples as it only represents a subset of the population that do not face these barriers."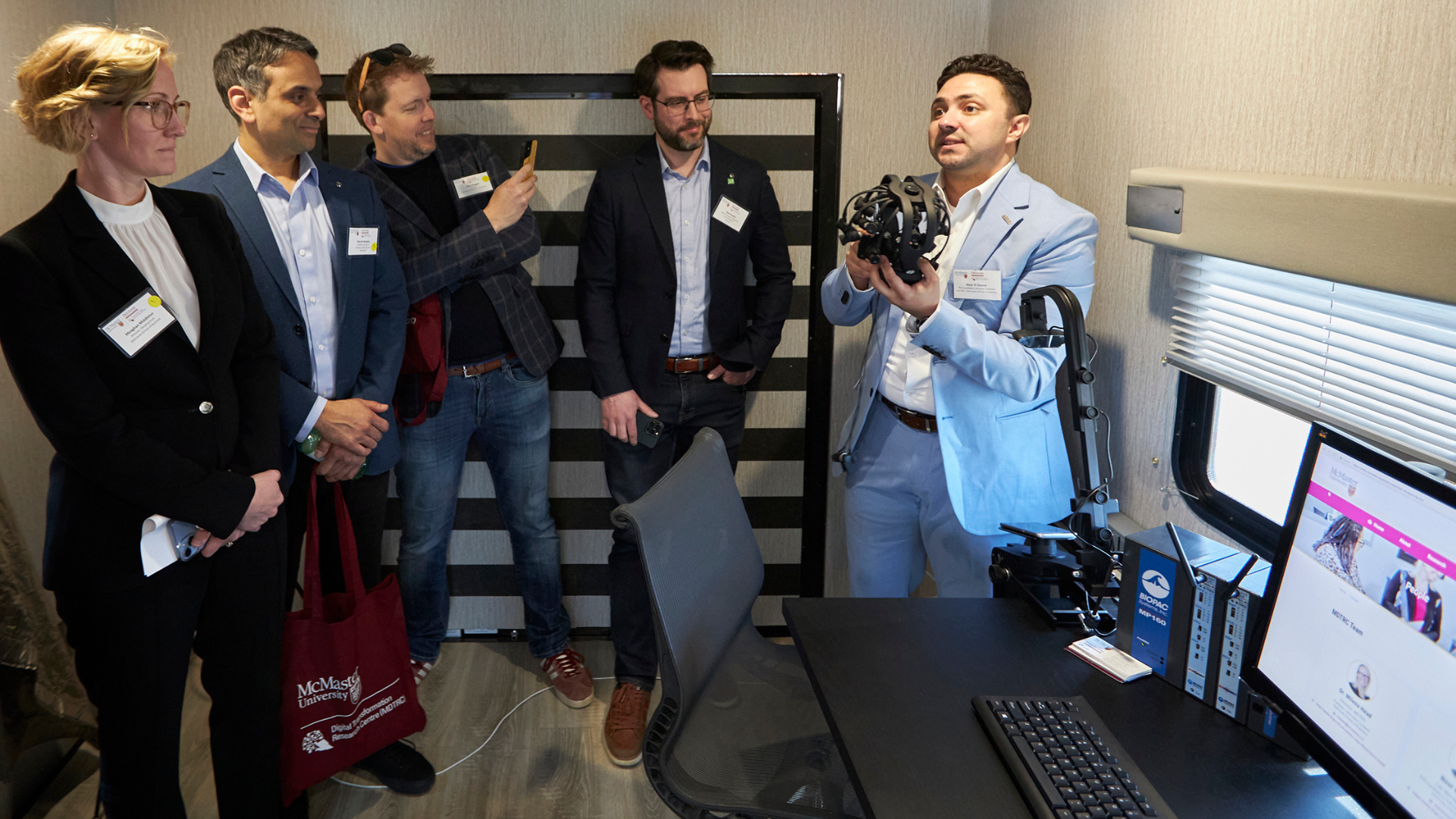 The new mobile lab will help to address these challenges through an innovative approach which brings research directly to the people.
"The purpose of the MUXL is to make sure that we get a deeper understanding of how technology impacts us," explains Milena Head, MDTRC director and professor of Information Systems at the DeGroote School of Business.
"By taking it to the field, we make sure there are no segments of the population that are left unheard, and we also get an understanding of how people use technology, where they use technology."
By travelling directly to participants, researchers can study users as they interact with information technology, then take those learnings to help make products and services more accessible for marginalized individuals.
"In the end, this will then result in technology experiences that are inclusive for all. That is our goal," says Head.