New findings by McMaster researchers reinforces effectiveness of booster doses in long-term care residents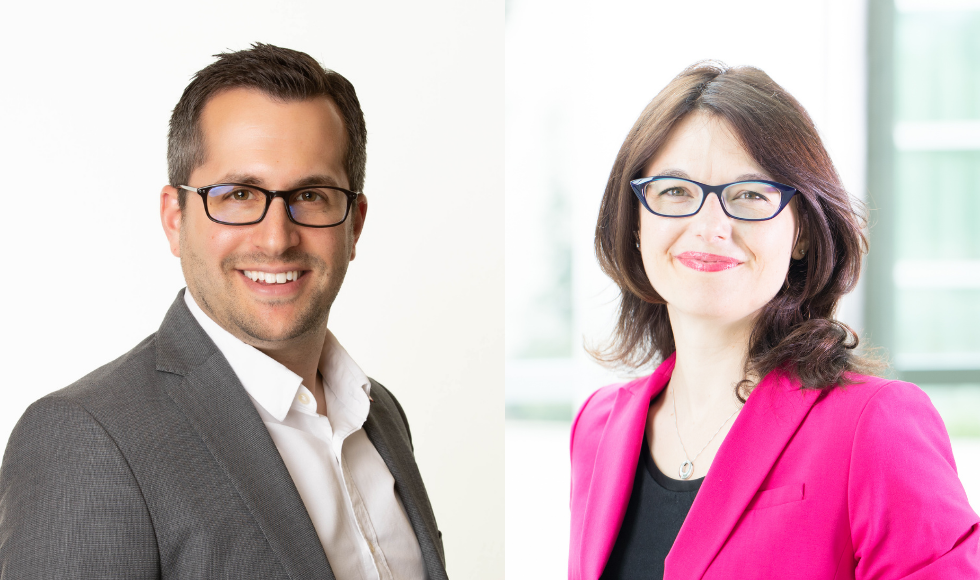 Andrew Costa is co-lead of the Canada's Global Nexus task force on Long-Term Care Crisis Management and Renewal, and associate professor of health research methods, evidence, and impact at McMaster. Dawn Bowdish is an immunologist, Canada Research Chair in Aging and Immunity, and a professor in the department of medicine at McMaster.
---
January 24, 2022
New data from McMaster researchers provides compelling evidence reinforcing booster doses of COVID-19 vaccines for residents of long-term care homes, retirement homes and assisted living facilities.
Two of the researchers behind this work, Andrew Costa and Dawn Bowdish, will share the findings as part of a panel discussion Jan. 24 hosted by the COVID-19 Immunity Task Force, which is helping guide Canada's response to the pandemic.
Their latest findings are based on blood tests of over 500 adult residents who received either Pfizer or Moderna as a third vaccine dose at least six months after their second shot.
By measuring the antibody response with live SARS-CoV-2 virus – both the wild-type strain and the beta variant of concern (the most immunologically similar to Omicron) – researchers found residents mounted a robust immune response to a third mRNA vaccination and have greater capacity to fight infection compared to a two-dose series.
This new data was published in the form of a research letter in the Journal of the American Medical Directors Association this month.
Their work is a continuation of earlier research, which found low antibody response in one in five long-term care residents three to five months after their second vaccine dose.
This work was funded by a grant from the COVID-19 Immunity Task Force.