Large online resource helps navigate pandemic grief and loss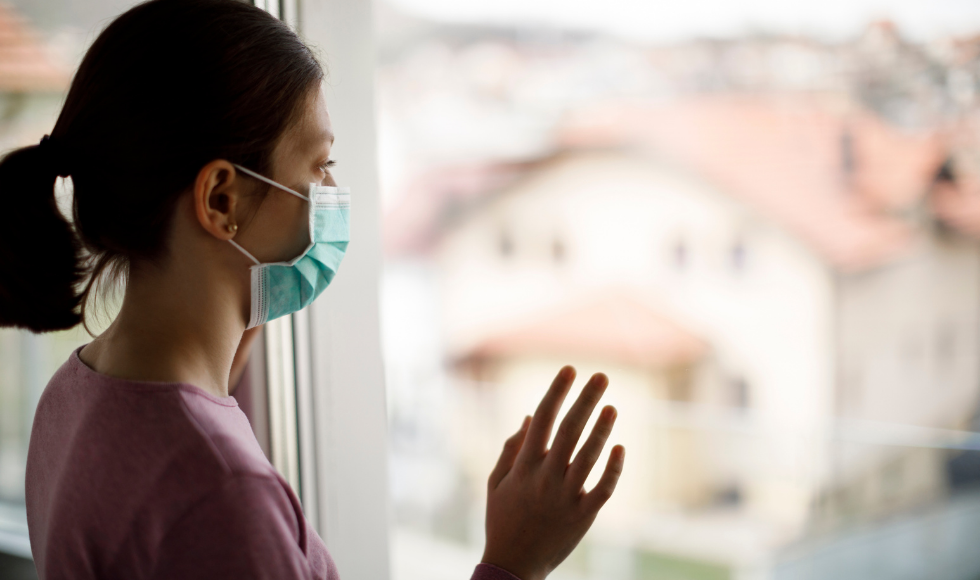 Whether you're dealing with grief or supporting someone who is, a new portal from McMaster researchers and CHMA Hamilton is here to help you.
---
BY Keisha Chapman, Faculty of Social Sciences
June 28, 2021
Among many other changes during the COVID-19 pandemic, the way people grieve has also evolved – but the resources to help people process, acknowledge and cope with grief, loss, and bereavement haven't always evolved in tandem.
The desire to close this gap is behind the creation of the A Way Through project, led by McMaster's School of Social Work and the Canadian Mental Health Association (CMHA) Hamilton.
They have created a wide-ranging online platform featuring a collection of resources on grief and loss which are freely available and openly accessible to the public.
"At the beginning of the COVID-19 pandemic, we saw a lot of issues with how people grieved in light of the restrictions around how people could gather," says project lead Ameil Joseph, associate professor in the School of Social Work.
"We were working with CMHA and it turned into an appreciation of how the definitions of grief, loss and bereavement have been shifting. Those definitions are growing and changing and there is a need for that reciprocity and kind of dialogue in the making of these supports."
In consideration of users' varied experiences, A Way Through incorporates various entry points, and resources are organized by the type of visitor and their needs.
"We specifically created these sections to assist people who are supporting themselves as well as those who are seeking information for someone else, such as service providers and community agencies which serve underserved groups and marginalized communities," explains Joseph. "They can take what they need and apply it in ways that best speak to the people and communities that they serve."
CMHA lent its expertise to the project by reviewing the proposed resources to ensure the content reflected the issues encountered by their frontline workers in their private and professional lives.
"We are in a system where psychotherapy is not always easily accessible for everyone who needs it. CMHA staff may not be grief counselors per se, but may have to assist a client, colleague, or even themselves with managing the pain of loss," says Sue Phipps, chief executive officer of CMHA Hamilton.
"In a system that is significantly under-resourced, this is a tool that offers support, even beyond the pandemic, with resources that can actually assist with the needs of our community."
To date, there are more than 500 resources uploaded to the website, including fact sheets, blog posts, quotes, research and even artwork. And the platform is a work in progress, and will continue to expand, the researchers emphasize.
To help guide that expansion, the site includes a section encouraging the public to submit original content.
"There has been a limited response to the immense losses experienced through this pandemic. We need to think about that systemically as well.," Joseph says. "This resource is not a replacement for systemic change or the demand for more resources, in fact it should help us all signal the need for more of it."
It's important that the platform accept submissions, says Shaila Kumbhare, a PhD student in the School of Social Work who specializes in grief and death and who was a key member of the team developing A Way Through.
"The most helpful thing in dealing with grief is often human connection, but obviously during the pandemic, many people lost that human connection," she says. "People enjoy hearing stories and understanding that they're not alone. We have created a place for everything, as well as for gathering online where people can feel supported.
"Grief is already labourious. People should not have to work to find help."
A Way Through is funded by a McMaster COVID-19 Research Grant and supported by a MITACS Accelerate Research Grant. It is registered with the World Pandemic Research Network in partnership with CMHA Hamilton.