Ontario invests more than $9M in McMaster research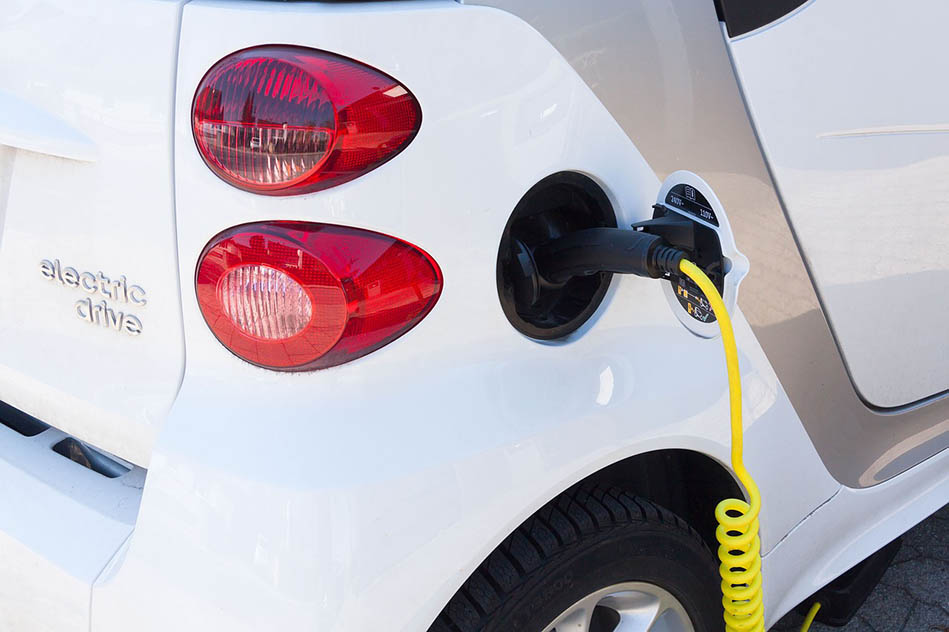 BY Lori Dillon
March 21, 2017
Two McMaster research projects – one focused on electric vehicles, the other on eye disease – have each received a $4 million boost from the Ontario Research Fund (ORF).  The provincial investment of $8 million represents a third of the more than $31 million combined project values.
The awards, funded through ORF's Research Excellence stream and announced last week by Minister of Research, Innovation and Science, Reza Moridi, support the operational costs of large-scale transformative research of strategic value to the Province.
Saeid Habibi, professor of mechanical engineering and NSERC/Ford Chair in Hybrid Technologies, and co-investigator, Ali Emadi, Canada Excellence Research Chair in Hybrid Powertrain, and professor of electrical and computer engineering and mechanical engineering, have received $4 million for their $17 million project: Electric Extended range Clean affordable Ontario (EECOMOBILITY).
They'll lead the effort, with support from colleagues at the University of Windsor and Western University, along with industry partners Ford Canada, Chrysler, and D&V Electronics, to develop a revolutionary long range Electric Vehicle (EV) that will alleviate the cost, range and safety constraints of the current EVs, and create new businesses and jobs for Ontario.
"Our team of academic and industry partners has the capacity and requisite infrastructure to transform the electrification technologies in Ontario," says Habibi, noting it's truly a disruptive technology for the Province.
"Our goal is to develop a long range EV at a price comparable to conventional cars, making it possible for EVs to become the most preferred and predominant mode of urban transportation."
Heather Sheardown, Canada Research Chair in Ophthalmic Biomaterials and Drug Delivery Systems, and professor of chemical engineering, also secured $4 million for her $14 million research project: C20/20: Responsive Materials for Ocular Therapy.
Sheardown will lead a team of nine industry partners, along with academic colleagues from the University of Waterloo, to develop novel materials based solutions to tackle what she describes as a 'crisis in vision health.'
While the loss of sight is a devastating complication of aging and disease for individuals, it's also a significant burden on the economy with lost productivity and long-term health care costs, explains Sheardown.
Among the project's priorities, Sheardown points to two age-related diseases, macular degeneration and Glaucoma that, combined, affect some six million Canadians, with the potential to increase dramatically over the next decade.  She's concerned with the invasive treatments required for macular degeneration – an injection into the back of the eye, and the inability of many Glaucoma patients to treat themselves with daily eye drops.  Lack of doing so, she says, will have devastating consequences.
"Now is the time to take an innovative and aggressive approach to find better ways to treat these debilitating conditions that affect the lives of many Ontarians," she says.  "This investment will allow us to move forward in our work to identify the next generation of ophthalmic materials and drug delivery devices that are responsive to needs of individual patients."
In addition to the McMaster-based projects, John Luxat, professor of engineering physics and NSERC/UNENE Chair in Nuclear Safety Analysis, was awarded $600,000 to work with colleagues at Western University on a project entitled: Analysis tools, measurement techniques and systems for mitigating severe accidents in CANDU nuclear power plants.
Rob Baker, vice-president, research, credits the researchers for their ability to tackle such relevant and strategically important work for the Province, in terms of commercialization opportunities, job creation and positioning Ontario as a global leader.
"This is an incredibly competitive competition, so success means two things," he says.  "First, it means our researchers stand out among the strongest in the Province, and second, it means their work is recognized as critically important to the economic, health and social well- being of Ontarians and, indeed, the global community," he says, saluting the government on their investment.
Minister Moridi also announced the latest recipients of Small Infrastructure funding, including:
John Valliant, professor, chemistry and chemical biology, and Canada Research Chair in Medical Isotopes and Molecular Imaging Probes, $400,000
Yu Lu, assistant professor, biochemistry and biomedical sciences, $400,000
David Ogborn, associate professor, communications studies and multimedia, $188,123
Elena Verdu, MD, associate professor, medicine, and Canada Research Chair in Inflammation, Microbiota and Nutrition, $176, 145
Charles de Lannoy, assistant professor, chemical engineering, $125,000
Oleg Rubel, assistant professor, materials science and engineering, $100,000
Moridi confirmed that research is central to creating knowledge and driving economic growth.  "It's why Ontario supports world-class research at our postsecondary institutions and research institutes. The Ontario Research Fund allows scientists to conduct globally significant research that can lead to new technologies, treatments for patients, and advances in science while supporting high quality, knowledge-based jobs for Ontarians."