Ontario start-up secures $41.4M to advance cancer immunotherapy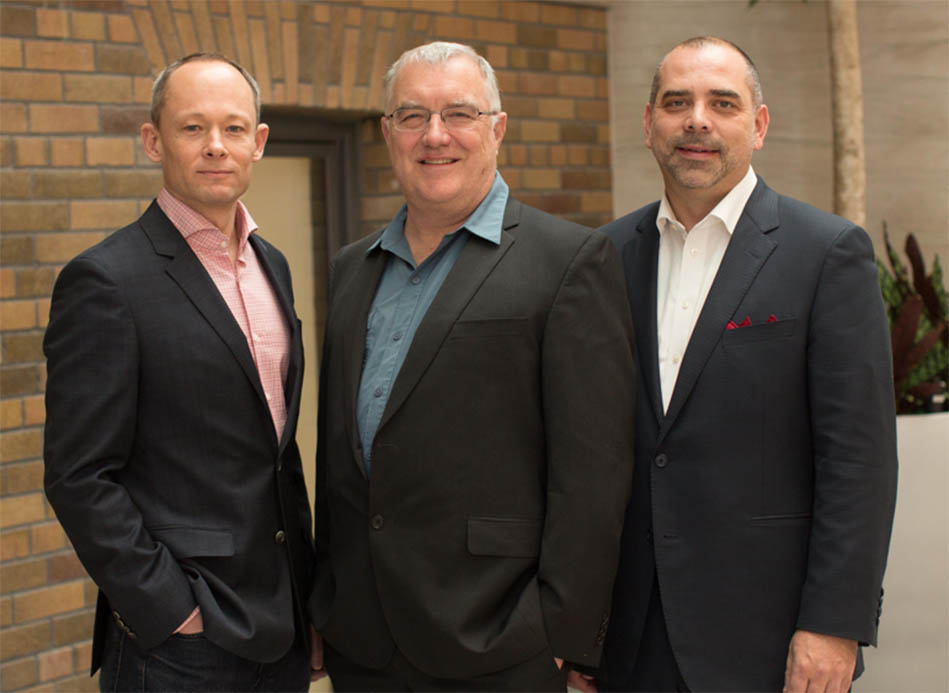 November 3, 2016
McMaster University, along with The Ottawa Hospital, the Children's Hospital of Eastern Ontario (CHEO), and the University of Ottawa (uOttawa) have congratulated Turnstone Biologics Inc. (Turnstone) on securing $41.4 million U.S. in new private investments.
Turnstone was founded in 2015 to advance the development of novel oncolytic viral immunotherapies for cancer. Its technology is based on research led by Dr. Brian Lichty from McMaster University, Dr. John Bell, from The Ottawa Hospital and uOttawa, and Dr. David Stojdl from CHEO and uOttawa.
Turnstone's most advanced product is an oncolytic Maraba virus that is engineered to express melanoma-associated antigen A3 (MAGEA3). This is currently being tested in a clinical trial led by The Ottawa Hospital, sponsored by the Canadian Cancer Trials Group, and funded by the Ontario Institute for Cancer Research. Full results are expected to be released in 2017. More information for patients is available here.
The top journal Science called cancer immunotherapy the "breakthrough of the year" in 2013, and the Turnstone investment is believed to be the second largest biotech venture capital deal in Canada in 2016.
"We have had tremendous success with our technology so far, but this financial support as a commercial venture is essential in enhancing our ability to bring it to the bedside," said Brian Lichty, an associate professor of pathology and molecular medicine of McMaster's Michael G. DeGroote School of Medicine. "We know there is so much potential."
John Bell, senior scientist of The Ottawa Hospital and a professor, University of Ottawa, added: "Community support has been and will continue to be crucial for our research. However developing new therapies is extremely costly, so we also need to engage the private sector to take our research to the next level. I want to express my deep gratitude to all the people who have helped get us to this exciting place."
 "Commercialization of discoveries in our academic laboratories is an important move forward to a healthy society, both economically and physically," O'Byrne said. "This significant investment being made in Turnstone is much appreciated."
Private investment is almost always necessary for the development of new therapies, as this can cost more than US$2.5 billion.
Many organizations have supported the research team, including the Alliance for Cancer Gene Therapy, Angels of Hope, BioCanRx, the Canada Foundation for Innovation, the Canadian Cancer Society Research Institute, the Canadian Institutes of Health Research, CHEO Foundation, Hair Donation Ottawa, the Ontario Institute for Cancer Research, the Ontario Ministry of Research, Innovation and Science, The Ottawa Hospital Foundation, the Ottawa Regional Cancer Foundation and the Terry Fox Research Institute.