Paul McNicholas awarded Steacie Prize for Natural Sciences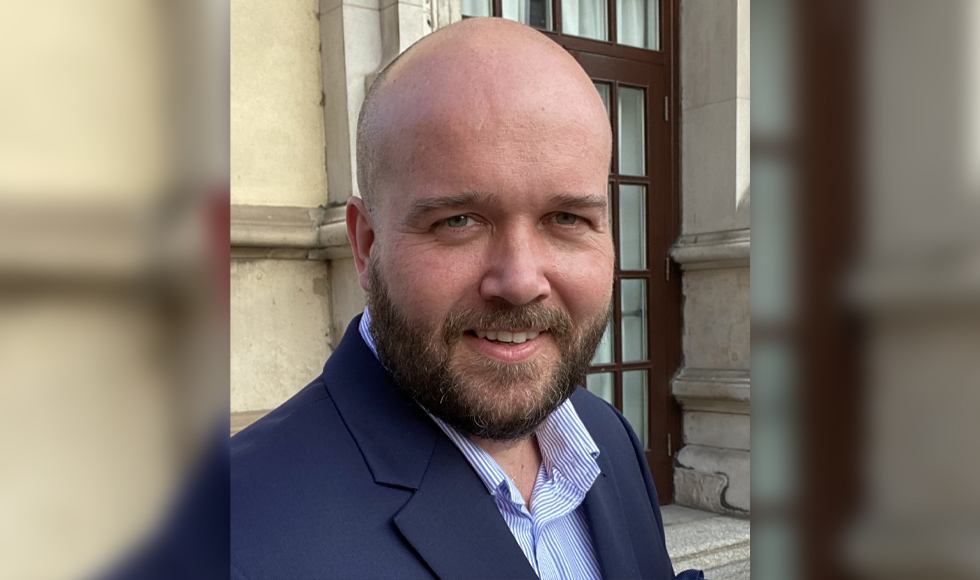 BY Sara Laux
December 4, 2020
Paul McNicholas, a professor and University Scholar in McMaster's department of mathematics and statistics, has won the prestigious Steacie Prize for Natural Sciences for his contributions to statistics research in Canada – the first time the prize has been awarded for research in statistics.
The Steacie Prize, one of Canada's most prestigious awards for early-career scientists and engineers, is awarded to a researcher who is 40 or younger for outstanding research conducted in Canada. One prize has been awarded annually since 1964.
Karen Mossman, McMaster's vice-president, research, saluted both McNicholas on his outstanding achievement and the trustees of E.W.R. Steacie Memorial Fund for their continued support of innovation in Canada.
"Paul's incredible knowledge of – and enthusiasm for – all things data have allowed him to make significant contributions across a number of disciplines," she said. "We see this first-hand at McMaster and I'm so pleased to see his talents recognized on the national stage with this esteemed prize."
McNicholas, the director of McMaster's MacDATA Institute and the Tier 1 Canada Research Chair in Computational Statistics, is a leading expert in developing new statistical and machine learning methods to analyse large or complex datasets, and works with researchers from diverse disciplines to apply these approaches to difficult real data problems. He is the co-author of more than 100 peer-reviewed papers and two books.
Besides his own methodological research, he has contributed to a range of inter-disciplinary research projects, from identifying developmental trajectories of children on the autism spectrum and discovering the factors that best predict mental health challenges in local immigrant and refugee children, to determining which crops will grow best in developing countries.
Though just 13 years post-Ph.D., McNicholas' research productivity distinguishes him as one of Canada's top scientists. He has received several other awards for his research, including an E.W.R. Steacie Memorial Fellowship in 2019. McNicholas was inducted into the College of the Royal Society of Canada in 2017 and, earlier this year, he was appointed Editor-in-Chief of the Journal of Classification.
"I have had the great good fortune to work with so many excellent graduate students, postdocs and other collaborators. Without them, and their work, I surely would not have received this prize." said McNicholas. "I am humbled to be the first recipient of the Steacie Prize for research in the field of statistics, and I regard it as an important recognition of the importance of statistics research in Canada and beyond."
The Steacie Prize in Natural Sciences is named for E.W.R. Steacie, a physical chemist and former president of the National Research Council of Canada. The prize is administered by the Trustees of the E.W.R. Steacie Memorial Fund, a private foundation dedicated to the advancement of science and engineering in Canada.