Paving the road to recovery after traumatic injury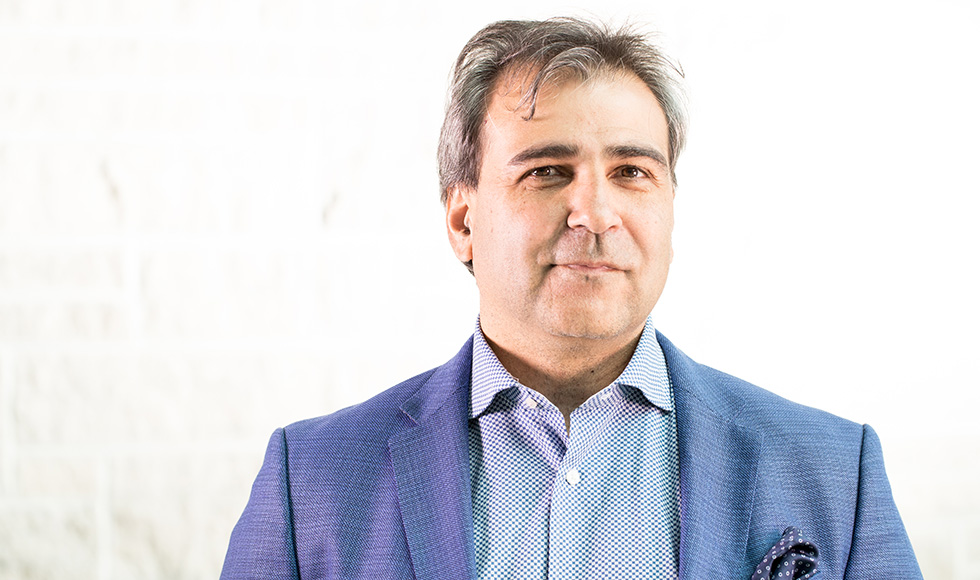 BY Tina Depko
March 23, 2018
It was in his mid-20s that Mohit Bhandari was asked what he wanted to do with his life.
He was working on a master's degree in health research methodology at McMaster University when the question was posed during his first meeting with his thesis supervisor.
The question and the person who asked it – Gordon Guyatt – would be pivotal to his career.
"I told him I wanted to finish my degree but he asked again, 'What do you want to accomplish?'" recalls Bhandari, who had recently completed medical school and was also in training at McMaster as an orthopedic surgeon at the time.
"He said, 'Mo, you want to do big things. You want to change the world.'"
The idea that he could do exactly that has been Bhandari's driving force ever since.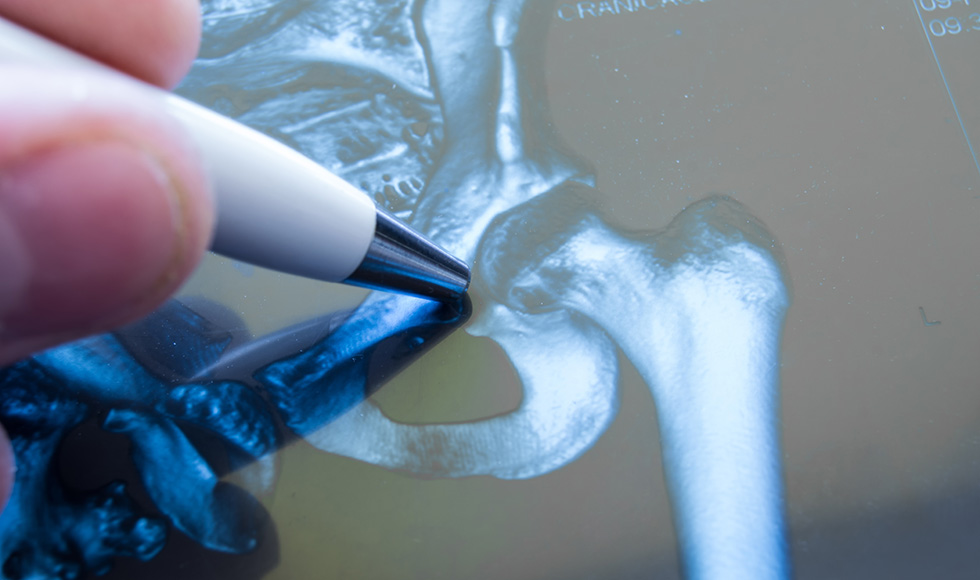 The Hamilton native is a professor and the academic chair of the division of orthopedic surgery at McMaster. He serves as the associate chair of research of the Department of Surgery at the University and holds a Canada Research Chair in Evidence-Based Orthopedics.
Bhandari is recognized as a global leader in the promotion of evidence-based surgery and orthopedic research. He is also acknowledged as one of the top 10 most cited orthopedic fracture surgeons in the world.
"Every person I have met has at some point either experienced a problem with their musculoskeletal system or knows someone with a problem with their musculoskeletal system," he says.
"If you can have an impact and help them recover and return to some sort of function that is a big deal."
Bhandari's clinical interests include the care of patients with musculoskeletal injuries. His research broadly focuses upon clinical trials, meta-analyses, methodological aspects of surgery trials and the translation of evidence into surgical practice. Specific areas of interest include identifying optimal management strategies to improve outcomes in patients with multiple injuries, lower extremity fractures and severe soft tissue injuries.
His research team has been on the forefront of road safety changes to help prevent the severity of injuries of young victims in vehicle accidents, surgery breakthroughs to repair hip fractures in older adults and advocacy to raise awareness of and screening for intimate partner violence.
His goal is to identify and disseminate the best evidence as widely as possible to allow informed decision-making and improved patient care.
Bhandari's work has garnered more than 50 awards, such as the Order of Ontario, as well as a number of honours from McMaster, including University Scholar and Distinguished Alumni Award.
Guyatt, a professor with the Department of Health Research Methods, Evidence, and Impact at McMaster who is already a member of the Canadian Medical Hall of Fame, has remained a close friend and mentor to Bhandari.
"Mohit's strengths as a researcher include a deep commitment to addressing the most important questions in his field, a great grasp of methodological and practice issues in running major research projects, imagination, perseverance, tremendous generosity and superb mentoring of junior colleagues and staff," says Guyatt.
"The result is that Mohit is the leading researcher in orthopedic trauma in the world. His work has addressed fundamental questions in the management of open and closed fractures of the upper and lower extremities."
Bhandari says it is his mentorship of his research team members that brings him professional fulfillment.
"There is nothing more satisfying than getting somebody excited about research, more specifically a career in research rather than just in passing," he says.
"I think we've gotten to the point where our group is serious in what we do and respected for it. We've been able to attract individuals who are at the top, and watching them grow is exciting."
Bhandari is also known in the Faculty of Health Sciences for encouraging his students to push themselves past familiar territory in search of greatness, in both the symbolic and literal senses.
This past July, he and a group of his graduate students attempted to climb Mount Temple in Alberta. It is billed as the tallest peak in the Lake Louise area, with the trek made that much more impressive since none of them had attempted a similar feat.
"I want them to believe they are capable of doing much more than they think," he says. "Fear of failure is worse than failure itself."
Bhandari says there are big things coming from his research team in the next five years, adding he can hardly wait to celebrate their successes.
"You get to a certain point when you realize the success you are chasing has less to do about yourself and more about the footprint you leave," he says. "The footprint is how we impact the lives of others and how we are remembered."