Pilot project targets global sustainability goals with Microsoft tools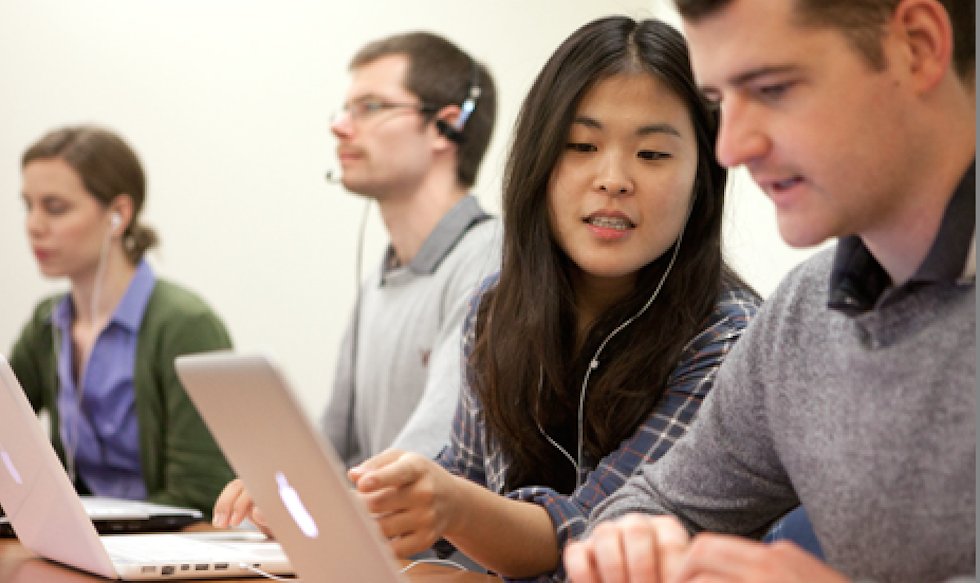 BY Ruth Adair
October 7, 2019
This month, the Master of Science in Global Health program launched a multi-lingual, transnational pilot project with partner institution Universidad del Rosario in Colombia, using machine learning technology to make higher education more accessible to the best and brightest around the world by overcoming language and communication barriers — aligning with the university's ongoing commitment to global citizenship and prioritize the Sustainable Development Goals (SDGs).
Targeting SDG 4 (Quality Education) and SDG 17 (Partnerships for the Goals), the project involves a collaboration between McMaster and Rosario students using Microsoft Teams, which delivers a range of collaboration features including instant messaging, video conferencing and file sharing.
With Spanish being Rosario students' primary language of communication, Microsoft Translator's live transcription and translation tools will facilitate cross-institutional group work in innovative ways that have previously not been possible.
"One aspect of being a global health expert is talking to people in their own language and trying to understand their frame of reference; their way of seeing the world," explains Christy Gombay, the MSc Global Health program's assistant director. "This pilot with Rosario is an example of how AI based translation software is on the cusp of making this  type of communication and deep learning possible."
This initiative was developed in consultation with, and supported by, McMaster University's MacPherson Institute and University Technical Services, as well as representatives from Microsoft Canada, who will assist in monitoring and evaluating the project on an ongoing basis.
Over the summer, McMaster faculty members travelled to Bogota to finalize the launch of the pilot project. Currently, McMaster is preparing an application for a grant to conduct research on students' perceptions of the use of digital learning environments during the pilot project.
"We're excited about this new development as it will help to further establish the university's position as an international leader in global health higher education with a deep commitment to achieving the Sustainable Development Goals," says Andrea Baumann, associate V-P, Global Health and director of the MSc Global Health program.
Since launching in 2010, the award-winning MSc Global Health program's institutional partnerships have expanded to include seven partner universities across six continents. Together, these institutions form a higher education consortium working in support of the 2030 Agenda for Sustainable Development.