Preparing for the aging tsunami target of $15 million gift from Chancellor Labarge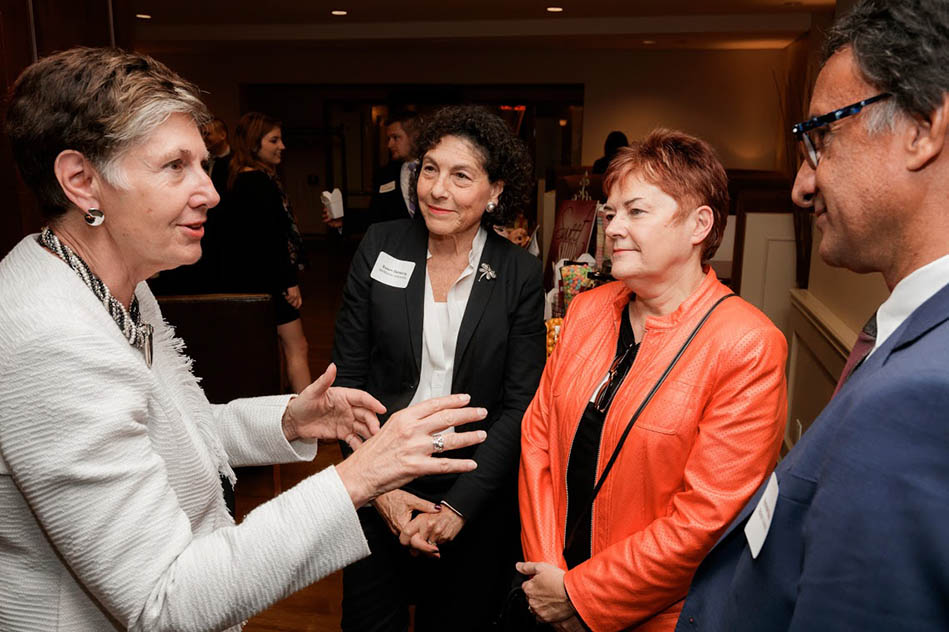 October 19, 2016

Preparing Canada and Canadians for the oncoming "grey tsunami" – the overwhelming, unavoidable and never-before aging of our population – is the focus of a remarkable new $15 million gift from McMaster's chancellor Suzanne Labarge.
The gift, announced tonight at an event at Queen's Park in Toronto, funds the Labarge Centre for Mobility in Aging. It is the next chapter in the McMaster alumna and volunteer's generous philanthropy supporting aging research.
"In just eight years, one in five Canadians will be 65 or older and the challenges of aging are so commonplace we accept them as normal," Labarge, the former vice-chair of the Royal Bank of Canada, says. "Not only are more of us entering our senior years than ever, we are also living longer once we get there. A longer life can and should be a blessing but for many it can be a big problem."
Read: We haven't prepared for aging's economic and social inevitabilities
The gift invests in McMaster's interdisciplinary research into ways seniors can live more independently through greater mobility, better health and fitness and increased social connection. It will also support research into what lifestyle choices young and middle-aged people can make today, to have the best chance of living long and well tomorrow.
"This generous and insightful gift will help McMaster's health researchers, scientists, engineers and social scientists continue their work tackling the many challenges facing an aging society," says President Patrick Deane. "Suzanne Labarge's remarkable philanthropy is focused on improving the lives of seniors today, while helping others take the steps necessary for better lives as they get older."
The Labarge Centre is part of the McMaster Institute for Research on Aging. McMaster is investing an additional $3.25 million to further accelerate the University's interdisciplinary research into the pressing challenges of aging.
In 2012, Labarge made a $10 million gift to McMaster forming the Labarge Optimal Aging Initiative. Dozens of research projects and activities have been supported by that gift, including the McMaster Optimal Aging Portal, a unique website that provides the public with verified advice and research on aging.