Professor Gordon Guyatt receives top international award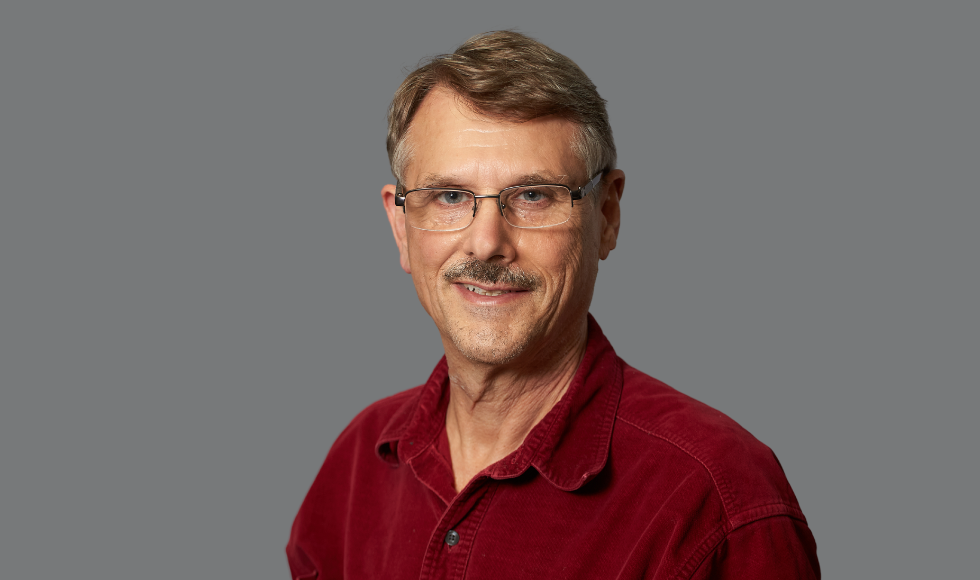 Distinguished University Professor Gordon Guyatt, who coined the phrase "evidence-based medicine" and established the gold standard for health research and its evaluation, is receiving the Einstein Foundation Award for Promoting Quality in Research.
---
BY Fram Dinshaw, Faculty of Health Sciences
December 1, 2022
Distinguished University Professor Gordon Guyatt, who established the gold standard for how health research should be done and evaluated, and who coined the phrase "evidence-based medicine" (EBM), will receive the Einstein Foundation Award for Promoting Quality in Research this week.
Guyatt, who is consistently named one of the world's most-cited living scientists, helped pioneer the development of EBM at McMaster, publishing his first description of it in a 1991 paper. Now used worldwide, EBM is health care based on the best available, up-to-date evidence on medical options.
Guyatt was also lead editor of the Users' Guides to the Medical Literature, a guide for clinicians who wish to incorporate EBM principles into their practice.
The annual Einstein Foundation Award, worth €200,000, or $279,000,  recognizes initiatives that enhance the rigor, reliability, robustness, and transparency of research in natural sciences, social sciences and humanities.
Guyatt has published more than 1,500 peer-reviewed papers, which have been cited more than 340,000 times on Google Scholar and more than 180,000 times on the Web of Science.
"My goodness, somebody's actually come up with an award that is right down my alley, because this is what I perceive as my biggest contribution, conducting research to inform clinicians of the relative merits of interventions," said Guyatt, a Distinguished University Professor in McMaster's department of Health Research Methods, Evidence and Impact.
"My research in the field of clinical epidemiology is about laying the infrastructure for clinical practice reviews and provides a foundation upon which other researchers can make truly spectacular discoveries."
"My role is more behind the scenes, but it feels good to gain this recognition from the Einstein Foundation."
Making the GRADE
One of Guyatt's proudest achievements is playing a key role, along with McMaster professor Holger Schunemann and Andrew Oxman from the Norwegian Institute of Public Health, in the development and evolution of the Grading of Recommendations, Assessment, Development and Evaluations (GRADE) approach to medical research.
GRADE is a framework for developing and presenting summaries of evidence and it provides a systematic approach for making clinical practice recommendations when treating patients.
GRADE has vastly improved patient care by allowing clinicians to access clear and concise recommendations about the treatment of a given condition, Guyatt says.
Clinicians previously struggled with unstructured and even misleading or contradictory evidence when seeking guidance on treating patients.
Guyatt's GRADE research led to the implementation of formal practice guidelines to help clinicians navigate the best recommendations when caring for their patients.
GRADE principles are now being adapted to help clinicians when making diagnoses and prognoses, comparing multiple approaches in a network analysis. It has been adopted by more than 110 organizations worldwide, including the World Health Organization, Guyatt said.
"I love the methodology. It is a love of exploring ideas and it is one way I explain this to people. I am very much a workaholic, but I couldn't be that way unless it was such fun," said Guyatt.
Guyatt will miss the Einstein Foundation's Dec. 1 ceremony in Berlin because he's in Maryland, helping to develop guidelines around blood transfusions.
Addicted to exploring new ideas
"Some people get addicted to video games or puzzles, I get the same experience with developing ideas, exploring methods and creating, in a sense, works of art, a desire to communicate as precisely as possible," said Guyatt.
"I will say to my students and colleagues, 'This is a beautiful paper,' at the end of a research project."
Guyatt has also been instrumental in reforming randomized clinical trials (RCTs), where he has proven the dangers of stopping trials early on the basis of large treatment effects. This has led to RCTs adopting stricter stopping rules.
He has also been instrumental in promoting health status measurements, which are studies addressing patients' health status.
"I commend Dr. Guyatt on his receiving the Einstein Foundation Award, recognizing his decades-long research in in the field of clinical epidemiology," said Paul O'Byrne, dean and vice-president of the Faculty of Health Sciences.
"There is no scientist, living or deceased, who has contributed as much to promoting the quality of clinical research in the health sciences as Gordon Guyatt. He is a researcher of the highest calibre who has been instrumental in putting McMaster University on the map as a hub for truly transformative health sciences research that directly benefits millions of people worldwide."
Guyatt is an Officer of the Order of Canada and a member of the Canadian Medical Hall of Fame.