Project on chronic back pain receives new MIRA-IPRC catalyst grant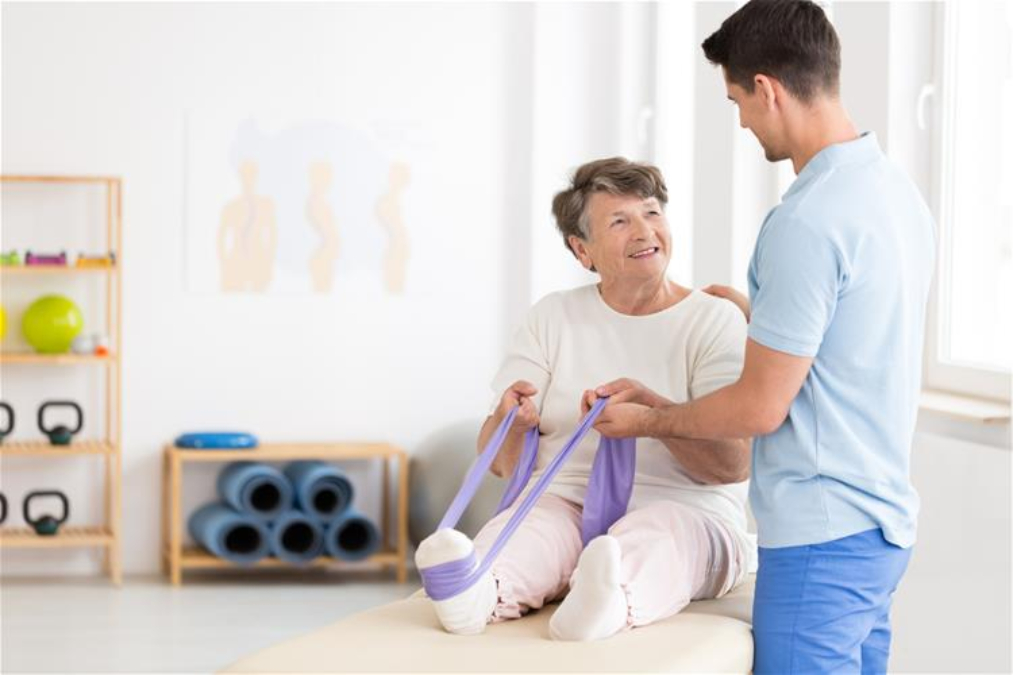 Lumbar spinal stenosis is a degenerative disease of the lower back. Even after surgery, many patients experience chronic leg and back pain.
---
BY Janet Bell
May 1, 2019
People with lumbar spinal stenosis (LSS), a degenerative condition that causes the spinal canal to narrow in the lower back of older adults, are often told to accept that chronic pain is a part of aging.
The recipients of the first catalyst grant between the McMaster Institute for Research on Aging (MIRA) and the Michael G. DeGroote Institute for Pain Research and Care (IPRC) are working to change that.
LSS is the most common reason for back surgery in Canadians aged 55 years and older; however, even after surgery, back and leg pain often persists.
Luciana Macedo, an assistant professor in the School of Rehabilitation Science, and an interdisciplinary team made up of members from the faculties of Health Sciences, Social Sciences and Engineering, have received $60,000 from MIRA and IPRC to explore ways of improving post-surgical results.
"The long-term goal of this project is to develop a sustainable, pre-surgery rehabilitation and education program for older adults with lumbar spinal stenosis with the aim of improving their quality of life post-surgery by reducing their pain and enhancing their mobility," says Macedo.
"Mobility is critical to aging well," says Parminder Raina, scientific director of MIRA. "Addressing the influence of pain on the mobility of older adults is an important direction that MIRA is excited to take with the IPRC."
Over the course of one year, Macedo and her team will develop and divide their study into two parts to inform their research.
First, they will learn about the current pre-surgery process by speaking with patients who have had the surgery or are scheduled for the operation. Next, they will analyze data from the Canadian Spine Outcomes Registry Network to understand the best criteria for a pre-surgical rehabilitation program.
"We were motivated to apply for this funding because of the emphasis on aging and pain," says Macedo. "The MIRA/IPRC catalyst grant is an ideal opportunity to start building the foundation for our long-term project."
MIRA catalyst grants are awarded to interdisciplinary research proposals that aim to improve mobility for older adults. The new partnership between MIRA and IPRC creates joint funding opportunities that will support research initiatives aimed at improving chronic pain in older adults.
"We are pleased to partner with MIRA in supporting this award for research into pain in the elderly." says Norm Buckley, dcientific director for IPRC. "Chronic pain is a major public health problem and likely to grow in significance as the population ages, so having the DeGroote Institute for Pain Research and Care partner with MIRA in this field makes great sense for both of our missions."
Macedo's proposal, entitled "A user-centered approach to develop a pre-surgical rehabilitation program for patients with lumbar spinal stenosis," was selected by a Scientific Advisory Board for its excellence and potential for impact.
"It incorporates the idea of conditioning and prevention of post-surgical pain and disability, which is an excellent topic for this first award," says Buckley.
The members of the research team are:
To learn more about MIRA's funding opportunities, click here.
To learn more about the IPRC, click here.