Public Intellectuals Project gives students the chance to change the world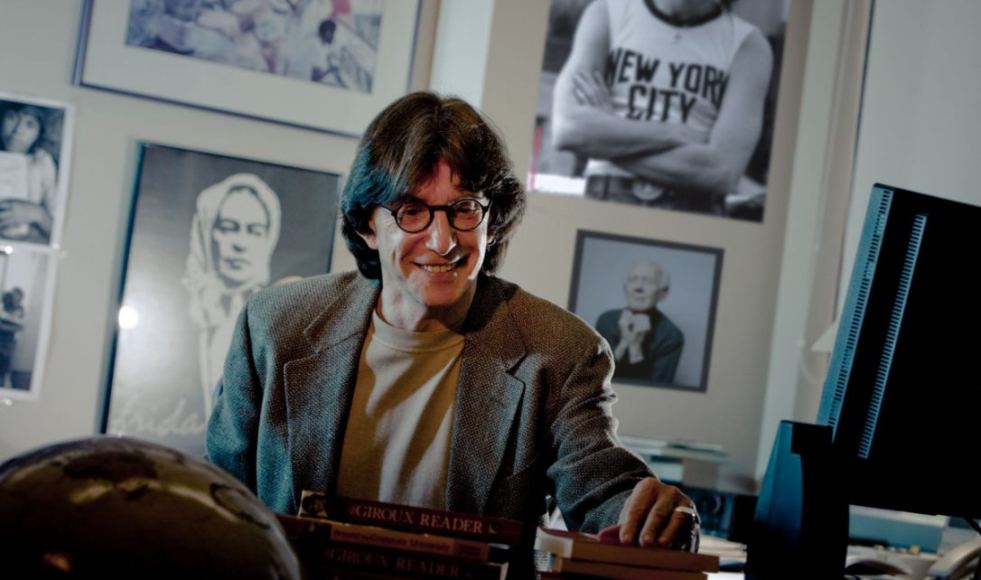 Professor Henry Giroux is director of the Public Intellectuals Project, which offers a platform to undergraduate and graduate students to publish pieces related to education, equity, poverty, racial justice and other vital social issues.
---
March 21, 2023
A new website is giving students at McMaster an opportunity to flex their intellectual muscles and take their writing beyond the walls of the university — all in the service of providing rigorous, accessible commentary on contemporary issues to an audience outside of academia.
The Public Intellectuals Project, which is directed by English and cultural studies professor Henry Giroux and initially supported by the Social Sciences and Humanities Research Council (SSHRC), offers a platform to undergraduate and graduate students across campus to publish pieces related to education, poverty, critical citizenship, racial justice, democracy, equality, and other vital social issues.
"We're creating the conditions for empowering young people by providing the opportunity for them to narrate themselves through writing that is both academically rigorous and accessible," says Giroux, who holds the McMaster University Chair for Scholarship in the Public Interest.
"They're occupying a space as public writers and aligning themselves with civic education in order both to understand the world, and to intervene in it. Underlying the project is a commitment to matters of equality, social justice, and democracy — on the side of struggle and on the side of critical and engaged agency."
Of primary importance to this project, says Giroux, is the notion that education is central to politics and that students can play a crucial role as public intellectuals, while stressing the fundamental role of higher education as a public good.
Launched three months ago, the website now features a range of articles that touch on  many subjects, including TikTok, the ME to WE social enterprise, and car culture — not just informing people of the issues, Giroux points out, but actively working to enlighten them.
It's partly this sense of action that inspires Dalton Bath, a fourth-year student in the Arts & Science and philosophy programs who manages the website and assesses students' submissions.
"Our view is that the university has a role to play in opposing this [current] culture of regressive individualism, that public education should be committed to defending and advocating for the public sphere," he explains.
"We are encouraging students to use their education to critically expose the destructive and indoctrinating effects of a market-driven society, identify opportunities for resistance, and actively contribute to the building of an intellectual culture that insists on the idea that a better world is possible."
And the project isn't just about the written word. On March 23, Ruth Ben-Ghiat, a professor of history and Italian studies at New York University and a regular contributor to news outlets including CNN and MSNBC, will be giving a virtual talk on YouTube Live called "How Authoritarian Leaders Rule and How They Can Be Defeated."
In her talk, Ben-Ghiat builds on the work in her most recent book, Strongmen: Mussolini to the Present, looking at the "authoritarian playbook" of propaganda, violence, machismo and corruption used by authoritarian leaders — and what can be done to circumvent them.
"Our hope is that Dr. Ben-Ghiat will [provide] a model for students, demonstrating how one can take agency as an intellectual and resist our toxic political culture," says Bath.
"I hope the project itself becomes a means of educating people about important cultural issues, helping  students realize that they can take an active role as intellectuals and use their education to advocate for a society that provides security and enables human flourishing for all."
Ruth Ben-Ghiat's virtual talk will be live on YouTube on March 23, 2023 at 7 p.m.