Research program a learning experience for Indigenous undergrads and their faculty supervisors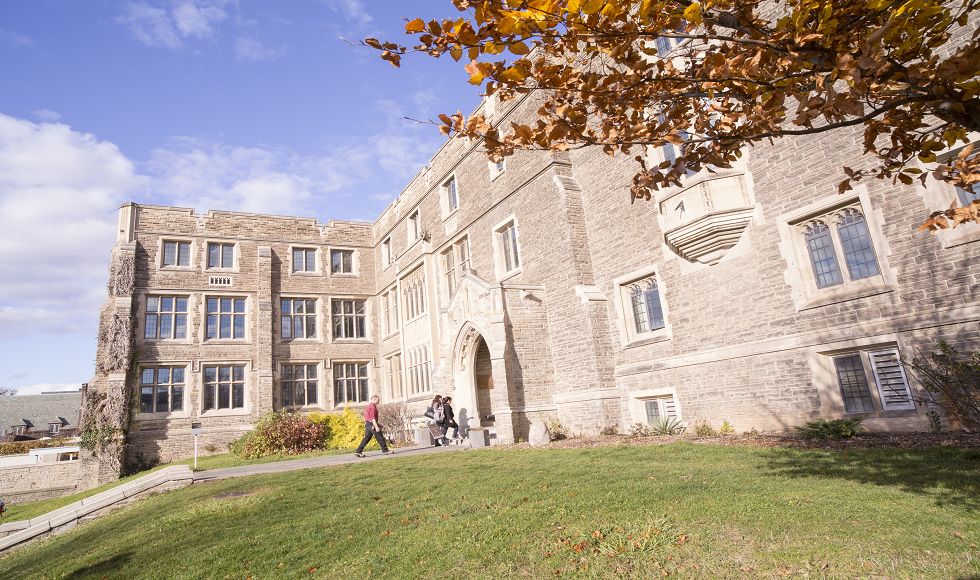 BY Judi Pattison
June 21, 2017
McMaster is joining the rest of the country June 21 in celebrating the heritage, diverse cultures and outstanding achievements of First Nations, Inuit and Métis peoples. 
Indigenous undergraduates and McMaster faculty members have come together for a unique summer adventure that promises to be an important learning experience for both students and supervisors.
The Indigenous Undergraduate Summer Research Scholars (IUSRS) program, now in its third year, gives students an opportunity to gain hands-on experience in graduate research. At the same time, participating faculty members are exposed to new and diverse ideas that may challenge them to think beyond their traditional research training.
Chelsea Gabel, acting director of the McMaster Indigenous Research Institute (MIRI) and IUSRS supervisor, welcomed this year's cohort of students at an opening barbecue and orientation in the Ceremonial Room in Wilson Hall. She encouraged them to find their voice as Indigenous scholars, and promote Indigenous knowledge and research methods.
"As an Indigenous scholar, I feel that it's very important to mentor, train, and better prepare Indigenous undergraduate students," she says. "The IUSRS is an opportunity to get them excited and interested in graduate school."
Gabel describes her IUSRS supervisory experience as transformational, a description she hopes is shared by her former IUS Scholars.
"This is a program that facilitates mentorship and training. It enables students to make more informed choices as they prepare for graduate school."
Sixteen students from as far away as New Brunswick and Saskatchewan are enjoying a broad range of immersive experiences on campus and in the community – Six Nations of the Grand River Territory and Hamilton – during the eight-week program.
Beyond the basic research skills, the curriculum is infused with Indigenous concepts, values and practice – fostering a relational approach with Indigenous community partners, drawing on Indigenous knowledge and theory, and working with Elders and self-reflective talking circles. A closing poster session to be held at Six Nations in mid-July, gives students an opportunity to share their IUSRS experiences with the broader community.
The research experience is complemented by a series of interactive workshops on research methods, community engagement, and skills training in preparation for graduate school.
IUS Scholars are matched with supervisors in the Faculties of Health Sciences, Social Sciences, Humanities, Science and Engineering. Students will contribute to current research projects or initiate their own research, under the guidance of their supervisor.
Doug Welch, Associate Vice-President and Dean of Graduate Studies, considers the IUSRS an important program for McMaster and has highlighted its success at the most recent conferences organized by the Canadian Association of Graduate Schools.
"The IUSRS experience has as much impact on participating faculty members as it does students.We're gaining more diverse ways to approach research questions and a broader body of knowledge from which to draw,"Welch says.
Welch points to the many partnerships on – and beyond – campus that have made the IUSRS a success.
"The integral contributions by our many partners on Six Nations of the Grand River Territory have made this a meaningful experience for all connected to the program – students, faculty and staff. I'm very much looking forward to hearing more from the IUS Scholars and joining them as they present their findings to the community."
The IUSRS is a program within MIRI, with support from Indigenous Student Services, the Indigenous Studies Program, and the School of Graduate Studies.