Researcher will use New Frontiers funding to study racism and exclusion in academia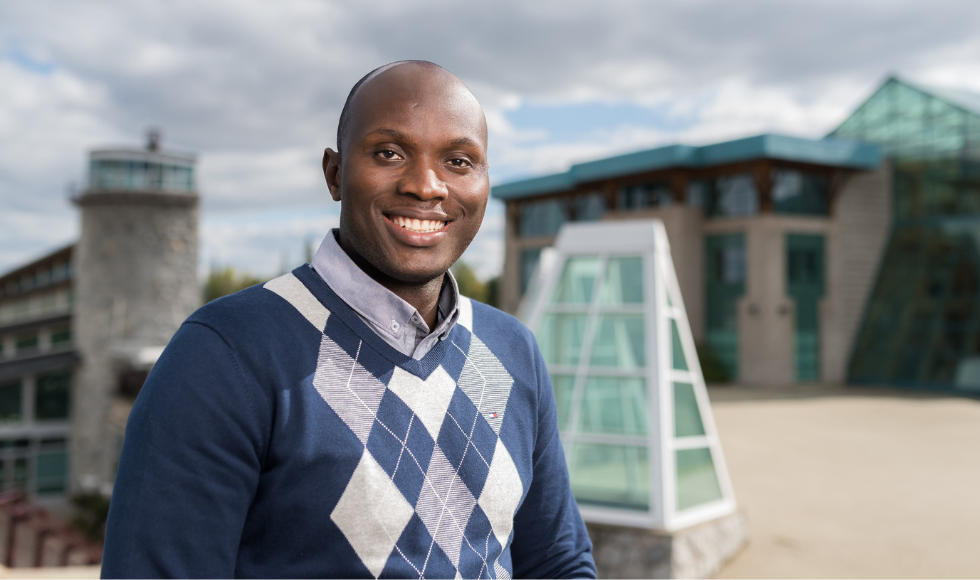 Political scientist Nathan Andrews' interdisciplinary cross-Canadian research project will shine a light on the contributions of BIPOC scholars.
---
BY Keisha Chapman, Faculty of Social Sciences
July 5, 2022
As a PhD student, Nathan Andrews was struck by how few scholars from racialized communities were included on his required and recommended reading lists.
"When I got a reading list, maybe five per cent of the people acknowledged as contributing to the field were people of colour," recalls Andrews, now an associate professor of political science in the Faculty of Social Sciences.
"The suggestion was that marginalized people do not write or cannot think or contribute meaningfully to scholarship."
The exclusion stuck with him even after he graduated, leading Andrews to investigate the matter occasionally in his spare time.
In 2021, while working as a professor at the University of Northern British Columbia, he applied for a New Frontiers in Research Fund (NFRF) Exploration Grant, to explore issues of racism, whiteness and the suppression of knowledge in the social and natural sciences departments of Canadian universities.
NFRF Exploration Grants support high-risk, high-reward interdisciplinary research that pushes boundaries into exciting new areas and delivers potentially groundbreaking impacts.
Andrews was awarded $244,187 through the grant shortly after he accepted the position at McMaster.
Over the next two years, Andrews will conduct the research at McMaster in collaboration with colleagues from universities across Canada, including UNBC, the University of Calgary, University of Toronto Scarborough, University of Victoria, York University, and Dalhousie University.
With more than half of these researchers from the natural sciences, Andrews hopes to increase awareness of this issue in their fields.
"Many of us in the social sciences are already having these discussions on some level," he says. "One of our goals is to encourage our colleagues in the natural sciences to have that kind of debate or discussion."
Andrews and his team plan to analyze the syllabi used in some social and natural sciences courses taught at Canadian universities, noting the exclusion of significant contributions from scholars who are Black, Indigenous, or people of colour.
The team will post their findings to an online forum, encouraging further dialogue on how to transform their syllabi to better highlight the contributions of these "hidden figures".
Another aspect of the project will have an ethnographer working in a natural science lab for more than a year to assess the ramifications of racism and whiteness in a lab setting, particularly considering the impact that excluding BIPOC scholarship can have on minority students.
"We are also planning to launch a podcast and have some interviews with academics across different disciplines, where we can get a sense of what research has been hidden and why," says Andrews.
"The goal is to bring awareness to the fact that what is being taught may not be the entire truth. Scientists are interested in facts, so if we can consider that what they include in their syllabus might not be the 'gospel truth,' then it is a problem."