"Resources without destruction"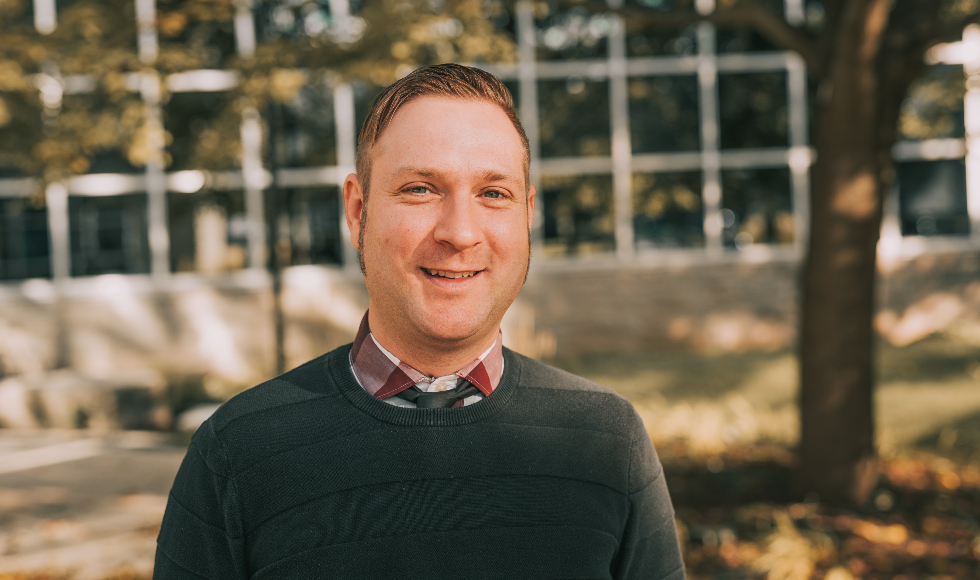 BY Sara Laux
October 17, 2018
Thomas A. Adams II is the third generation of engineers in his family.
His father: electrical. His grandfather: mechanical.
"I think I may have disappointed my dad a little by going into chemical engineering," jokes Adams. "I still work in energy systems and power, though, and he worked for electrical utilities for most of his career, so there's lots of overlap."
Adams, now an associate professor in the department of chemical engineering, specializes in process system engineering – an area that combines his background in chemical engineering with his other passion, computer science.  (Fun fact: when he was an undergrad at Michigan State, Adams couldn't decide whether he liked chemical engineering or computer science best, so he got bachelor's degrees in each.)
Looking at the triple bottom line
His work at Mac focuses on sustainable energy systems – essentially converting one form of energy to another with the least negative impact on the triple bottom line: profit, planet and people.
"We're not just looking at global warming reduction, although that's a big part of what we do," he explains. "We try to look at water, health impacts, the ozone layer, industrial pollution, acid rain and any other effects. We're trying to understand the impacts of what we do on a global scale."
That means assessing the impact of energy systems throughout their lifespan – not just looking at a single measure of effectiveness like carbon dioxide reduction, but quantifying everything involved, from the energy used to run the system to the efficiency of transporting the eventual energy that's created.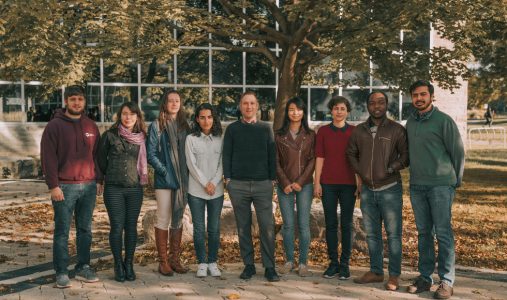 Seeing the big picture
One example is the move towards capturing carbon dioxide – one of the primary gases that cause global warming – from power plants before it gets into the atmosphere
"We published a paper recently showing that capturing CO2 from a power plant and injecting it into the ground – which is happening in Saskatchewan right now – reduces CO2 by 80 per cent or so, but it's worse for the environment in almost every other single category," Adams explains. "It's so energy-intensive to capture CO2 using solvents that you end up burning roughly 25 per cent to a third more coal just to make up the extra energy you lose."
The question, says Adams, then becomes whether climate change is a big enough problem that it's worth risking other negative impacts, like species extinction or water pollution.
Finding new and better ways to create energy
Along with assessing systems, Adams and his research group also develop processes for new ones – including a "chemical plant on a truck" designed to make getting energy out of inefficient sources more feasible. Biomass, for example, is space-intensive to produce and inefficient to transport, while flare gas – which is an impure gas that gets collected as part of oil production – is hard to capture and ends up being burned off. With a mobile chemical plant, both energy sources could be processed on the spot.
Adams' group is also working with ArcelorMittal Dofasco – Ontario's single biggest emitter of CO2 and its biggest consumer of electricity – to develop ways to decarbonize their steel, as well as convert their waste gases into different products, like high-efficiency electricity, synthetic fuel or other chemicals.
Award-winning research
Recently, Adams' work was recognized with two prestigious awards: he received the Canadian Journal of Chemical Engineering's Lectureship Award, which will involve a lecture tour; and he was one of 29 researchers worldwide (including two others from McMaster) to be named to the international Industrial & Engineering Chemistry Research's 2018 Class of Influential Researchers.
Adams says he'll be focusing on the big picture on his lecture tour – as he does in all his work.
"The ultimate goal in my group is to say, 'This is what we should do in Canada' – that's important to do because we spend a lot of money in ways that aren't effective," he says. "We need to provide the resource without the destruction, and that's what my lab is trying to do.
"My kids are eight, five and three, and we have twins on the way – and I want them to have a world they can live in."