Respiratory illness season is upon us. Here's what you need to know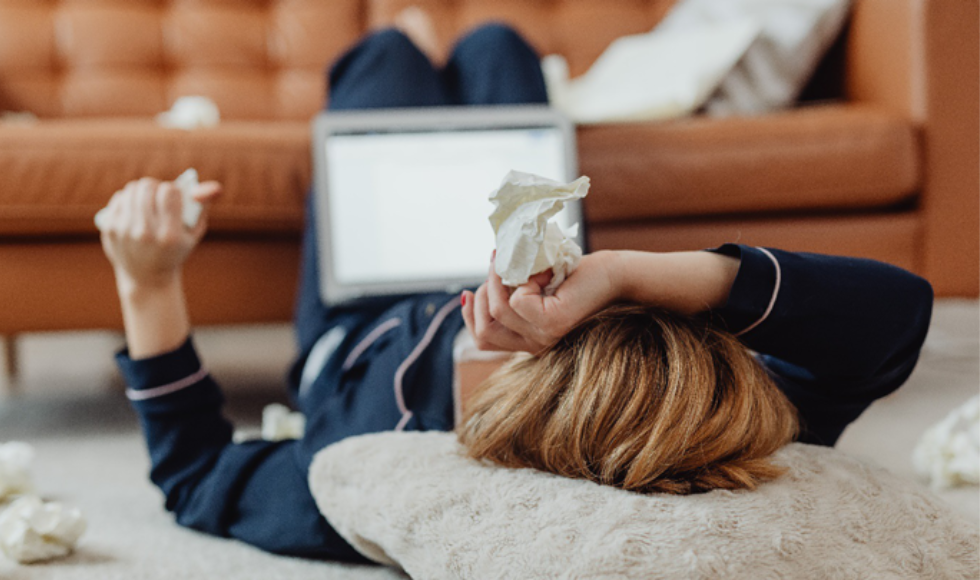 Expert Jeffrey Pernica weighs in on influenza, RSV, a new COVID variant and other factors that will influence the next few months in Canada.
---
BY Adam Ward
September 11, 2023
The return to school is also usually the unofficial start to respiratory illness season.
Experts have been closely monitoring Australia and other places emerging from winter in the Southern Hemisphere in the hopes of gaining insight into this year's respiratory illness season.
It is difficult to precisely forecast how bad any given season will be, says Jeffrey Pernica, associate professor in the department of Pediatrics at McMaster.
"Influenza in Australia this year exploded out of the gate, then settled, so that the overall season was not dramatically worse than it had been in previous years," Pernica says. "As a result, it may be that we in Canada will have a typical influenza year as well."
Last year was one of the worst respiratory syncytial virus (RSV) seasons many pediatricians had encountered, Pernica says. It's unclear why it was so bad, but pandemic-related restrictions likely meant there was a larger pool of children who had never encountered the virus before, he says.
"I think there's a fair probability that RSV will not be as bad as last year, given how many children came down with RSV," he says.
"But it also seems likely that we will have RSV, influenza and possibly a new Omicron variant surge at the same time. So even if this fall/winter is not worse than last year, it may still be difficult."
The new COVID-19 variant is the highly mutated BA.2.86, and work is underway to properly understand it. In its most recent monitoring report for the week ending on Aug. 26, the Public Health Agency of Canada (PHAC) noted a continued increase in the number of lab-confirmed cases of COVID-19 across the country.
PHAC is also tracking heightened activity of enterovirus and rhinovirus, but noted that infections remain below expected levels for this time of year.
With the spectre of a few difficult months looming, it's important to stay home if you're feeling sick, wash your hands frequently and to make sure you are up to date with vaccinations, Pernica says.
"If somebody is feeling that they have a viral respiratory illness, especially if you have a fever, that would be a good day to stay at home to slow the spread of respiratory viruses."