Rising McMaster chemical engineering star recognized with an award for her research on renewable materials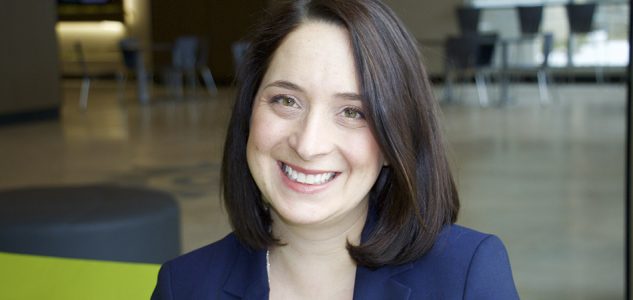 August 16, 2016
Emily Cranston, an Associate Professor of Chemical Engineering, recently earned the inaugural KINGFA Young Investigator Award from the American Chemical Society's Division of Cellulose and Renewable Materials.
The award recognizes the outstanding contributions of promising young researchers in the field of science and chemical technology of cellulose and renewable materials.
Cranston's research work explores the use of trees and materials from nature and how to break them down into their smallest components, such as nanocellulose, and reuse them in a wide range of sustainable and renewable products ranging from cosmetics to food to energy applications.
"It is a great honour to be the first recipient of this award," Cranston said.
"I am incredibly fortunate to be in a department at McMaster that values my work and approach to science and teaching. I look forward to all the cellulose and science that the future will bring – and as always, I love the research community that I am a part of."
"The (American Chemical Society) is the premier organization in the field and I'm proud of Emily for receiving this inaugural award," said Carlos Filipe, Professor and Chair of Chemical Engineering. "I am sure Emily will be getting many more of these in the future and we are very lucky to have her in our department."
As part of the award, Cranston has won $1,500 and will be recognized during the 2017 Cellulose and Renewable Division Awards Banquet in San Francisco.