Save the Mothers makes childbirth safer in Africa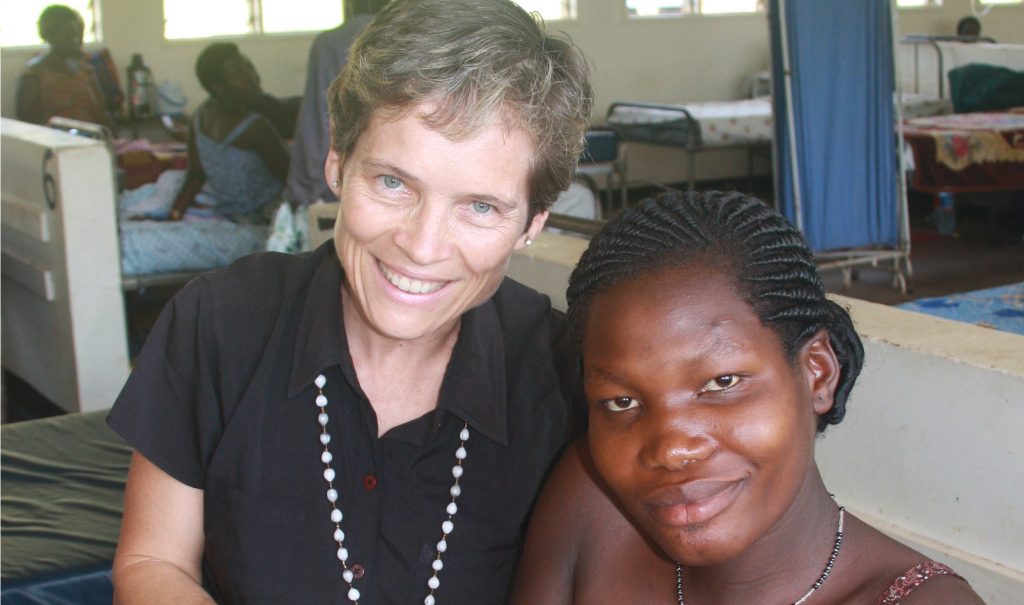 Thousands of women die from preventable pregnancy-related causes every year. Dr. Jean Chamberlain Froese is leading an international movement to make pregnancy and childbirth safer for women in Africa.
---
BY Tina Depko, Faculty of Health Sciences
May 11, 2018
Jean Chamberlain Froese vividly remembers visiting Uganda in 1997 as a volunteer obstetrician. The medical supplies closet at a rural health centre where women delivered their babies was bare. There was no basic medical equipment or even medication.
Right then and there, she knew something had to change.
"In today's world, when we talk about equity and people's rights, many times there are no rights for women in the developing world to have a safe delivery," says Chamberlain Froese, associate professor of obstetrics and gynecology at McMaster University.
"In Uganda, many women die because they can't get the care they need."
After spending five years in Yemen, "Dr. Jean" as she is known, moved to Uganda, and began working improve maternal health in Africa.
She hadn't lived there long before she found there are three delays that contribute to the death of women during pregnancy and labour.
The decision to seek care;
Transportation to the nearest health facility; and
A lack of resources, from medication to a doctor.
"There are many different delays, but at least half are before the mother even gets to the hospital," she says. "For me, the most important thing was realizing I'm the last link in the chain and we keep losing these mothers in the first two delays."
Simply contributing her skills as a physician was not enough, Chamberlain Froese realized. She knew social change was the only way to make a difference.
So she founded Save the Mothers. The non-profit organization promotes maternal health in the developing world through education, public awareness and advocacy. Based in Uganda and North America, Save the Mothers is part of a global movement to improve the health of mothers and babies.
In 2005, Save the Mothers launched its first program, a master's degree in public health leadership, at Uganda Christian University near the capital city, Kampala.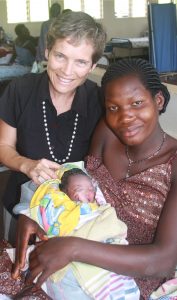 "We have trained 450 East African professionals — politicians, journalists, religious leaders and people in other disciplines — who are now advocating for safe motherhood in their own theatres of influence," she says.
"It's about bringing change to a society from within. I'm not bringing the change. They are bringing the change."
After 12 years in Uganda, Chamberlain Froese and her husband and three children, ages 11, 12 and 14,  moved back to Hamilton in May 2017.
She works as an obstetrician at St. Joseph's Healthcare Hamilton, and continues to be as dedicated as ever to her organization and its mandate.
Each February and October, she travels to Uganda to continue the work of Save the Mothers on the ground and offer her services to patients.
She is also working towards establishing a similar public health leadership training program in Ghana, to serve West Africa.
"When you see women dying from a preventable cause, it changes your perspective," she says. "There's a great feeling about seeing a need and being able to bring others around that can help. It's a privilege to do what I do."
This is part of a six-article feature on members of the Faculty of Health Sciences advancing human health with partners in Africa.