Sixteen projects awarded almost $2.3 million in SSHRC Insight Grants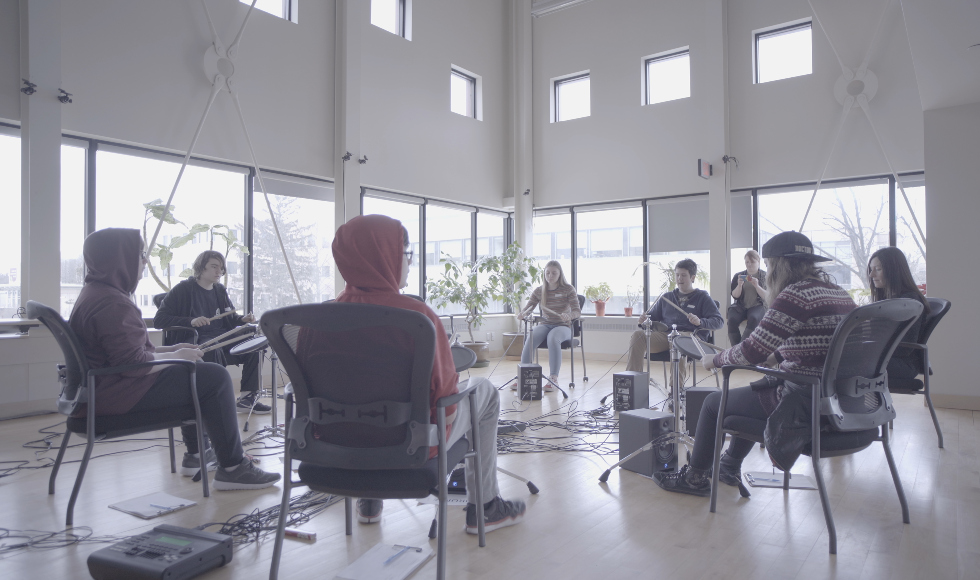 Among 15 other projects, Laurel Trainor (Department of Psychology, Neuroscience and Behaviour) received funding to study the social interaction dynamics and benefits of group music making. Photo by JD Howell
---
BY Lori Dillon
July 7, 2020
Sixteen McMaster researchers have been awarded nearly $2.3 million from the Social Sciences and Humanities Research Council (SSHRC).
The recipients hail from across a number of Faculties and their projects are as diverse as their disciplines – from Gateway Cities to big data to the social interactions of making music to union politics in the 21st Century.
SSHRC Insight Grants support both emerging and established scholars and are designed to enable researchers to address complex issues about individuals and societies, and to further our collective understanding.
Karen Mossman, McMaster's vice-president of research, said the awards provide researchers the requisite resources to address critical issues facing society.
"Congratulations to our researchers on their success and thanks to SSHRC for its continued investment and commitment to funding these important research initiatives."
Researchers in the DeGroote School of Business attracted seven awards:
Rick Hackett, Human Resources and Management
Ekaterina Malinova, Finance and Business Economics
Maryam Ghasemaghaei, Information Systems
Goran Calic, Strategic Management
Jenna Evans, Health Policy and Management
John Maheu, Finance and Business Economics
Yang Pan, Marketing
Researchers in the Faculty of Social Sciences garnered six awards:
Karen Robson, Sociology
Stephanie Ross, Labour Studies
Petra Rethmann, Anthropology
Tara La Rose, Social Work
Tara Marshall, Health, Aging and Society
Rachel Zhou, Social Work
Faculties of Humanities and Science recipients include:
Michele George, Classics
Laurel Trainor, Psychology, Neuroscience and Behaviour
Nikolaos Yiannakoulias, Earth, Environment and Society
A full list of the awards can be found on the SSHRC website.