Social Sciences launches Initiative for Advanced Research on Mental Health and Society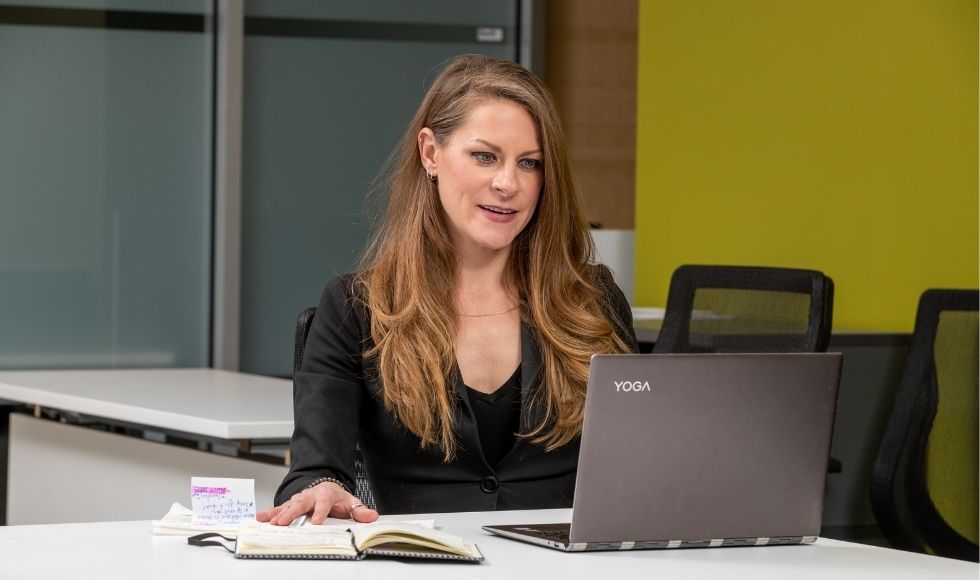 Marisa Young is the director of the new initiative for Advanced Research on Mental Health and Society, which will provide a hub for interdisciplinary collaboration on mental health research among academics, students, and community members.  
---
BY Keisha Chapman, Faculty of Social Sciences
October 7, 2021
Researchers in the Faculty of Social Sciences have launched the Initiative for Advanced Research on Mental Health and Society (ARMS), whose mission is to bring awareness to the social dimensions of mental health by highlighting the important research being done in the social sciences.
"Research from the health sciences has shaped popular perspectives and led indisputable advancements in our understanding of mental health," says Marisa Young, director of ARMS and Canada Research Chair in Mental Health and Work-Life Transitions.
"At the same time, we can see the dominance of scientific perspectives as an abandonment of an interdisciplinary research model."
Critical to achieving ARMS' goals, Young says, is interdisciplinary collaboration between researchers and community-engaged perspectives, which the initiative will foster and develop.
It's important that the definition of mental illness move away from a pathological category and toward an understanding of mental health as a universal experience affected by the social world, Young says.
"Several factors contribute to mental health outcomes. Understandably, we need multiple perspectives to understand and address these issues from a holistic and societal point of view," adds Young.
"ARMS aims to create a social and physical space for this multifaceted engagement to happen, while highlighting the importance of a social science orientation to understanding mental health processes."
The initiative has already partnered with several institutes across McMaster, including the McMaster Institute for Health Equity, the Faculty of Social Sciences Community Research Platform, and Spark: a centre for social research innovation. Outside of McMaster, they will also collaborate with the Canadian Mental Health Association and the Hamilton Public Library.
In the coming months, ARMS will offer central programs and resources to its members, including mentorship programs for McMaster faculty, staff and students, grant writing initiatives, a Youth Engagement Program on mental health, as well as seminars and workshops. The first event, a Virtual Symposium on Mental Health: Beyond the Vacuum, is scheduled for October 18, 2021.