Building a stronger body through strength-promoting exercise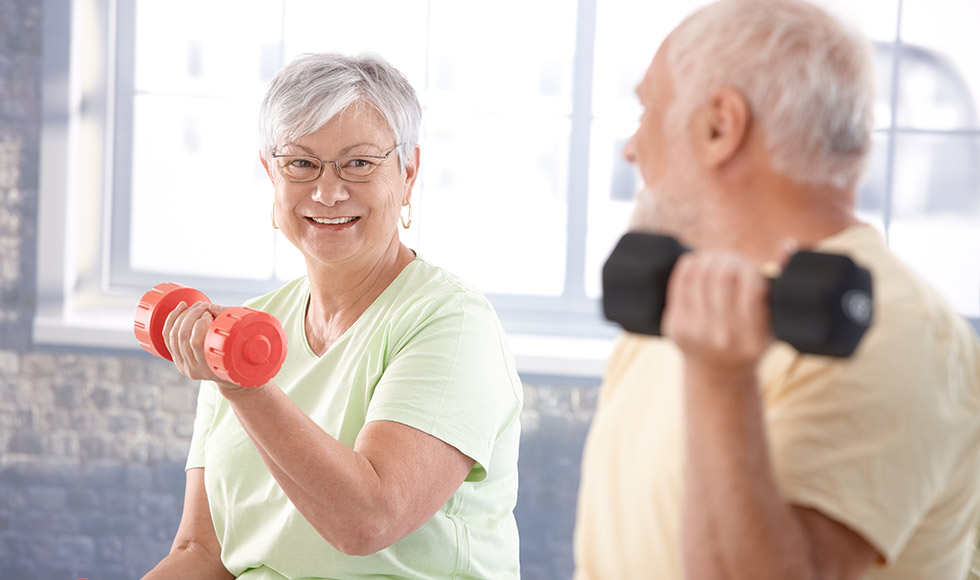 December 1, 2017
On December 6, McMaster kinesiology professor Stuart Phillips will discuss the unique benefits of strength-promoting exercise at Just the Facts Please: An Exercise in Achieving Optimal Health, a public event exploring the science behind cardiovascular, skeletal and brain health. Phillips explains his topic a bit more here:
Q: What will you be speaking about at the conference?
My talk focuses on the integral role that strength-promoting exercise (SPE) plays in health, especially as we age.
What's new in your research when it comes to achieving optimal health?
It's clear that being physically active — including 150 minutes per week of moderate to vigorous physical activity — is critical for optimal health. However, recent revelations have shown that there are unique and critically important features of SPE for health.
What solutions or guidance does your research offer the public?
Don't ignore the portion of the physical activity guidelines that promotes twice-weekly engagement in SPE! As we age, the importance of strength and power becomes crucial for achieving optimal health, independence, and physical mobility.
Why is it so pressing to talk about musculoskeletal health and strength training?
Because it's a unique form of exercise that not many people take part in, and that confers unique health benefits. With the aging population, this is going to become an absolutely vital concept for older people to maintain their independence.
What do you hope people will take away from your talk?
The physical activity guidelines, including twice-weekly engagement in SPE, and 150 minutes per week of moderate to vigorous physical activity are THE best blueprint for optimal health. No drug, or combination of drugs, can top the risk reducing impact of following these guidelines. The widespread scalability and generic good that being physically offers is unparalleled by ANY other lifestyle habit.