Two top research organizations join to speed cancer research with molecular probes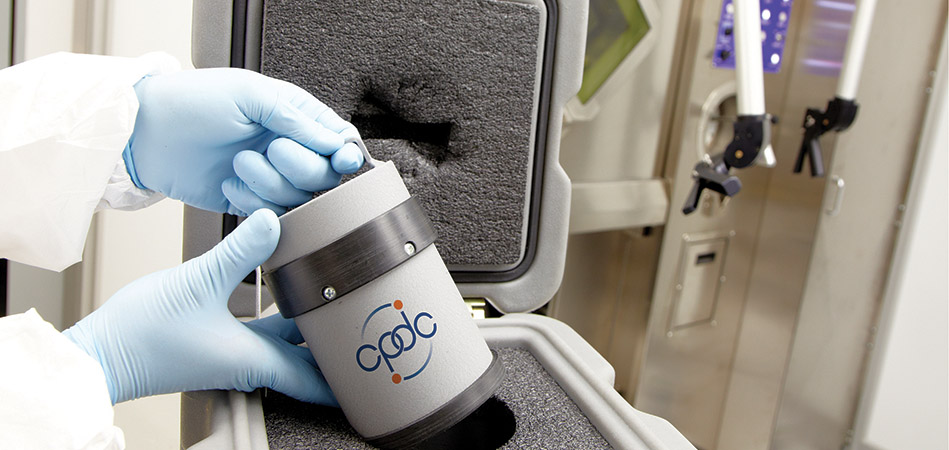 October 13, 2016
McMaster's Centre for Probe Development and Commercialization (CPDC) and Dana-Farber Cancer Institute will work together to create novel molecular probes for non-invasive imaging in cancer research, drug development and patient care.
The two leading organizations will form an International Probe Development Consortium (IPDC) to enable and support their collaboration.
The IPDC will combine the technical expertise of the CPDC with Dana-Farber's deep cancer knowledge and experience, making it an attractive partner for academic and industry researchers seeking to develop and exploit next generation probes. The arising discoveries will allow researchers and clinicians to use non-invasive molecular imaging to understand the biology of cancers and accelerate the development of new therapeutics.
Probes are a special class of molecules that are administered to patients in order to visualize their cancers using non-invasive imaging devices like PET scanners. In addition to enhancing the ability to detect the size and shape of cancers, molecular probes can reveal characteristics about the disease that can help select the optimal therapy and also tell physicians very early on if a treatment is working.
Rob Baker, McMaster's vice-president of research, says the collaboration speaks to the reputation and strength of the CPDC, and builds on McMaster's focus on innovative international partnerships.  "This is one of those perfect pairings: blending top science, commercialization and renowned academic and clinical partners where the outputs will benefit patients, the world over."
"We are excited about launching a major collaborative program with one of the premier cancer research institutions," says Dr. John Valliant who founded the CPDC. "The IPDC provides a mechanism to collaborate and create innovative imaging probes that improve cancer care while providing the relationships and mechanisms needed to disseminate new discoveries and help patients on an international scale."
"We are thrilled to be part of this new consortium," says Dr. Barrett Rollins, chief scientific officer at Dana-Farber Cancer Institute and the Linde Family Professor of Medicine at Harvard Medical School. "We are poised to put recent advances in our understanding of the molecular and genetic basis of cancer to work to dramatically improve patient outcomes."
 The CPDC and Dana-Farber each have a long and successful track record of partnering with other research centres, and the pharmaceutical and biotechnology industries, and the IPDC will leverage their experience and the strengths to bring new therapies to patients sooner.
The Centre for Probe Development and Commercialization (CPDC) is a world leader in the development and translation of new diagnostics, notably molecular imaging probes derived from medical isotopes. The CPDC has extensive experience using cyclotrons and innovative chemical methods to create next generation imaging technologies including companion diagnostics to new therapies. CPDC was created with funding from the Networks of Centres of Excellence (NCE) Centres of Excellence for Commercialization and Research (CECR) program, the Ontario Institute for Cancer Research and several industry partners. 
From achieving the first remissions in childhood cancer with chemotherapy in 1948, to developing the very latest new therapies, Dana-Farber Cancer Institute is one of the world's leading centers of cancer research and treatment. It is the only center ranked in the top 4 of U.S. News and World Report's Best Hospitals for both adult and pediatric cancer care.
Dana-Farber sits at the center of a wide range of collaborative efforts to reduce the burden of cancer through scientific inquiry, clinical care, education, community engagement, and advocacy. Dana-Farber/Brigham and Women's Cancer Center provides the latest in cancer care for adults; Dana-Farber/Boston Children's Cancer and Blood Disorders Center for children. The Dana-Farber/Harvard Cancer Center unites the cancer research efforts of five Harvard academic medical centers and two graduate schools, while Dana-Farber Community Cancer Care provides high quality cancer treatment in communities outside Boston's Longwood Medical Area.