University leaders look to expand international partnerships with visit to India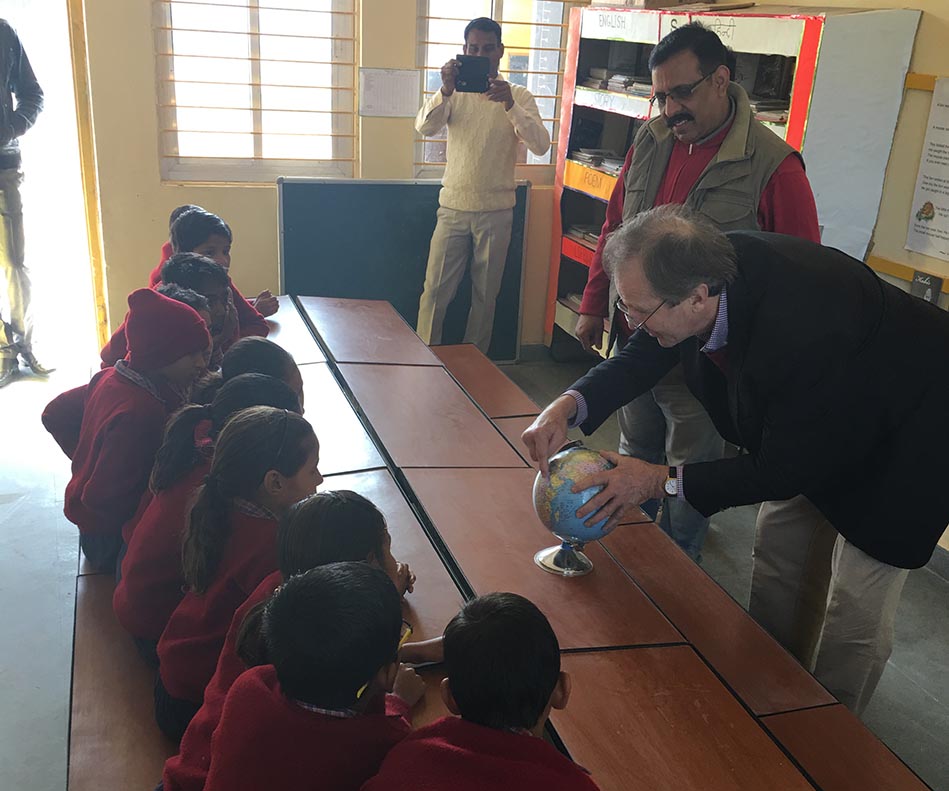 January 11, 2017
A team of McMaster leaders is in India this week meeting university representatives, policymakers and alumni in and around New Delhi.
The group, which includes associate vice-president of international affairs Peter Mascher, DeGroote School of Business Dean Len Waverman, Engineering Dean Ishwar Puri and alumnus Marc Payne, has met with potential partners at the India Institute of Technology and the University of Delhi, explored possible joint research initiatives with Bharti Airtel, and visited two Satya Bharti schools, funded and operated by the Bharti Foundation, which provide education for children living in marginalized communities.
The trip includes a visit to the Public Health Foundation of India, which is led by two Mac grads: K. Srinath Reddy, president, and Prabhakaran Dorairaj, vice-president research and policy. The delegation is also visiting the University of Delhi and will be participating in a partnership meeting hosted by the High Commissioner of Canada in India, Nadir Patel.
An alumni dinner will include the McMaster leaders and grads from the area around New Delhi.
The trip is being hosted by Sunil and Rakesh Mittal, who along with brother Rajan Mittal, run Bharti Enterprises, one of India's leading business groups.