Your used clothing donation may be doing more harm than good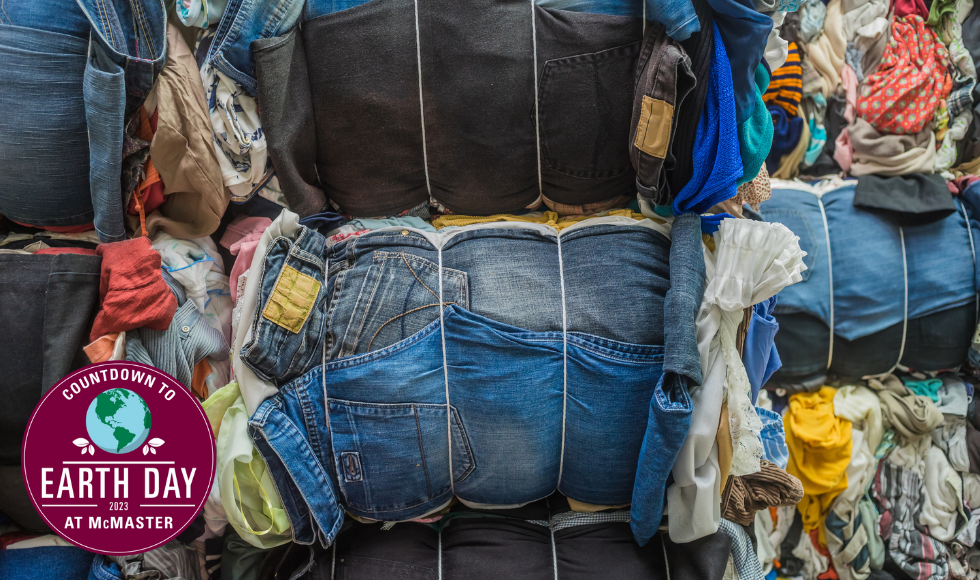 In Ghana, clothing resale is big business. But it also carries big consequences — from the institutional factors that drive it, to the environmental degradation it can cause.
---
BY Izabela Shubair
April 19, 2023
It was raining heavily when Baniyelme Zoogah, a DeGroote School of Business professor, looked down and noticed clothing blocking the street's gutters. He was visiting his home country of Ghana, and it didn't take him long to figure out second-hand garments were causing the blockage.
In Ghana, clothing resale is big business.
Each week, the country receives 15 million used clothing items from the West. But with reports estimating about 40 per cent of the products are discarded due to poor quality, the environment is paying the price. The clothes end up in landfills, bodies of water, and as Zoogah observed, in cities' infrastructure.
On The Ground Research
For the human resources and management professor — and president of the Africa Academy of Management, which aims to contribute to intellectual and operational leadership in the management field within the African context — that rainy day became a catalyst for a research project.
The investigation is examining two consequences of used clothing in Ghana. The first is the environmental concerns. The second is how entrepreneurship associated with used clothing trading is driven by institutional factors.
Last year, Zoogah and his co-author spent a month in Accra's bustling Kantamanto Market. Believed to be the largest second-hand clothing market in Africa, it's here that their research took shape.
"We were there trying to understand the traders' perspective and the first thing we learned is that most traders engaging in used clothing are not there by choice," says Zoogah. "They have families to feed and need to do something to earn money."
"The second thing is they feel taken advantage of by folks in the developed world because sometimes they receive bundles that are useless due to poor quality. These retailers buy unopened bundles from wholesalers, so they really don't know what they're getting. If it's clothes that they cannot sell, they dispose of them by dumping them. That occurs, most often, in places that block drainage and create environmental problems like the one I observed."
Beyond The Environmental Consequences
In addition to clogged drains, each day about 154,000 lbs. of used clothing leaves Accra's main garment market bound for a dump on the banks of the Korle Lagoon.
And that's just the beginning of the environmental degradation — and a worrying cycle.
Because Ghana is a coastal city, when the used clothing makes its way through the local water systems it ends up in the Atlantic Ocean.
As ocean life consumes the clothing fibres, it affects the fishing population — and the people who depend on fishing for their livelihood. In turn, lack of available fish may lead to nutritional issues in the local population.
"Some, because of malnourishment, may not be able to go to school, or when they go to school, cognitively they would be affected because of the poor nutrition, so they are not able to learn well," Zoogah says.
"So, this environmental degradation has indirect effects, not only on employment or sustenance of the people, but it also has educational and health effects."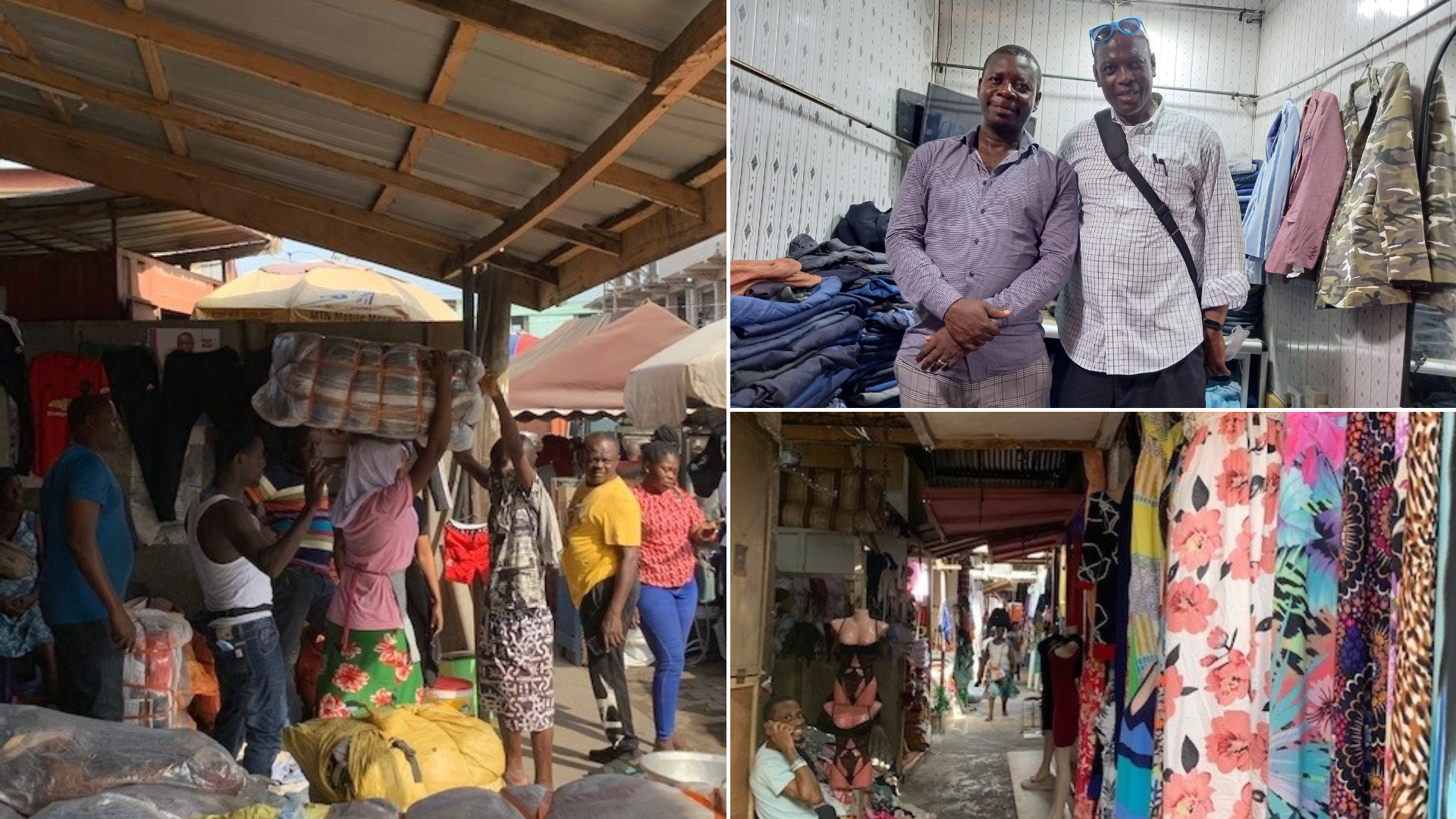 Through his research, Zoogah also discovered that there are no regulatory mechanisms in Ghana to monitor used clothing trading.
And while policymakers in the country agree the impact is troubling, they struggle to find solutions that don't negatively affect traders' livelihood.
At the same time, politics come into play.
"They recognize the problem," says Zoogah of the policymakers he's spoken with.
"But when you take actions to regulate and affect the employment of people, then you get some hard pushback from people saying, 'We will not vote for you.' And the politicians hold back because they need the votes. I do hope policymakers take a hard look and be creative in devising mechanisms that would be positive for the traders, the economy and the natural environment."
How Can Canadians Help To Bring About Change?
With some of the clothing that arrives in Ghana coming from Canada, Zoogah says Canadians must understand the unintended consequences of donating clothes.
That's because clothes that are not sold at places such as thrift stores, for example, may end up in Ghana — where they further the negative impact.
To circumvent contributing to the issues, Zoogah suggests being more engaged in the donation process. Rather than just dropping off clothing in a charity box, he says, Canadians should question charitable organizations.
"When donating, ask the organization where the clothing goes and how it's used, whether it's commercialized, and how they regulate commercialization so that the donation doesn't create unintended problems," he says.
"If people could have some modicum of accountability to hold the companies over here responsible to make sure they work with their partners in a more intricate way to minimize the environmental degradation, I think that would be laudable."