This isn't your grandfather's factory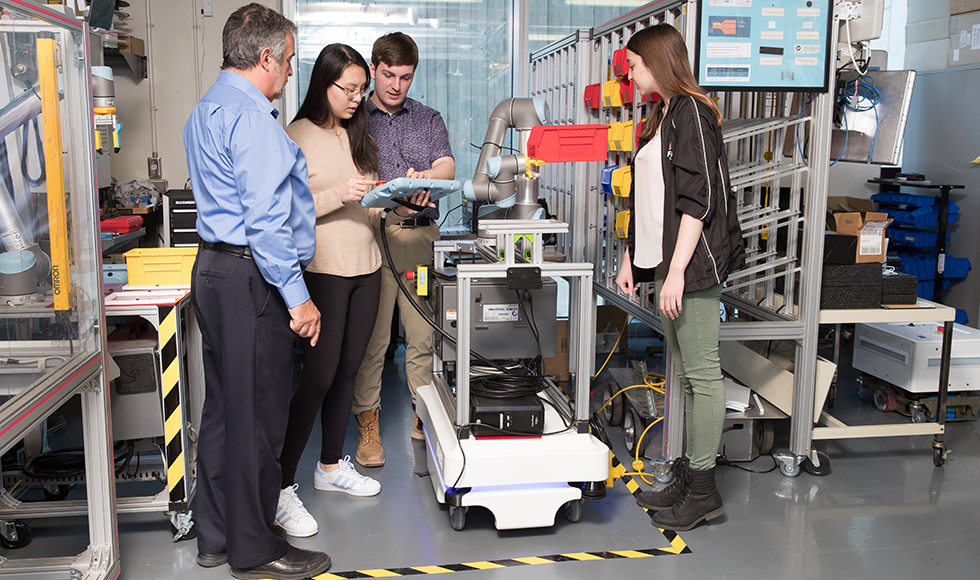 BY Sarah Janes, photos by Georgia Kirkos
March 12, 2020
In the first year of the Bachelor of Technology program, every student is given the opportunity to get exposed to Industry 4.0 without leaving campus.
Industry 4.0 is characterized by autonomous equipment, the internet of things, additive manufacturing and 3D printing, smart sensors, augmented reality, predictive maintenance, mobile applications, location detection and more. McMaster students learn about all these concepts and applications. The Learning Factory, opened in 2017, is where students learn about a small-scale manufacturing assembly line. This facility at McMaster is the only one of its kind at any institution in Canada.
"Our university has always been a key player in manufacturing research and education in the country," says Professor Mo Elbestawi, Director of the W Booth School of Engineering Practice and Technology. "We chose to design a space based on our experience and the new knowledge we want to give to our students."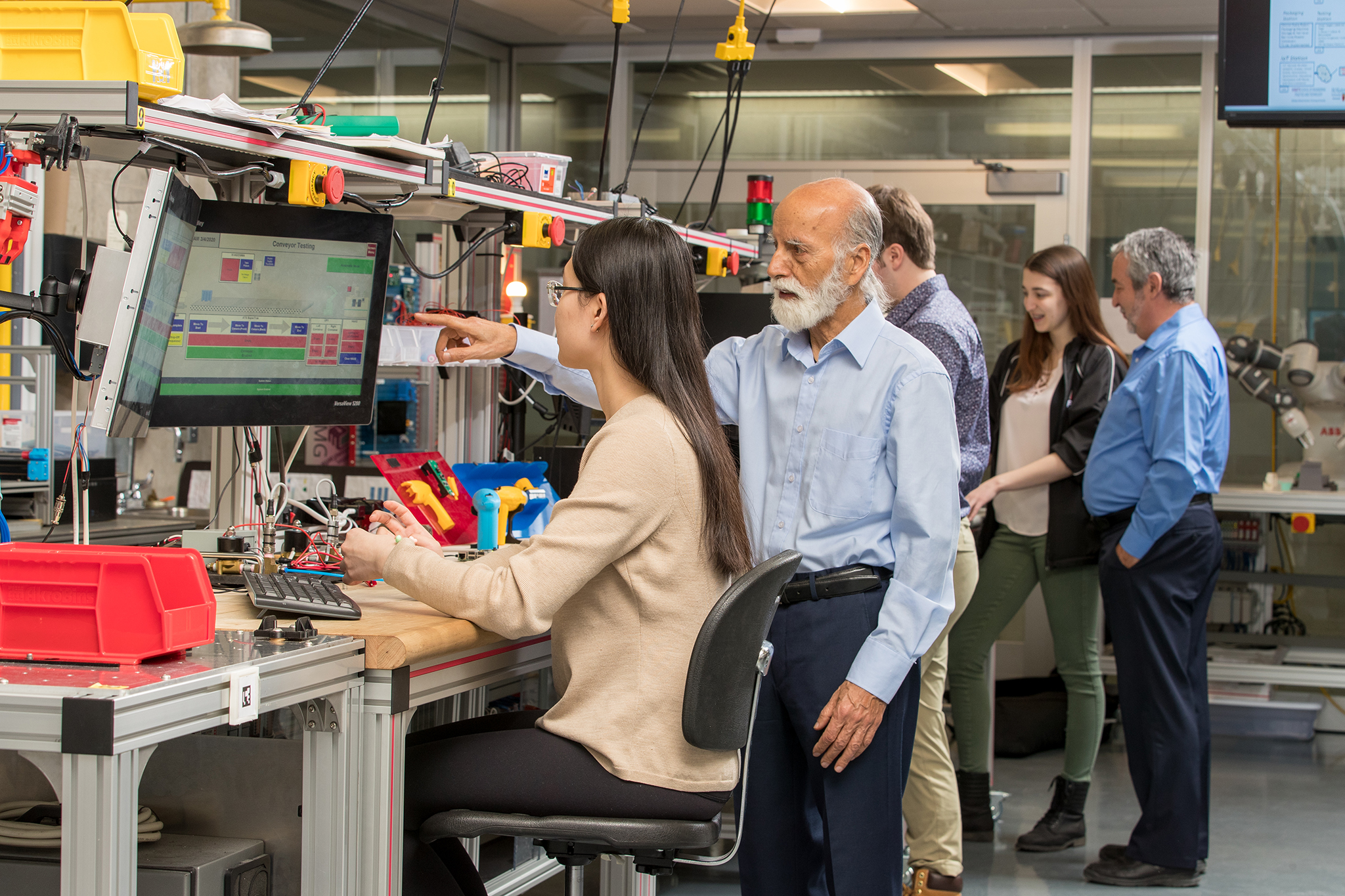 There is a dual-arm robot programmed by students to assemble an electronic screwdriver made up of 3D printed parts and electronics control board using machines and equipment located in the same room.
The Learning Factory, located in the Engineering Technology Building, is set up with manufacturing and post-processing stations designed to provide students with experiential learning activities. Modern manufacturing processes appear in many industries; the Learning Factory provides to undergraduate and graduate students and to industry employees the opportunity to learn and apply advanced manufacturing approaches such as additive manufacturing and Industry 4.0. On the other hand, the use of robotic-based automation is constantly increasing in many industries. The Learning Factory includes four collaborative robots that work with people and collaborate with each other and with other manufacturing and automation machines. Using sensors, a robot can determine when it comes into contact with a person and immediately stops its motion.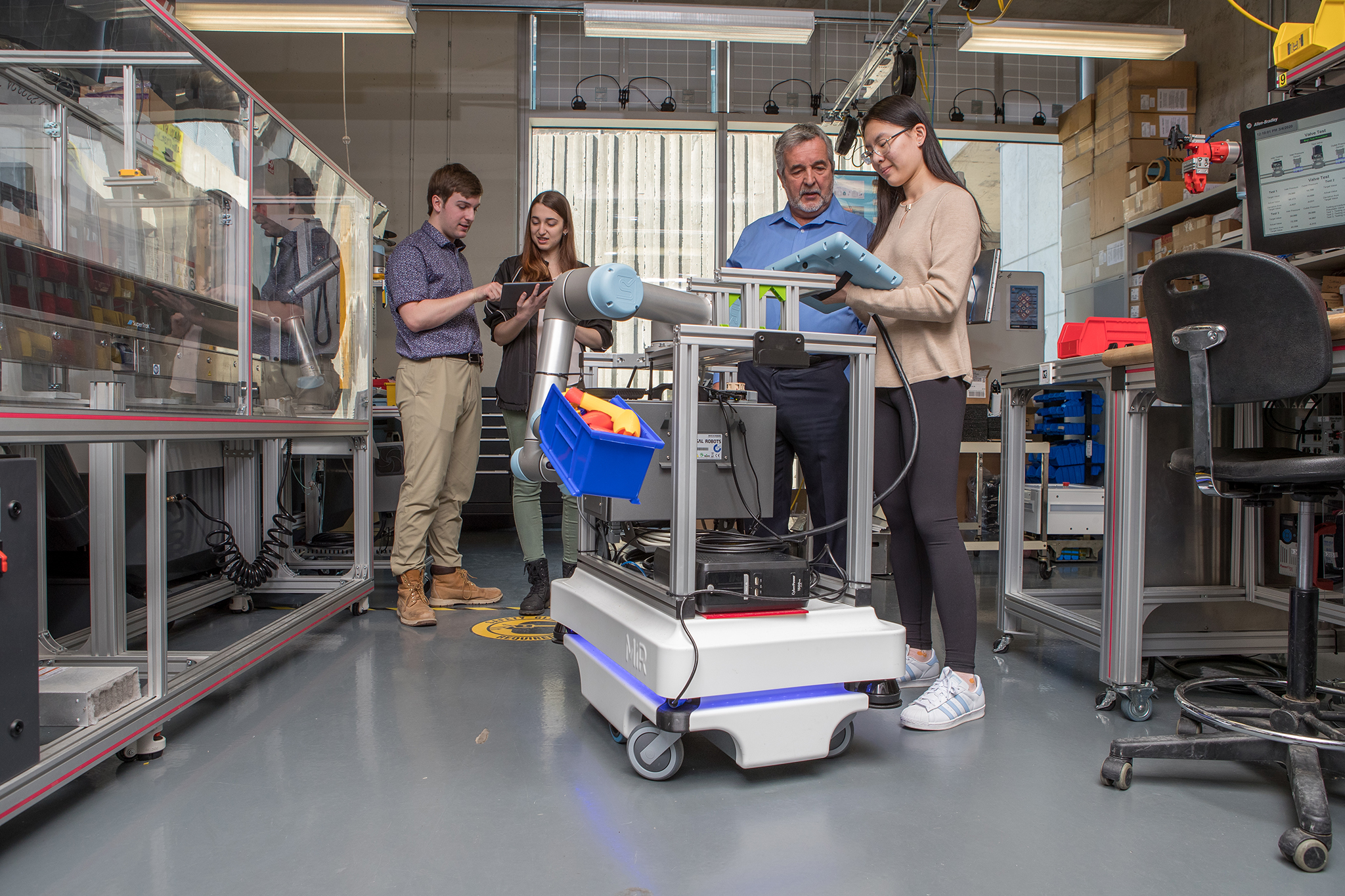 "The Learning Factory is revolutionizing our education programs and enhances the capabilities and competencies of the graduates to implement newer manufacturing and automation technologies in the industry," says Dr. Dan Centea, Associate Director of undergraduate studies for the W Booth School of Engineering Practice and Technology. "Our students and industry partners will benefit from working together on real-world problems, creating sustainable and readily applicable solutions."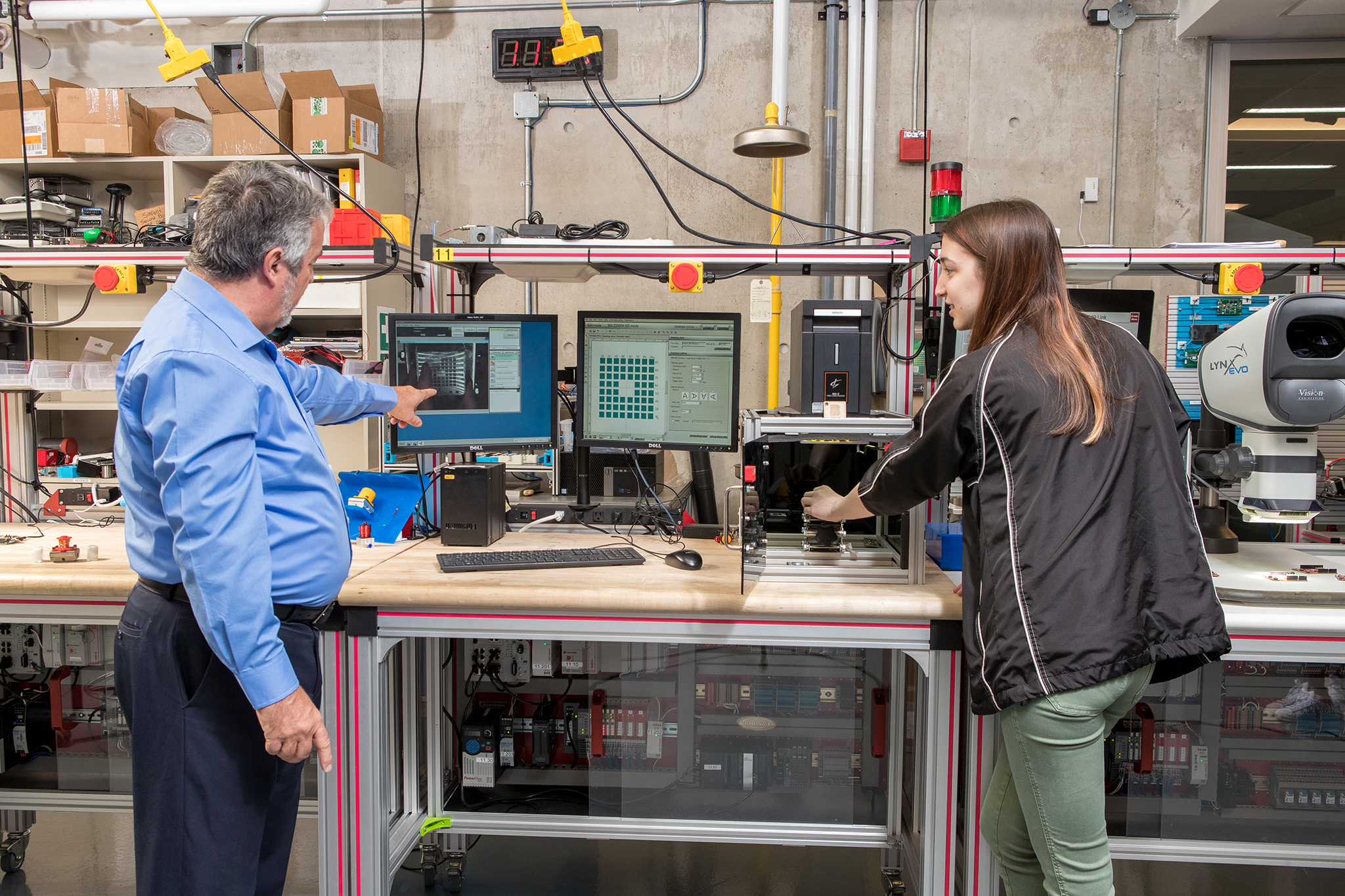 An aluminum mini car radiator manufactured by a 3D metal printer sits on a table, the intricacies of which involve making channels inside the radiator that cannot be produced using traditional manufacturing methods. Items built in the Learning Factory carry a RFID tag, bar or QR code that holds data relevant to their production that can be used later to optimize a manufacturing process by associating the quality control data for the part.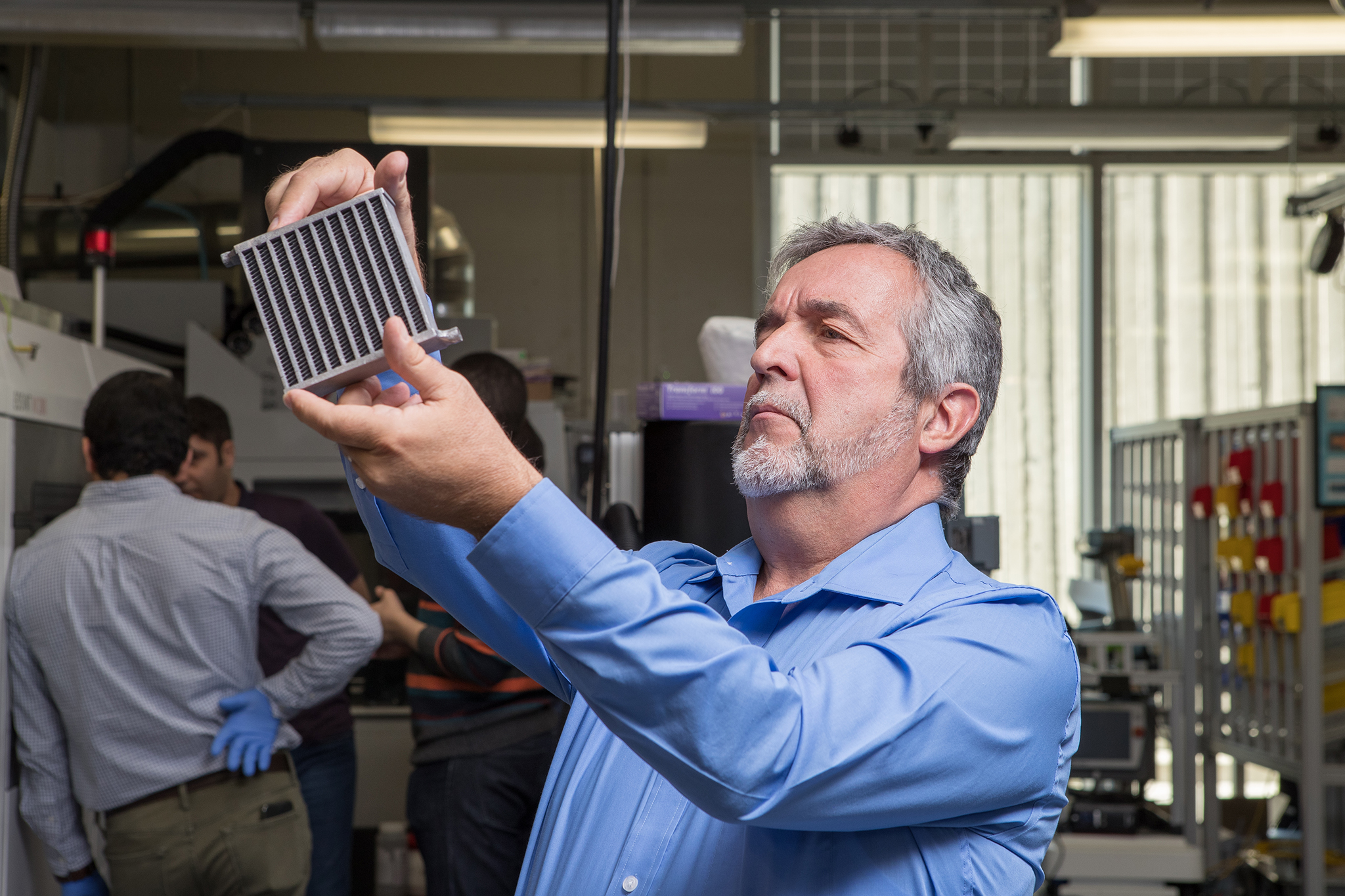 Vienna Lepple is a second-year undergraduate student in the B.Tech. program. Through Ishwar Singh, adjunct professor in the Faculty of Engineering, she was introduced to the Learning Factory. He's helping her develop and execute an idea proposed at this site. Using information provided by the Jet Propulsion Laboratory supported by NASA, she leads a large team of students to help develop a small Mars rover model using Learning Factory resources. This is an extracurricular junior project. "The facility helps me to apply my classroom learning in a tangible way," says Lepple. "It's a very welcoming environment and one that supports student initiatives. Once students receive training on the equipment it opens doors to independent learning."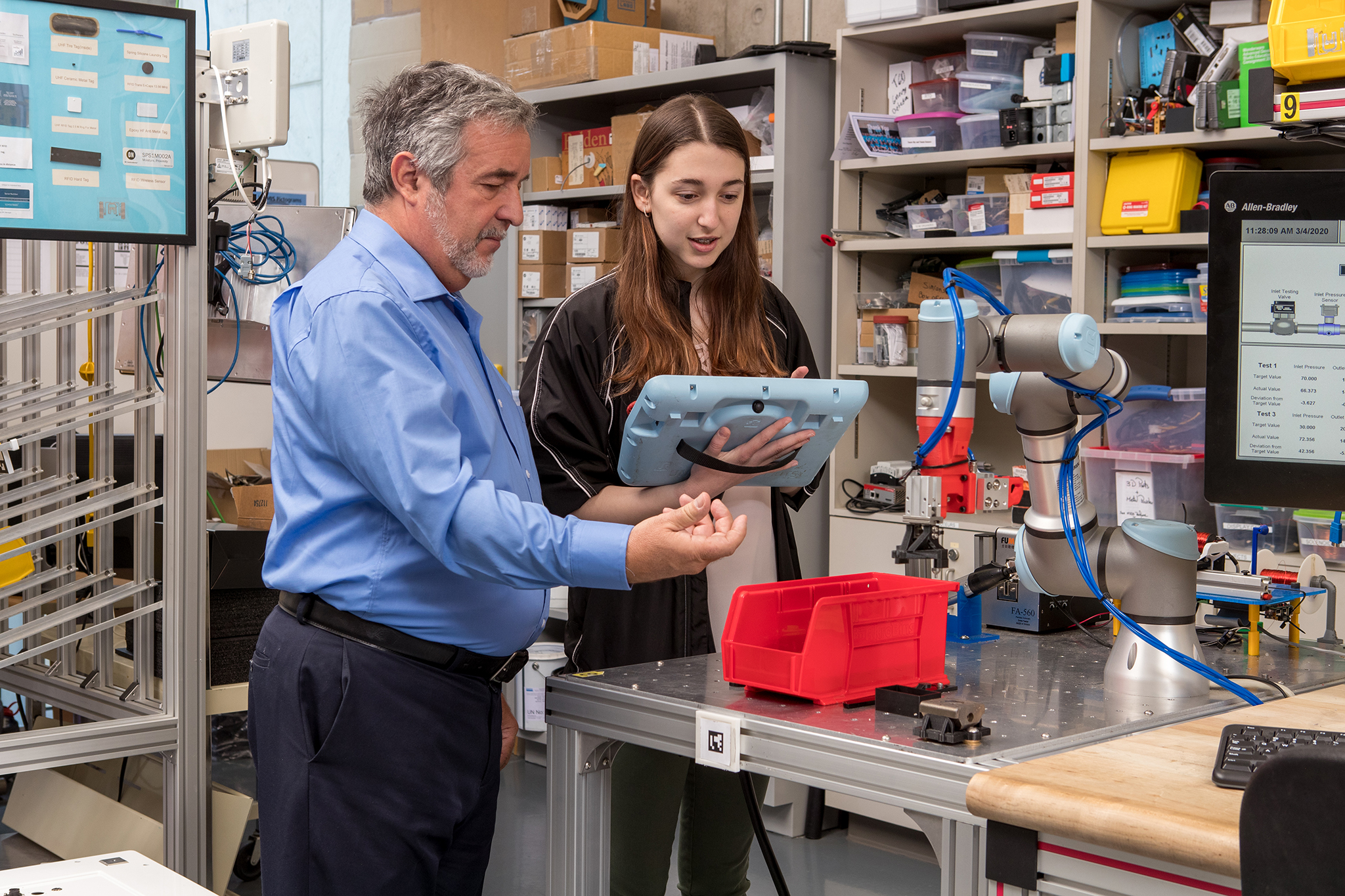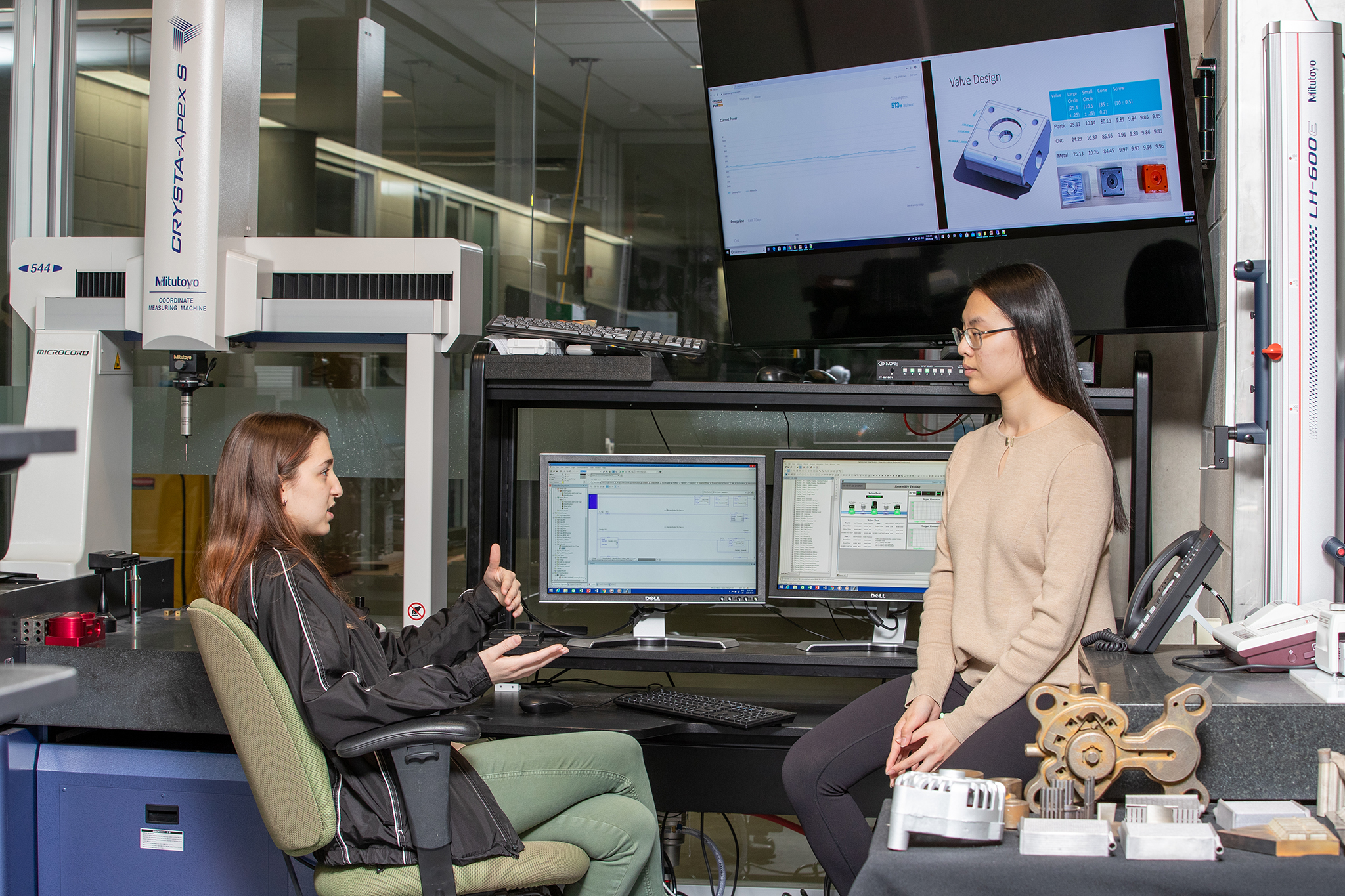 Josh Lawrence, a third year B.Tech. student, works at the Learning Factory full time as part of his co-op placement. "The work happening here is the experience industry employers expect from people they hire," says Lawrence. "Not only can students get their hands dirty in the factory, but we feel better equipped as professionals once we graduate."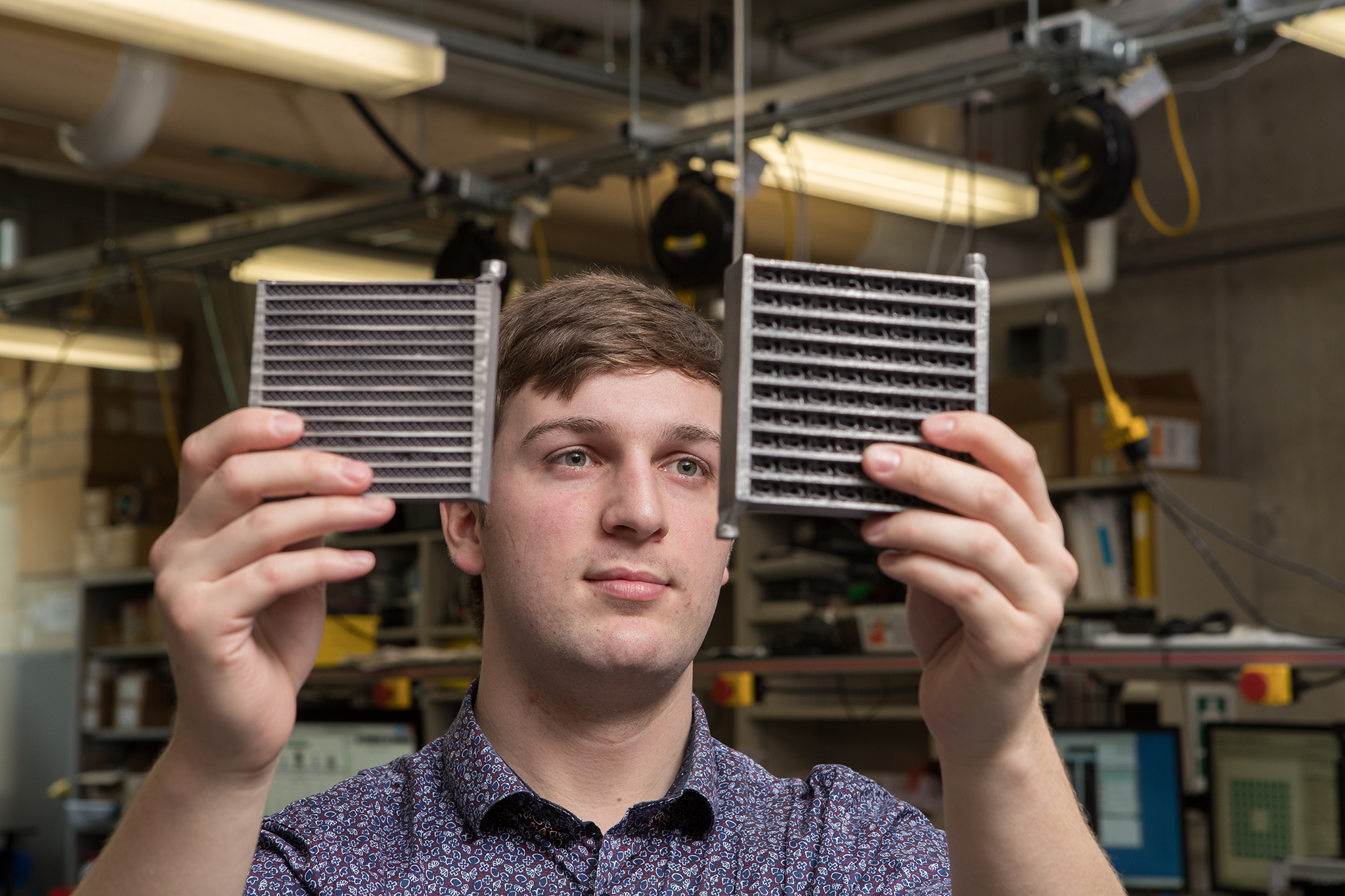 Using the machines at the Learning Factory, students programmed an automated system to help a lasagna company improve their production efficiency. It was a students' capstone project and the system is still in use by the company. The Learning Factory is also supporting a project to create a factory in a box to provide easy wheelchair manufacturing and assembly in Uganda.
"Projects like these are the tip of the iceberg in terms of the ways in which the facility supports students in their quest to expedite solutions to every day challenges," says Ishwar Singh.
"Every day technology is changing and advancing," says Singh. "We want students to stay current in their learning, and this multifaceted facility does that."