Watch: Infectious disease experts on preventing the next pandemic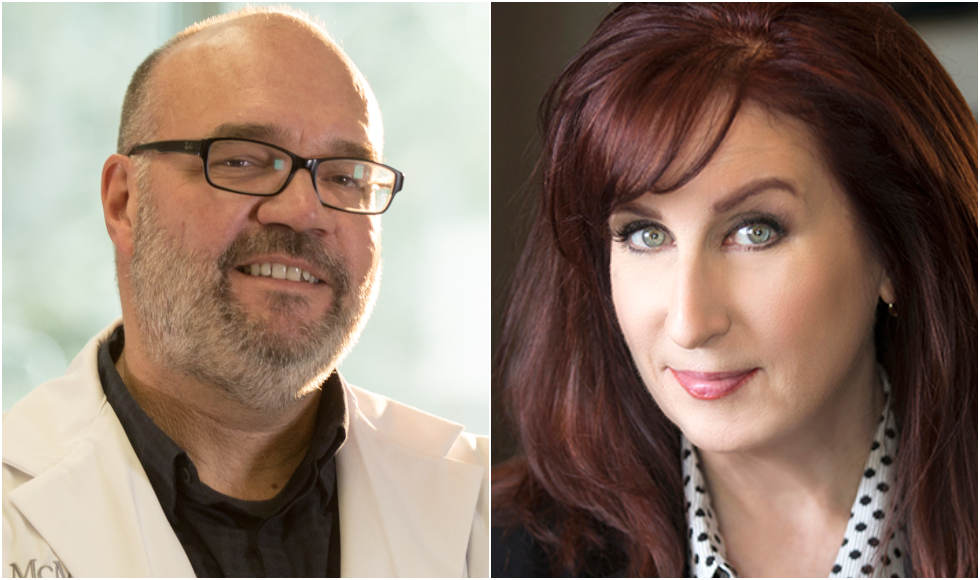 September 28, 2020
The MacTalks series continues with Preventing the next Pandemic, which explores innovative research and what it will take to prevent future pandemics.
The talk featured Gerry Wright,  the inaugural lead of McMaster's new Global Nexus for Pandemics and Biological Threats and scientific director of the Michael G. DeGroote Institute for Infectious Disease Research, and author and journalist Maryn McKenna, a senior fellow at the Center for the Study of Human Health at Emory University.
Both are experts in antimicrobial and antibiotic resistance (AMR), a growing global threat as more and more bacteria become resistant to medications designed to fight infection and speed healing – making a procedure as simple as a tooth pulling potentially deadly. In Canada, AMR is already twice as deadly as traffic accidents and homicides combined.
The next pandemic could be an existing infectious disease that morphs into something more dangerous, a new infectious disease or a virus like the one that's so seriously impacting the world now.
Wright and McKenna are immersed in this latest pandemic, both from the perspective of increasing understanding of it, and working across boundaries to help resolve its devastating impacts.
MacTalks is an ongoing series of virtual conversations featuring McMaster researchers at the forefront of tackling some of the world's most pressing challenges and bringing a global view to the many issues we face today.