Wetland 'weeds' are excellent fish habitats: Pat Chow-Fraser on CBC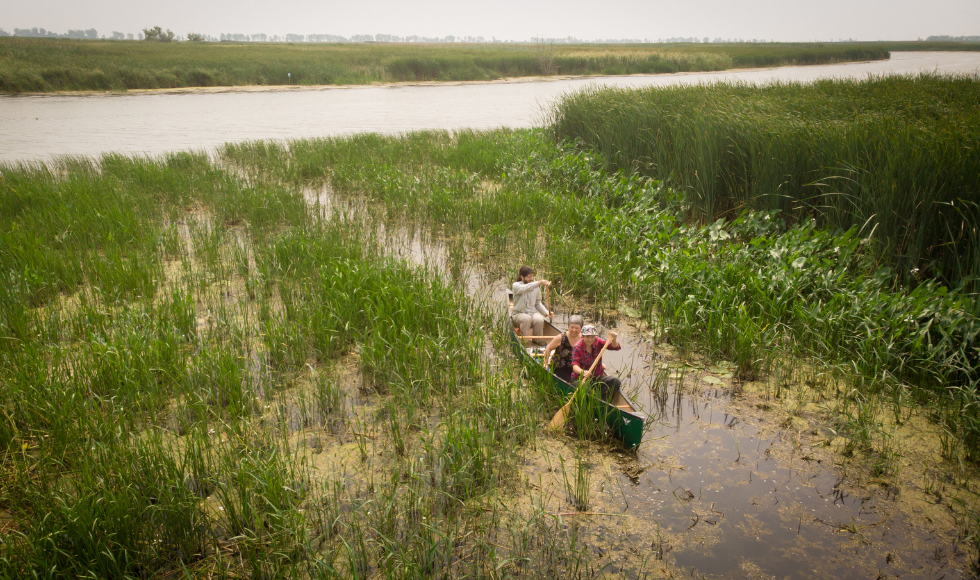 We need to protect wetlands in and around the Great Lakes, giving them more room to expand in the face of fluctuating water levels, Chow-Fraser told the national broadcaster.
---
BY Macy Jona
September 1, 2022
Water level fluctuations have impacted wetlands near Ontario's Great Lakes, causing concern for the sustainability of this ecosystem, says one McMaster researcher.
"I dare anyone to go into some of these wetlands in their wildest state and not be completely impressed, it's actually a sanctuary," Patricia Chow-Fraser, a professor in the department of biology, said on CBC Radio's What on Earth.
Wetlands are crucial to protecting wildlife and providing a habitat to many plants and animals, while also improving water quality, preventing flooding, drought and climate change.
That's why the remaining wetlands in the Great Lakes should be protected and have more room to expand to accommodate the fluctuating water levels, Chow-Fraser said.
"There are lots of plants that people refer to as weeds sometimes and that clogs up the boats, but those are really great habitat for fish and if that water goes down and things stays down for a really long time, then that's going to have an impact on the amount of fish habitat that exists," she said.
In recent years, data has been disrupted by the effects of climate change.
"It's normal for these wetlands at the edges of Ontario's great lakes to go through patterns of high and low. But what happened in the last two decades is that we've had over 14 years of sustained low below the long-term mean," she explained.
It's hard to predict what the future of this environment will look like because it is unprecedented.
"The best thing to do is to let nature have more space to adapt to these changing environments."