Why we need more Greta Thunbergs to achieve UN goals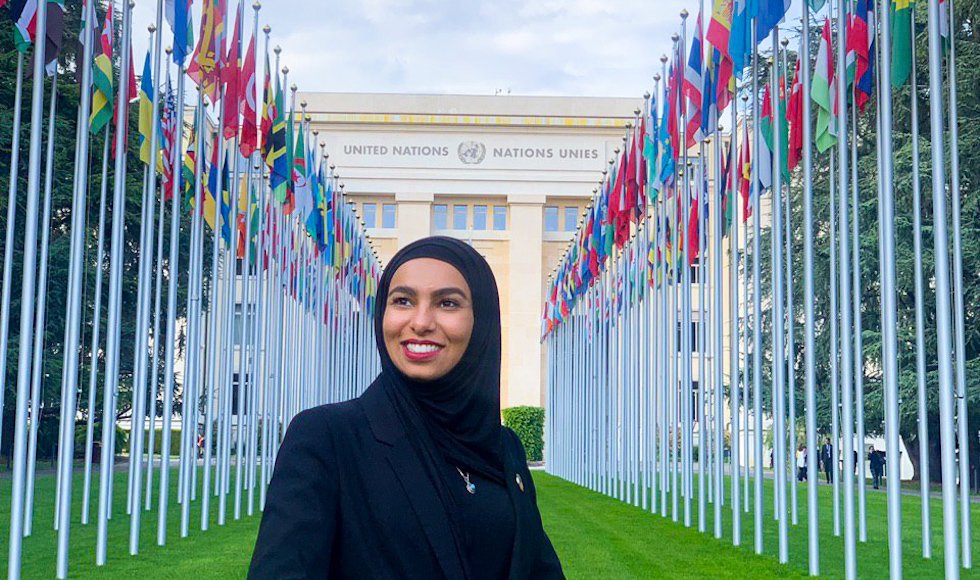 MSc Global Health student Sarah Walji is a passionate advocate for youth involvement in global health.
---
BY Ruth Adair
July 18, 2019
Sixteen-year-old environmental activist Greta Thunberg started a global movement of young people in over 120 countries, calling for urgent action to address climate change. The Nobel Peace Prize nominee, who has been named one of TIME 2019's 10 Next Generation Leaders, is an example of the power of youth engagement in critical global health issues.
Sarah Walji, a recent graduate of McMaster's MSc Global Health program, says we need more voices like Thunberg's if we hope to achieve the UN's Sustainable Development Goals (SDGs).
A passionate advocate for youth engagement in global health, Walji is one of 11 authors of a recently published paper in Lancet Global Health. The paper is the result of a global collaboration involving youths from multiple disciplines, and addresses the urgency for active youth engagement in global health issues.
The problem, Walji explains, has historically been a lack of investment on the part of governments, foundations and the private sector in dedicating resources to the development of meaningful youth engagement strategies.
"To achieve health for all, we need global institutions such as the WHO to act as leaders in engaging young people," says Walji, explaining that these institutions need to transform their organizational cultures to put young people at the core of their strategy.
The Lancet paper is a call to action, urging leaders in global health to actively dedicate resources to youth engagement and enable young people to have the influence they need to shape agendas on issues that impact their health and well-being.
"By failing to include the next generation of young leaders as equal partners in policy and practice, the Sustainable Development Goals will remain just that: important but ultimately unrealized goals."
Walji recently attended the World Health Assembly with the International Federation of Medical Students Associations (IFMSA) as an interdisciplinary delegate. There, she raised concerns regarding meaningful youth engagement within the realm of global health.
Read Sarah Walji's blog article on how to be a youth advocate for global health
Follow @sarahwalji