CIHR funds major McMaster study on pandemic's impact on child health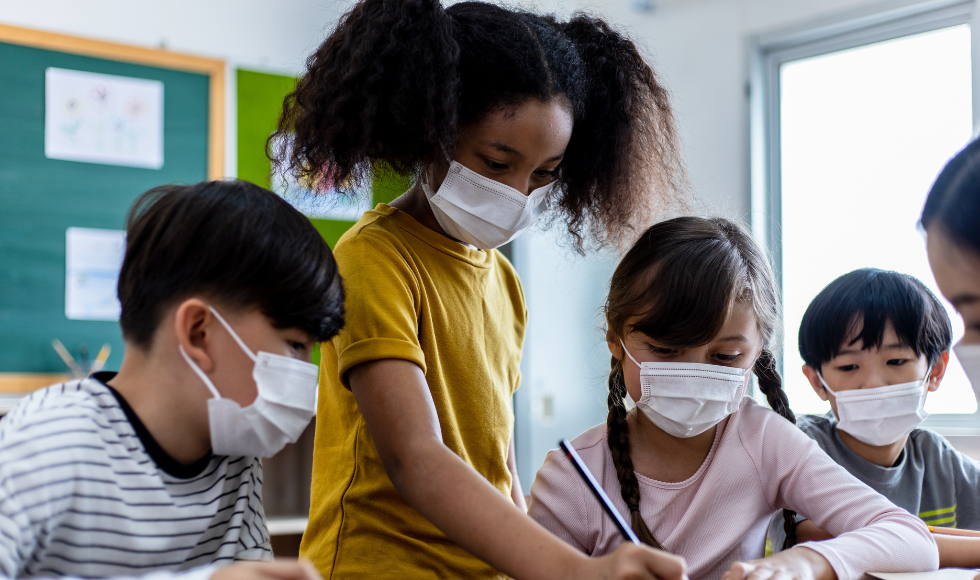 October 6, 2022
A McMaster-led interdisciplinary team of researchers, policy and community partners is launching a major investigation into the pandemic's impact on Canadian children and youth.
The study of almost 27,000 children and youth ages five to 21 is being supported by a $3.1 million grant from the Canadian Institutes of Health Research (CIHR) announced Thursday by Filomena Tassi, MP for Hamilton West – Ancaster – Dundas, on behalf of Minister of Health Jean-Yves Duclos.
The project is led by professor Kathy Georgiades and a team of researchers from the Offord Centre for Child Studies, a multidisciplinary research institute of the university and Hamilton Health Sciences' McMaster Children's Hospital.
"Canadian children and their families are facing major economic and social stressors as a result of the COVID-10 pandemic," says Georgiades, an associate professor in the department of psychiatry and behavioural neurosciences.
"These will be most severe for families already struggling with financial hardship, and children already dealing with physical and mental health conditions," she said. "Results from this study will help public officials make better decisions about health and intervention strategies."
Georgiades will collaborate with principal investigators at the Centre for Addiction and Mental Health, the Hospital for Sick Children, and the Children's Health Policy Centre at Simon Fraser University.
The researchers will partner with Statistics Canada, the Public Health Agency of Canada and Children's Healthcare Canada to collect data on children's physical, mental, and social well-being.
Statistics Canada previously monitored this same group, then of ages up to 17 years, for the 2019 Canadian Health Survey on Children and Youth. Those results will give the research team extensive baseline data, which will allow them to assess the effects of the pandemic on the group's well-being.
"The McMaster University study on the mental, physical and social impact of COVID-19 on children in Canada is yet another example of the benefits of collaboration among researchers, government agencies and national associations to produce an effective and coordinated response to the pandemic," Tassi said at the announcement. "By working together, we are making progress in several key research areas."
It's clear that COVID-19 has had a negative impact on the physical and mental well-being of many Canadian youth, Duclos said.
"Information from this study will be used to develop strategies that will help them recover and minimize any long-term effects. By placing children and their right to good health at the forefront of a post-pandemic world, Canada's reputation as a global leader in child health continues to grow."
Christine Chambers, scientific director at the CIHR Institute of Human Development, Child and Youth Health, called the research "vital."
"The data collected will be compared to pre-pandemic measures and will be useful for informing policy and decisions about allocating resources for children's health, and for developing wellness, prevention and treatment strategies to help ensure a healthy future for children and youth whose lives have been disrupted by the pandemic."