Here's why a $4.8-million research project is named the Feast Centre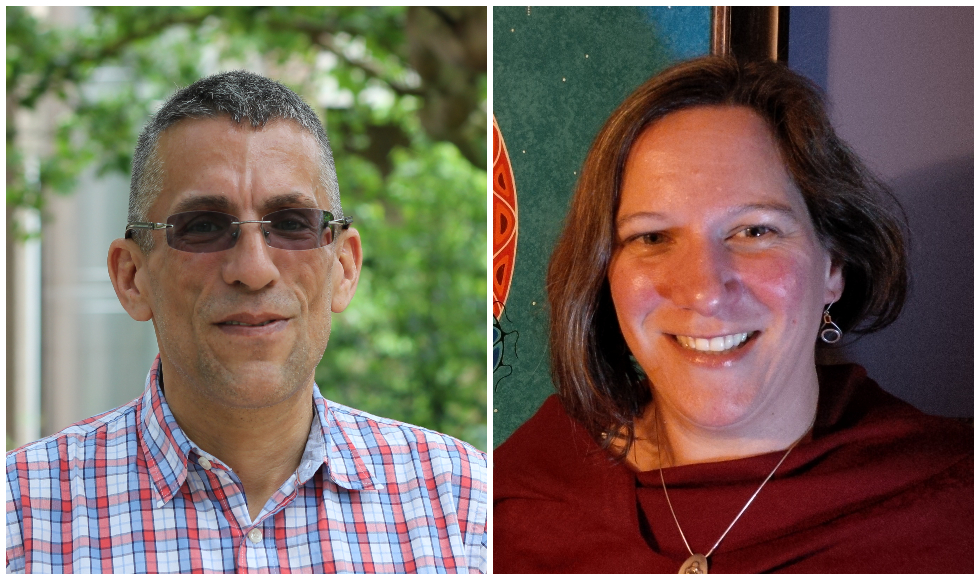 Randy Jackson and Renee Masching have received $4.8 million in federal funding to establish the Feast Centre for Indigenous STBBI research.
---
BY Sonia Verma
July 24, 2019
Randy Jackson is an associate professor at the School of Social Work and the McMaster Indigenous Research Institute. Renee Masching is the director of research and policy and acting chief executive officer at the Canadian Aboriginal AIDS Network and co-director of the Aboriginal HIV/AIDS Community-Based Research Collaborative Centre (AHA Centre).
Together, they are leading a massive, multidisciplinary, cross-Canadian project that will respond to the growing problem of sexually transmitted and blood-borne infections (STBBIs) among Indigenous populations.
The Feast Centre for Indigenous STBBI Research, which will be based at McMaster, has been awarded $4.8-million in federal funding from the Canadian Institutes of Health Research.
The centre will bring together dozens of partners — researchers, clinicians, community members, Indigenous elders, people with lived experience of STBBIs, advocacy groups, non-profit agencies and many others — from every single province.
"It's a wonderful partnership to have this coming together," Masching says. "It's the culmination of a lot of hard work."
Two decades of work, in fact.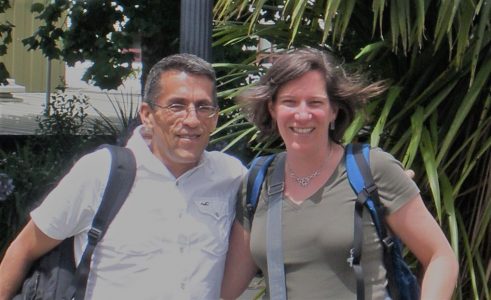 Working with communities
Jackson founded CAAN's research and policy unit and led research there for years before coming to McMaster. Under his leadership, the organization's research was increasingly shaped and informed by community members, Masching points out.
"Community has always been central to our work. We're absolutely entrenched in community principles," she says.
"We rely on community engagement. There's no other way for us to do our work."
The Feast centre will continue and expand on that approach, Jackson agrees. "The breadth and scope are new, but we've always worked with communities," he says.
"We spend a lot of time working with people in communities, talking to them, allowing them to shape the research. Really, they shape who we are as researchers."
As an example, he points to the strengths-based approach that is a key part of the Feast Centre proposal. "It came at the direction of community members, who are tired of research that pathologized the challenges Indigenous people face," he says.
"They wanted us to explore the cultural strengths they possess as Indigenous people in the context of health challenges."
In response to priorities identified by Indigenous interests, the members of the Feast team will incorporate Indigenous knowledge and ways of living into the research, from the methodology tothe translation and application of Indigenous knowledge, in a way that is culturally appropriate, respectful and meaningful.
The centre will also create opportunities for mentorship and training for emerging and aspiring Indigenous researchers, and will use the interventions and findings from its work to shape future health policy, treatment and research.
How big is it?
It's a huge undertaking. The CIHR grant alone names 42 people. The Feast Centre's cross-Canadian team research comprises experts in each of its four pillars: Clinical medicine, basic science, epidemiology and social science. Several members of the team have lived experience of HIV or STBBIs. It will also create a Council of Elders.
"Every reviewer of our grant proposal mentioned the multidisciplinary work and the existing partnerships as something that is outstanding."
Jackson and Masching have worked with the majority of the people on the team, and say they're excited to get to know the rest.
"The core Feast Centre team is meeting in Montreal in August to map out what comes next," Jackson says. "We'll talk about funding, hiring staff and things like that, but also about ways in which McMaster and the community can work together."
Chelsea Gabel, of the McMaster Indigenous Research Institute, is also a key partner on the team.
The name
The spirit of collaboration is what led to the centre's name, too. "Everyone comes together over the sharing of food at the feast. The feast is a representation that really gives us space to represent how we understand the research process," Masching says.
"There's a beautiful synergy and representing our cultural ceremony, with doors open wide for shared understanding."
"Everybody is welcome to the table. Everybody brings something, and you're welcome to take away what is meaningful to you. We ask you to come respectfully, mindful of how you present yourself and what you bring, what you take away. It's a place where we can all share."