In the News: Brenda Vrkljan on keeping older drivers protected on the road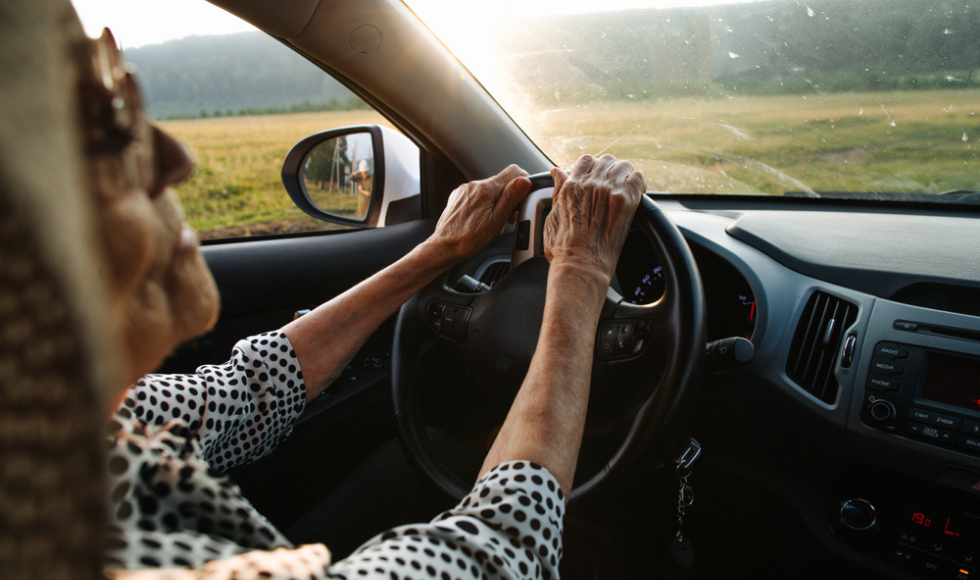 As McMaster expert Brenda Vrkljan shares with the New York Times, most older adults see their driver's licence as a key aspect of their freedom and mobility.
---
BY Andrea Lawson
October 22, 2021
For most seniors a driver's licence isn't just about driving a car, it's freedom and mobility.
That's part of the push behind the work of Brenda Vrkljan, associate professor of occupational therapy at McMaster, who was recently interviewed for a piece about older drivers in the New York Times.
Vrkljan first became interested in this research when she worked as an occupational therapist at a hospital in Chatham where she assisted many older patients. When she asked people what they wanted to get back to the most, the ability to drive topped the list, second only to returning home.
"Driving is a bridge to many of the things that are meaningful to people, things that occupy their time. When we're not able to do those things and have social interaction and connections, it can be very isolating and our health declines," she says.
"We talk about mobility and people often think about walking, but I think mobility is much bigger than that. The key is that people are able to get to the places that are important to them."
Vrkljan has completed a study through Candrive,which is funded by the Canadian Institutes of Health Research (CIHR) and is dedicated to driving research for older adults. It tracked over 900 drivers in Canada aged 70 and older examining health, driving patterns and crashes, and then linking that data.
Another study, funded by the McMaster Institute for Research on Aging, was born from that first one because people wanted to have their driving evaluated. Participants had cameras installed in their vehicles and every driving manoeuvre was recorded and analyzed.
"We designed a study to see if we gave healthy older adults personalized feedback on their driving, could that be the way to open a conversation about their driving," she says.
That could entail a discussion about skills or a driving check-up or even a look to the future and planning ahead, she says.
Through these studies, Vrkljan is hoping to discover better ways to determine whether someone is still safe getting behind the wheel.
When it is time to stop driving, she stresses the importance of aiding with a life-altering transition and facilitating conversations in a safe way.