In the News: Jennifer Heisz on the mind-body connection and the brain's role in exercise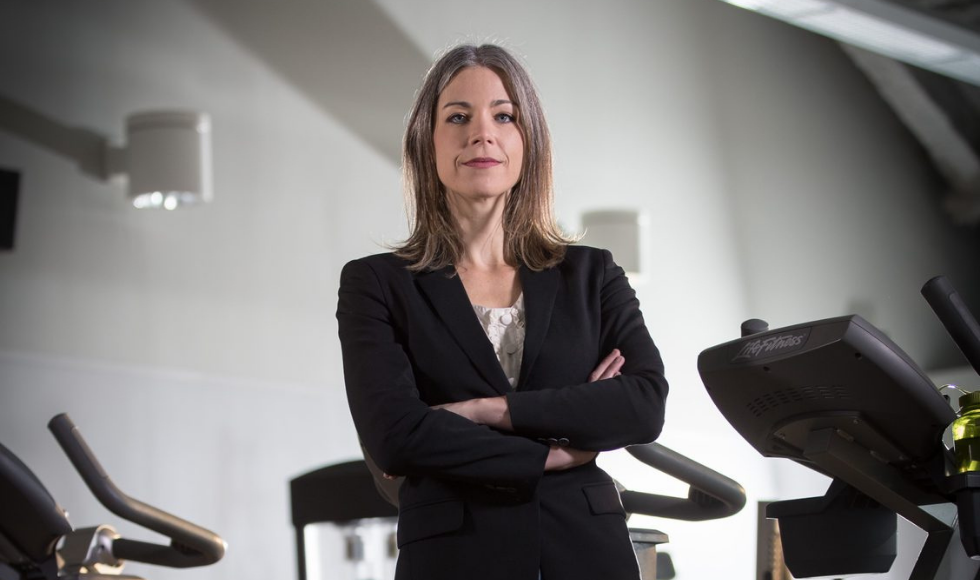 Kinesiologist Jennifer Heisz is a triathlete, Canada Research Chair in Brain Health and Aging, Associate Director of McMaster's Physical Activity Centre of Excellence and author of Move the Body, Heal the Mind.
---
March 4, 2022
Note: This article was originally published March 4, 2022, and was updated March 30, 2022. 
For years, McMaster researcher Jennifer Heisz has been studying how exercise affects the brain.
Heisz, who is an associate professor in the Department of Kinesiology and the director of the NeuroFit Lab at McMaster University, focused her research on the neuroscience of exercise after she began cycling during a difficult time in her life.
She has examined why it's hard to exercise consistently, how exercise can help improve mental health and memory and even ward off dementia.
She's now the author of a new book, Move the Body, Heal the Mind: Overcome Anxiety, Depression and Dementia and Improve Focus, Creativity, and Sleep, where she shares what she's learned in her journey to becoming active and offers tips for redirecting the mind when it resists movement.
"The effects of motion on the mind are just so pervasive and fascinating," she said in a conversation with The New York Times.
You don't need an intense workout to see the benefits, Heisz said.
"Research from my lab shows this kind of exercise reduces anxiety immediately after your workout and then, over time, if you keep exercising, reduces anxiety even more and for longer," she said.
After living the last two years under a global pandemic, we could use a reprieve from anxiety.
"Exercise, by up-regulating neuropeptide Y, helps soothe the anxious amygdala, dial down the fear and hyper-vigilance and keep us calmer," she said.
While the reasons to exercise are clear, it's not always easy to get started.
"The brain is always working against you to not expend energy, but we can override it," Heisz told The Wall Street Journal in an article rounding up new fitness books that focus on a mind-body connection and the brain's role in exercise.
---
---
Heisz's book includes her transformation from sedentary academic to triathlete, while offering tips to help people get moving.
It was also featured in an article in The Times UK, outlining six tricks to try when you're lacking the motivation to exercise.
"Like most people, I had always struggled to find my footing with exercise," she said. "It took me years to develop a regular routine and for me it was a very long, painful process."
One of her more "intriguing" tips, according to The Wall Street Journal, involves swishing a sugary drink in your mouth without swallowing, which she said triggers the brain into releasing dopamine. This dopamine release helps jump-start exercise based on the false promise of sugar, she explained to the paper.
Other tips include playing music before a workout, which she says works to flood the brain with dopamine. The feel-good hormone can make movement feel like less of an effort, she said.