McMaster expert researching pandemic PTSD in health-care professionals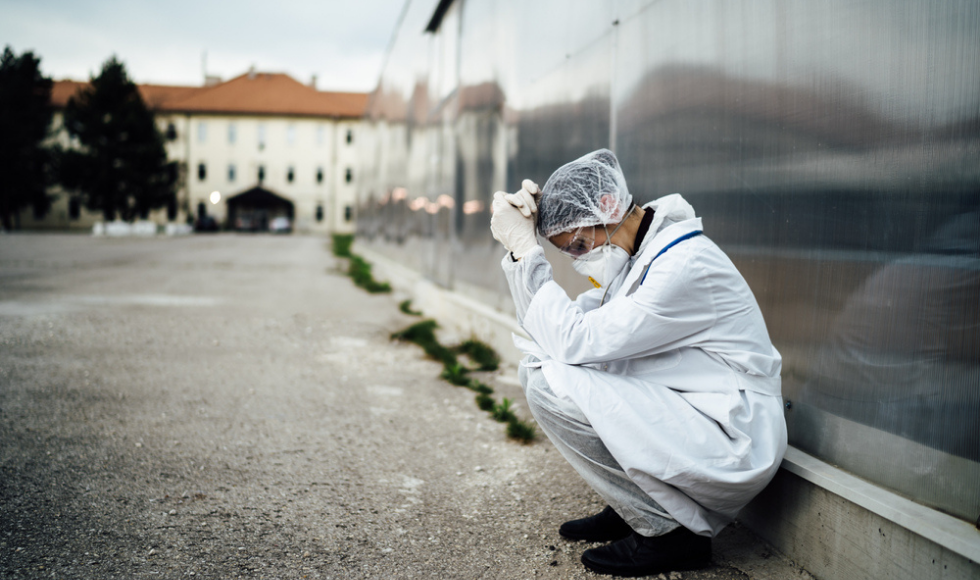 The international study will investigate how the additional burdens of the COVID-19 pandemic have contributed to post-traumatic stress disorder in health-care staff.
---
October 19, 2021
The impact of COVID-19 on health-care professionals is the subject of a major international study on post-traumatic stress disorder (PTSD) being led by Margaret McKinnon.
McKinnon is a McMaster professor of psychiatry and behavioural neurosciences and the Homewood research chair in mental health and trauma.
McKinnon's team will investigate how burnout, moral injury and day-to-day factors like poor sleep and relationship difficulties—brought on by the burden of pandemic response—contribute to PTSD in health-care staff.
Their work is funded by a $1M grant from Homewood Health (a national leader of mental health services) to the Homewood Research Institute (HRI).
Investigators will also examine the less understood impact of the pandemic on public safety and health-care personnel within minority and marginalized communities.
"We are only beginning to recognize the day-to-day and long-term impact the COVID-19 pandemic has had on people in these unique front-line roles," said McKinnon, the study's principal investigator.
"This research will contribute important new data that will enhance our understanding of the enormous impact of the pandemic on health-care workers and public safety personnel, and assist in developing novel interventions to facilitate the healing of those who serve us every day, at what is often tremendous personal cost."
The study's initial phase will focus on qualitative and quantitative research, with early findings being rapidly translated to new prevention and intervention strategies to help both public safety and health-care personnel.
The second phase will implement and critically evaluate new approaches in different treatment settings, including both inpatient and outpatient counselling. These new approaches will be widely publicized to help those needing help dealing with PTSD.
"As a mental health partner and provider to health-care professionals and public safety personnel across Canada, Homewood Health understands first-hand the importance of developing intervention efforts that will most benefit those who have put their lives, and those of their families, on the line," said Jagoda Pike, president and CEO of Homewood Health.
"By funding this groundbreaking research, Homewood Health is continuing its long-standing commitment to supporting these individuals whose unique experiences demand specialized knowledge and tailored treatment approaches," said Pike.
"We welcome this generous gift by Homewood Health – the largest gift of its kind in HRI's history," said Sidney Kennedy, the executive director of HRI.
"Its donation will support research efforts across multiple dimensions to better understand the impact of the COVID pandemic on health-care professionals and public safety personnel and will provide an important foundation of scientific data to guide the development of better interventions for prevention, assessment, treatment, and recovery."
The study includes researchers from St. Joseph's Healthcare Hamilton, the federally-funded Centre of Excellence on PTSD, the universities of Regina and Ottawa in Canada, and the University of Vienna in Austria.